Food
'There's nowhere like The Ritz': meet John Williams MBE, executive chef at The Ritz
John Williams MBE is executive chef at The Ritz hotel in London. He grew up in South Shields in a fishing family before moving to the capital to work at the Royal Garden Hotel in Kensington, The Berkeley and Claridge's.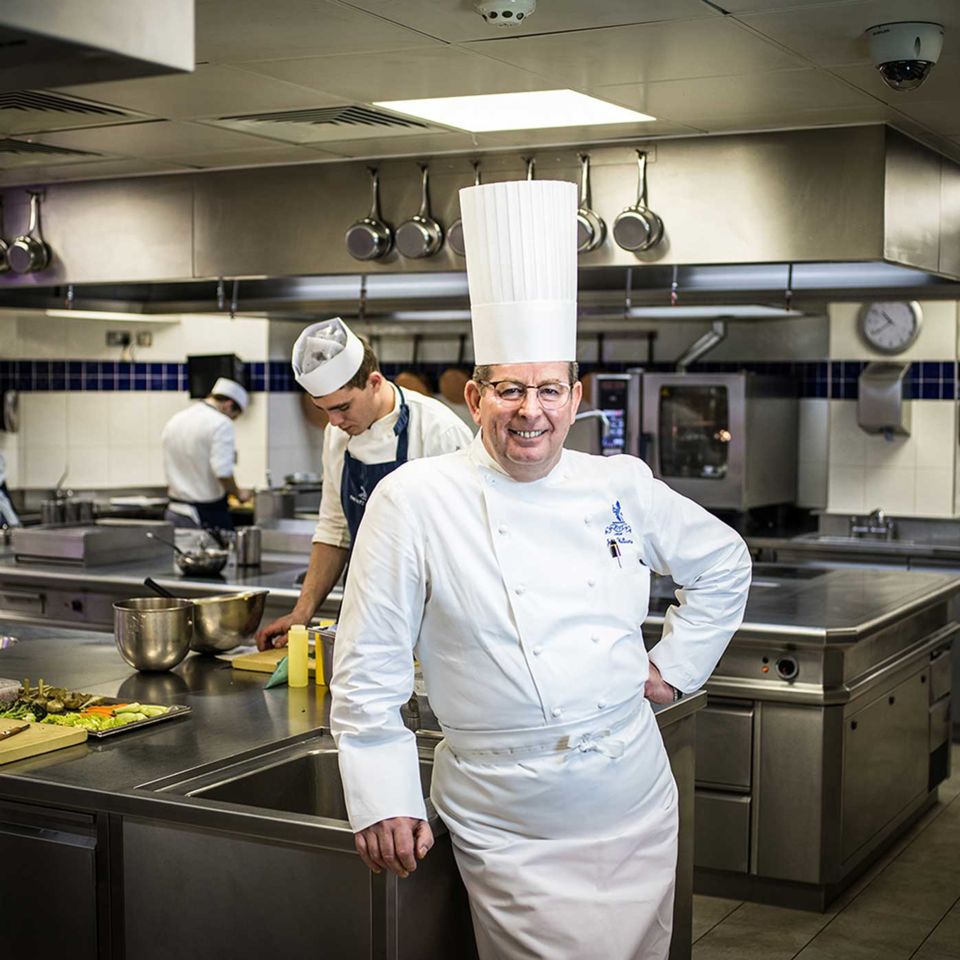 Can you remember when you fell in love with cooking?
I started out as an apprentice in a small country house hotel, The Percy Arms, in Northumberland. It was my introduction to fine food – the general manager's wife was French and she'd bring back things like pâté for us. The first job I ever had there was plucking grouse. I thought, 'Right, this is what I want to do – I'm off to London.' That was in 1975, and I arrived at The Ritz in 2004. I always knew I wanted to come here.
What's it like working at The Ritz?
There are 65 of us in the kitchen, cooking for the restaurant, The Palm Court, and the Rivoli Bar... Then there's room service, of course, and our private dining rooms. And the thing about hotels is, everyone wants to eat at the same time! Overseeing all of that can feel a bit like conducting a big band – you're trying to make sure nobody misses a note. But when you walk through those French doors and through the Long Gallery, there's nowhere like it.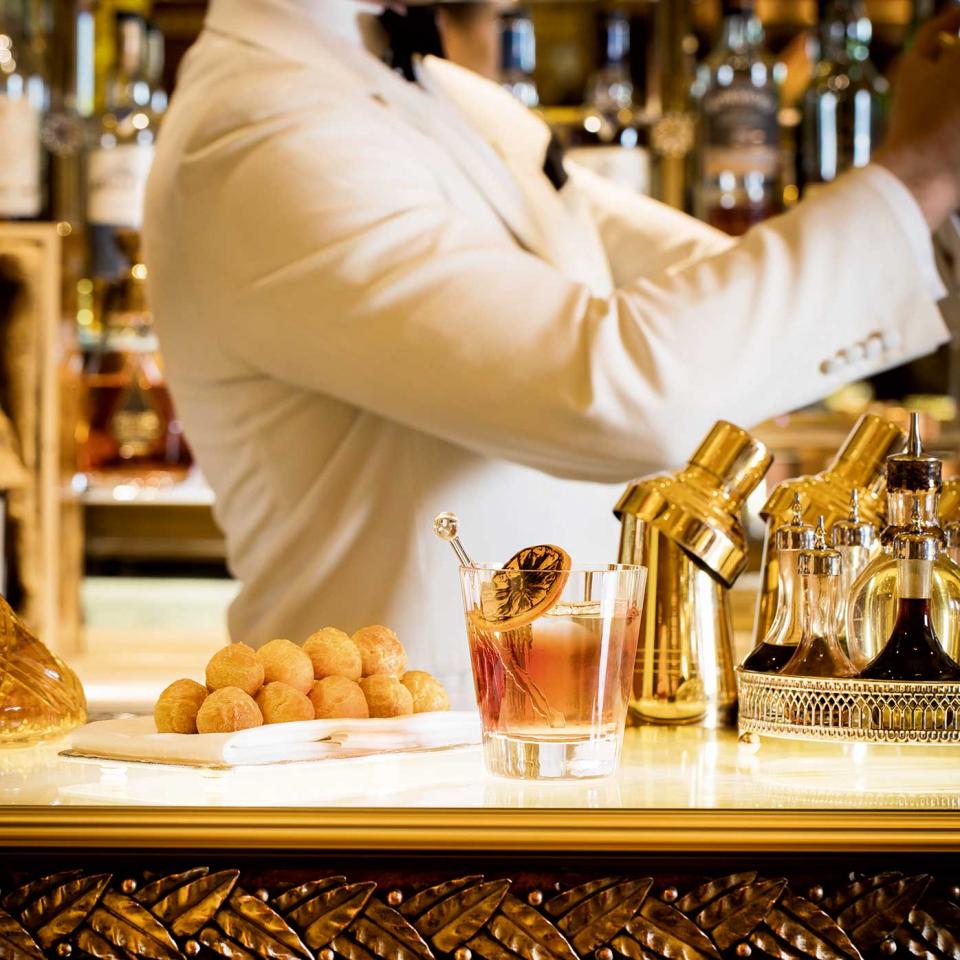 How do you create the menu?
It all begins with the restaurant – it's no good putting something in there that doesn't fit with the look of the place. I call what we do haute cuisine rather than fine dining, because I think that term has become meaningless – even pubs say they offer it now! If you're talking about haute couture, you know straight away you're getting the best of everything, and that's exactly what you get here too: the finest ingredients cooked in the finest style.
Where do you get your inspiration from?
France, mostly. I think everything good about British cookery today has been taught to us by the French. Ingredients are incredibly important to me, too. Morels, broad beans, peas, English new-season lamb... You think, 'Now, what are we going to do with this?'
What's your favourite dish on the menu?
Tricky question! There's one I've been cooking different versions of for nearly 20 years – lobster with lemon verbena. It used to be accompanied by a spiced carrot purée, but now we're serving it with a kind of vegetable tagliatelle. It's lighter now, but I still love it.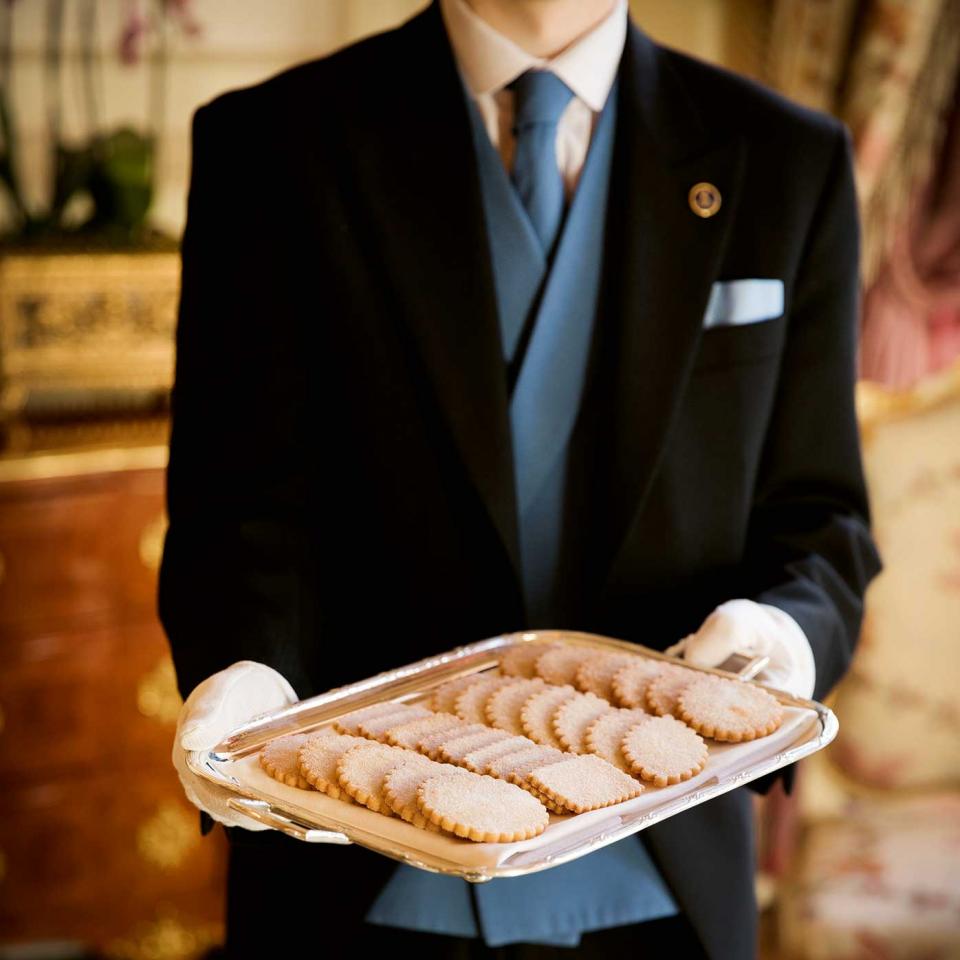 What do you cook on your time off?
Very, very simple stuff – I love a Sunday roast. I'm traditional like that. I did a lovely loin of lamb while I was watching the golf the other day. My daughter, who's my harshest critic, said it was good.
How can I recreate a little of The Ritz's magic at home in my kitchen?
Get organised. We talk about mise en place here – it means having everything ready before you start. The better prepared you are, the better you'll cook. And I always tell people here in the UK to cook everything for about 10 per cent less time. Why did you decide to write a book? I wanted to help people get an insight into the style of the cooking we do here, and also to appreciate all the fantastic ingredients we have right here in Britain. We wanted achievable recipes in there, like our shortbread. We must get through about 1,000 fingers of it a day here in the hotel.
Have you ever been starstruck?
I've cooked for lots of celebrities, but the person who made me more nervous than I've ever been was the Queen. I'll never forget cooking Margaret Thatcher's 70th birthday dinner either. I was 26, and a bit anxious – I think she could tell, so at the tasting she told me that if she was at home for dinner, she liked to have 'anything from Marks & Spencer that you could put in the microwave and have it go "ping".' I felt much more relaxed after that!
Don't miss:
About the author