Health
The no-colds eating plan
Fed up with endless coughs, colds and boxes of tissues as soon as winter begins? Eminé Rushton reveals how to bolster your immune system...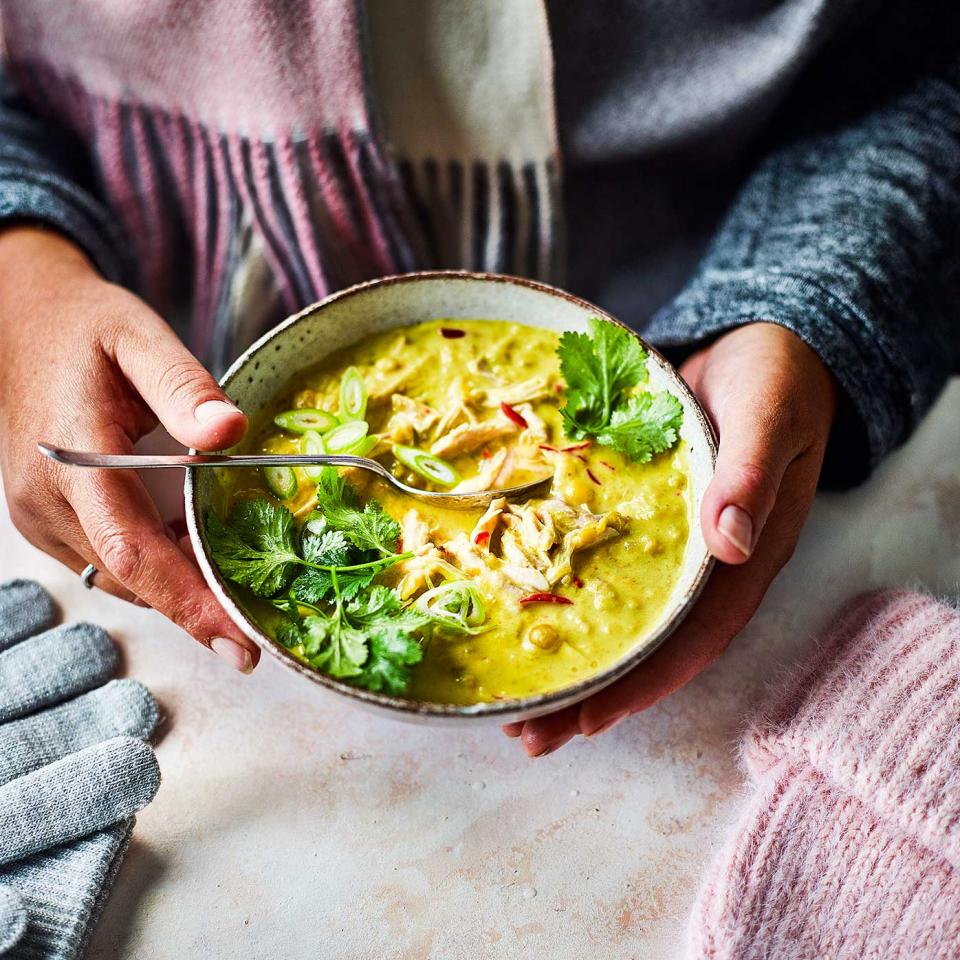 It doesn't seem so long ago that we were enjoying glorious golden autumn days. Now, with winter approaching we're throwing an extra blanket over the bed, shaking out heavy coats, and considering whether to light the fire. There is something wonderfully welcoming about this time of year – a natural invitation to cosy up and comfort-seek. Casseroles bubble on the hob, we hanker after hyggelig hot chocolate, and outside we see the last of the autumn leaves and the start of chilly winter months. Yet it is often during these days that we can be laid low by a stubborn cough or cold.
There are many contributing factors, not all of them agreed on by medical experts – and, for the record, no one can catch a cold from exposure to the cold alone. 'The common cold is caused by rhinoviruses, which peak in autumn and spring and have their greatest virulence in winter. Influenza, too, peaks in autumn and winter. We don't know exactly why, but there are a few hypotheses,' says Dr Hazel Wallace, author of The Food Medic (Yellow Kite, £20).
'The return to school and college makes it easier for viruses to transmit from person to person, and another theory involves the reduced sunlight – viruses are sensitive to UV light as it destroys their DNA, so they're able to survive better in the winter. The final theory is linked to poor ventilation and central heating – dry air makes it easy for cold and flu viruses to get into your dry nasal passages.' A 2016 study also found that rhinoviruses (the main causes of coughs, colds, sore throats and runny noses) prefer colder temperatures.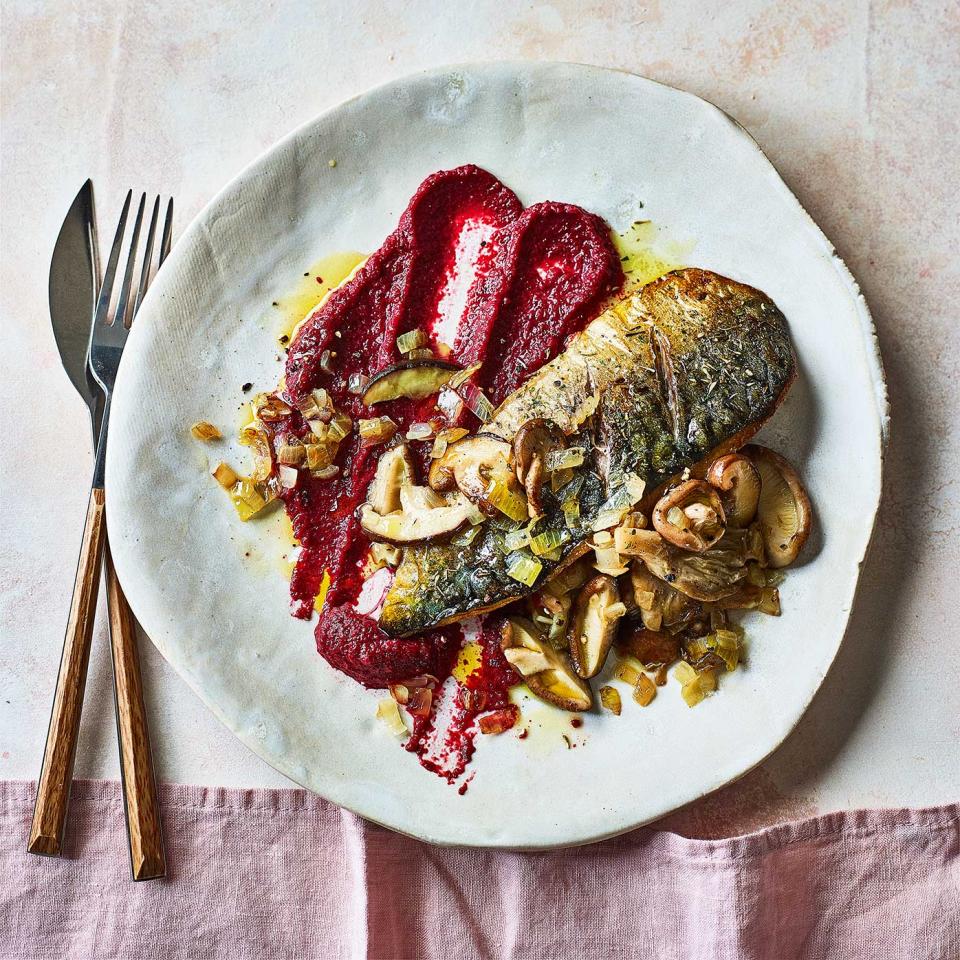 Herbed mackerel. Image: Martin Poole
So what can you do to bolster your immunity? It turns out the best way is also the simplest – through your daily diet. Eating certain foods is proven to help your immune system stay strong. A study by Harvard Medical School found that deficiencies in various key micronutrients, including vitamin C, zinc and vitamin B6, had a negative impact on overall health, and immunity to disease.
But with such an onus placed on the food on our plates – what it contains, where it comes from and what its purported benefits are – we can often forget that it's what we absorb, rather than what we eat, that's the foundation of good health. 'The wall of your gut houses 70-80% of your entire body's immune system cells,' says nutritional therapist Eve Kalinik, author of Be Good To Your Gut (£20, Piatkus).
'Further to this, the microbiome (aka the trillions of microorganisms in the gut) guards the borders of the gut to ensure that what we need to stay in, stays in the gut, and also to crowd out potential pathogens. We really need to consider our gut as the core of our "internal army" and get it into optimal shape.'
But how exactly do you nourish your gut and boost your natural defences? Here are 10 research- backed ways to support your immune system during the winter months: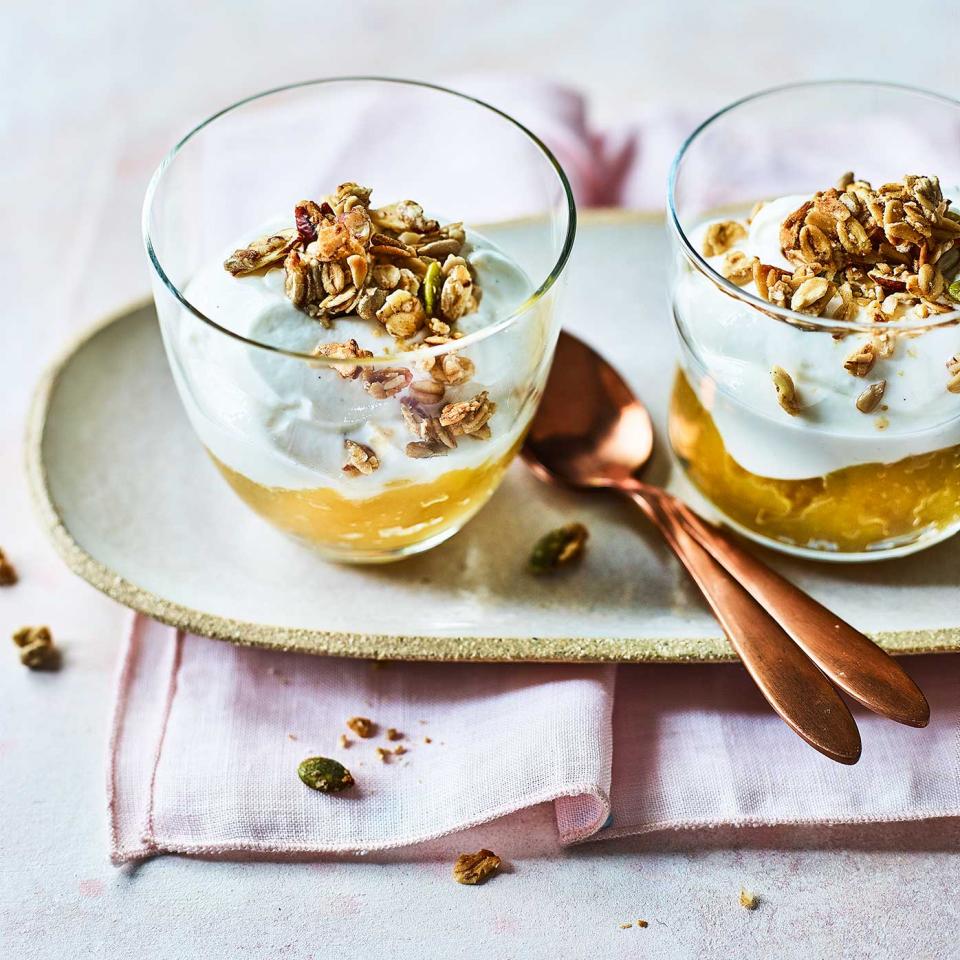 Yoghurt granola. Image: Martin Poole
Take vitamin D
If you're not already taking a vitamin D supplement, it's time to stock up. 'In terms of boosting your immune system, current advice from Public Health England (PHE) is that all adults and children over the age of one should be taking a 10 microgram supplement of vitamin D each day throughout the autumn and winter months,' says Dr Hazel Wallace. 'This is the only supplement that is advised on a general population level.' The half-life of vitamin D is three to six weeks, so even gathered stores over summer rapidly decline by the time we get to mid-autumn. Taking a 10 microgram (400iu) supplement will support your immune system and help combat seasonal mood-related issues too.
Drink green tea
Green tea is an immunity- boosting powerhouse, according to a US study published last year. 'Green tea is naturally rich in flavonoids, and research has shown that it can be supportive for the cardiovascular system – good news if you're prone to colds,' says nutritional therapist Henrietta Norton, co-founder of Wild Nutrition. Try to drink two to three cups a day.
Mix in mushrooms
By throwing a handful of certain mushrooms into the pot when you cook, you are giving your health a boost. It's all down to micronutrients called beta-glucans, which are particularly high in oyster mushrooms. 'These immune-supporting molecules have been shown to support the immune system's response to viral and bacterial infection – just what you need when you've caught a cold,' says Norton.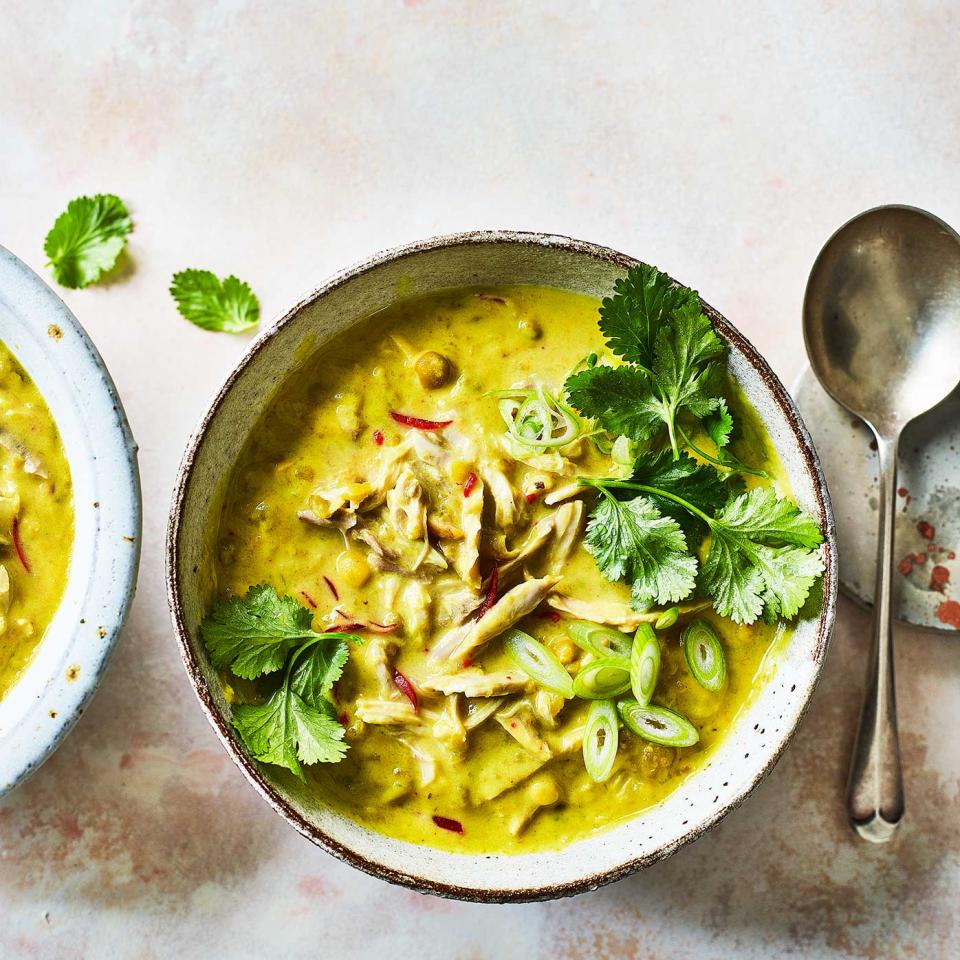 Spicy chicken soup. Image: Martin Poole
Big up beetroot
The humble beetroot is having a moment in the nutritional spotlight due to the discovery of its immunity-boosting powers; a recent study suggested it could be a potent antioxidant and anti-inflammatory. 'The colour you see in beetroot is because of the special pigment, betalain, which supports the immune system and provides antioxidant protection when we need it,' says Norton.
Eat the rainbow
The colours in fruit and veg come from carotenoids, which the body converts to vitamin A to prevent infection. 'It's vital to eat the rainbow,' says Eve Kalinik. 'Think sweet potatoes, butternut squash, peppers and green leafy veggies.'
Toss in turmeric
Turmeric has antioxidant, antibacterial and anti-inflammatory benefits that studies suggest may help prevent a number of diseases and bolster immunity, says Dr Rupy Aujla, author of The Doctor's Kitchen (HarperCollins, £14.99). He recommends using the spice in your cooking rather than taking turmeric supplements – use in everything from curry pastes to soups and stews.
Cook with cardamom
A rich source of minerals and antioxidants, these green pods have been shown to act powerfully on the human body. According to research published in the Journal Of Medicinal Food, cardamom 'promotes the maintenance of a healthy immune system' and 'significantly enhances' production of natural killer cells. Use to flavour curries, soups and tea in winter.
Sip soup
Chicken soup is healing as well as delicious. Studies have shown that zinc-rich chicken soup has a powerful anti-inflammatory effect on the body – especially helpful when you're trying to stave off or clear up respiratory tract infections.