Food
My most memorable meal: Prue Leith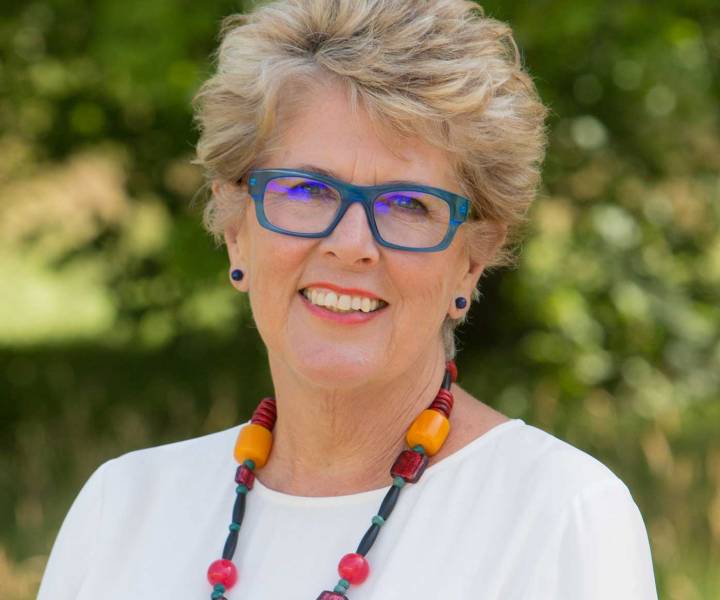 Image: Mark Bourdillon
A Champagne breakfast in the Andes is one meal Great British Bake Off judge Prue Leith won't forget....
I don't want to sound spoilt in relaying this experience; I was only lucky enough to enjoy it because , at the time - the 1990s - I was on the board of directors at a hotel group. But let's just say that it stands out as one of the most memorable events of my life.
Our hotel, Las Casitas, was at the top of the Andes in Peru, and it was extraordinary. Its aim was to give guests great experiences no one else could offer – including the opportunity to see the sun rise at the top of the Andes – and, when I was visiting, I got the chance to do this.
Very early one beautiful morning, I went with a driver and my guide, Mariano, to Condor Cross, a high bend in the canyon where the thermals [warm columns of air] rise and tempt the birds to fly. We were surrounded by colourful stalls where local women in electric- coloured tribal dress were selling alpaca knits and beads to the few tourists who happened to be milling around that early. But, while the colours of the sun and mountains against the sky were stunning, there wasn't a condor in sight.
So we went up higher. Across a ravine, I saw what I thought was another tourist stall but – guess what? – it turned out to be my breakfast table, decked out in a colourful cloth. A chef was making wonderful Peruvian wraps with avocado and chilli, chicken and chickpeas, curried beef, spicy sausage and fried eggs. There was even a butler with Champagne, believe it or not. And the best thing was we were so high that the condors were flying slightly below us. We could see them circling the warm air and, because they were curious, they came up close to us, then flew away again. And fly they did – half a dozen of them, three metres from wing tip to wing tip. They were sometimes so close that I could hear the whirr of wings, mostly just gliding or hanging in the air. It was absolutely extraordinary; just magical.
The chef and butler stood discreetly back and left Mariano and me to enjoy the spectacular view of the Andes and the condors, Buck's Fizz in one hand and a delicious breakfast wrap in the other. I'll never forget it. A few days later, we were staying at a hotel on top of Machu Picchu [the hilltop ruins of the 15th-century Incan empire]. While exploring the hotel grounds one morning, I strolled through an orchard and up a tiny hill, then happened upon a Jacuzzi that was already hot at 6am.
Someone had cut a topiary hole in the nearby foliage so you could see the ruins from the tub. I got in and pressed a 'room service' button on a telephone, and the lovely staff took my order. That's how I came to see the sun rise over Machu Picchu: coffee in one hand and a croissant in the other, all from the comfort of a hot tub! In both cases, the food was simple but utterly delicious, and made perfect by the incredible surroundings.
Prue supports organic baby food brands Piccolo. Prue: My All-Time Favourite Recipes is out now (Bluebird, £25).
Don`t miss

---