Travel
Gourmet mini-break: Palma de Mallorca
by Rebecca Pitcairn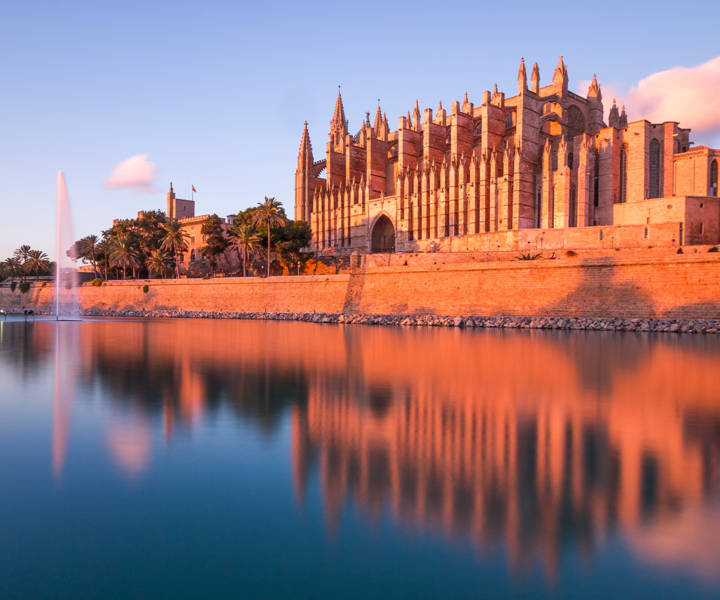 Image: Getty
Sometimes just a few days of good food in the sunshine is enough to reinvigorate the senses. Mallorca's capital of Palma provides the perfect spot for a Mediterranean mini-break
Where is it?
Mallorca is the largest of the Balearic islands, situated in the Mediterranean, off the east coast of Spain. Flight times from the UK to Palma are around two hours, meaning you can leave London in the morning and feel the warm sea lapping at your toes before lunchtime (and that's even with airport delays due to Covid). Temperatures reach a balmy 30 degrees Celsius in the height of summer but only drop to around 15 degrees in winter, which is the perfect temperature for sightseeing, plus you're more likely to get a booking at one of Palma's top foodie hotspots off season.
What's the accommodation like? 
Mallorca has changed a lot in the last 20 years; the island's tourism shifting in focus from the package deals of the nineties and noughties to a more refined approach. You'll find many historic buildings hidden among the capital city of Palma's narrow back streets, which have been transformed into boutique hotels, such as Convent de la Missió, a chic 27-bedroom hotel housed in a 17th century former monastery. If you'd rather stay closer to the seafront then Hotel Nixe Palace is perfectly positioned right on Calor Malor beach just five minutes from the centre of Palma.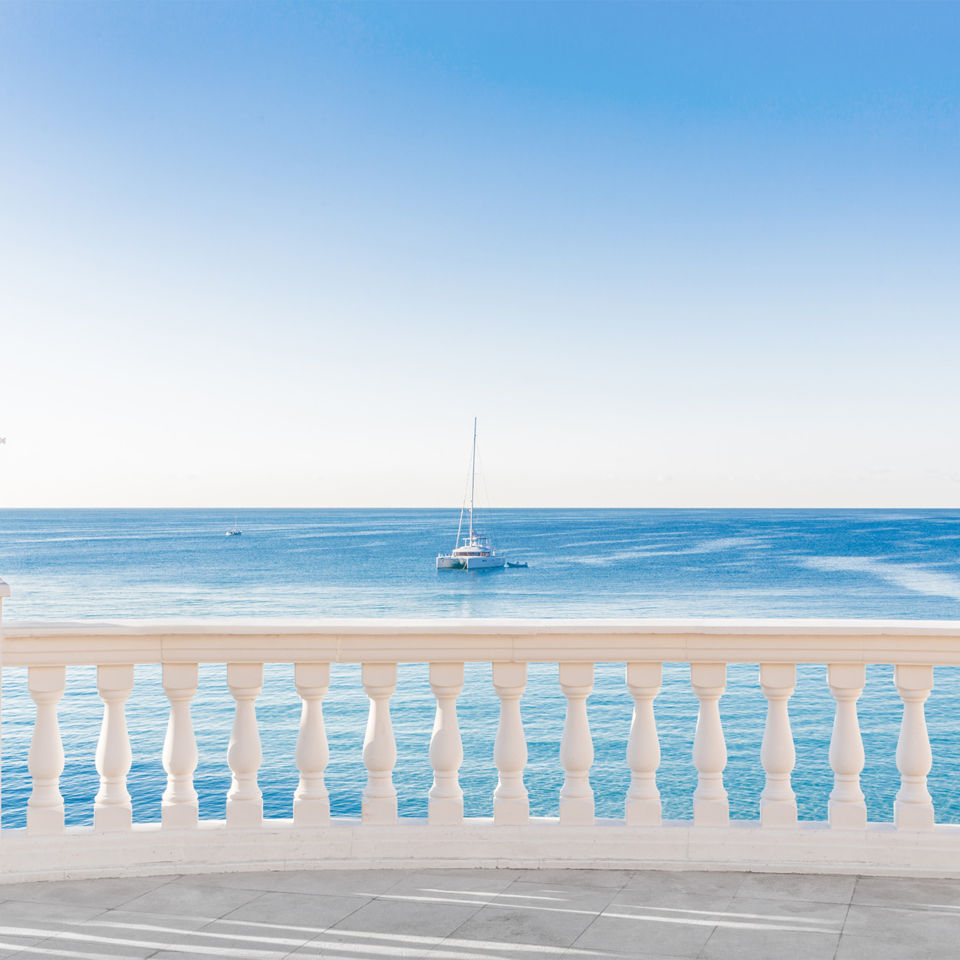 Hotel Nixe Palace's terrace
What did you eat and drink?
If you're after something authentically Mallorcan then Pa amb oli is a must and literally translates to Bread-with-oil. It is often served with Sobrasada (a type of raw, cured sausage) and Butifarrón, a cooked sausage which tastes similar to black pudding. For a special treat book one of the island's nine Michelin-starred restaurants, three of which you'll find in Palma. One of the most famous is Chef Fernando P. Arellano's Zaranda restaurant, which was awarded two-star status again by the guide last year, following its move from Es Capdella in the south of the island to the city centre. We were fortunate enough to get a spot at the chef's table, situated in the kitchen so we could watching Fernando cook and plate up dishes like his signature Huevo Negro – a mystical-looking creation of egg with a blackened skin from sepia and caviar of Calamari – and a dish inspired by Mallorca's famous pearl industry, featuring tiny morsels of caviar and horseradish pickled 'pearls'. British Chef Marc Fosh also has a restaurant in the capital (at Convent de la Missió) as does Buenos Aires-born Adrian Quetglas.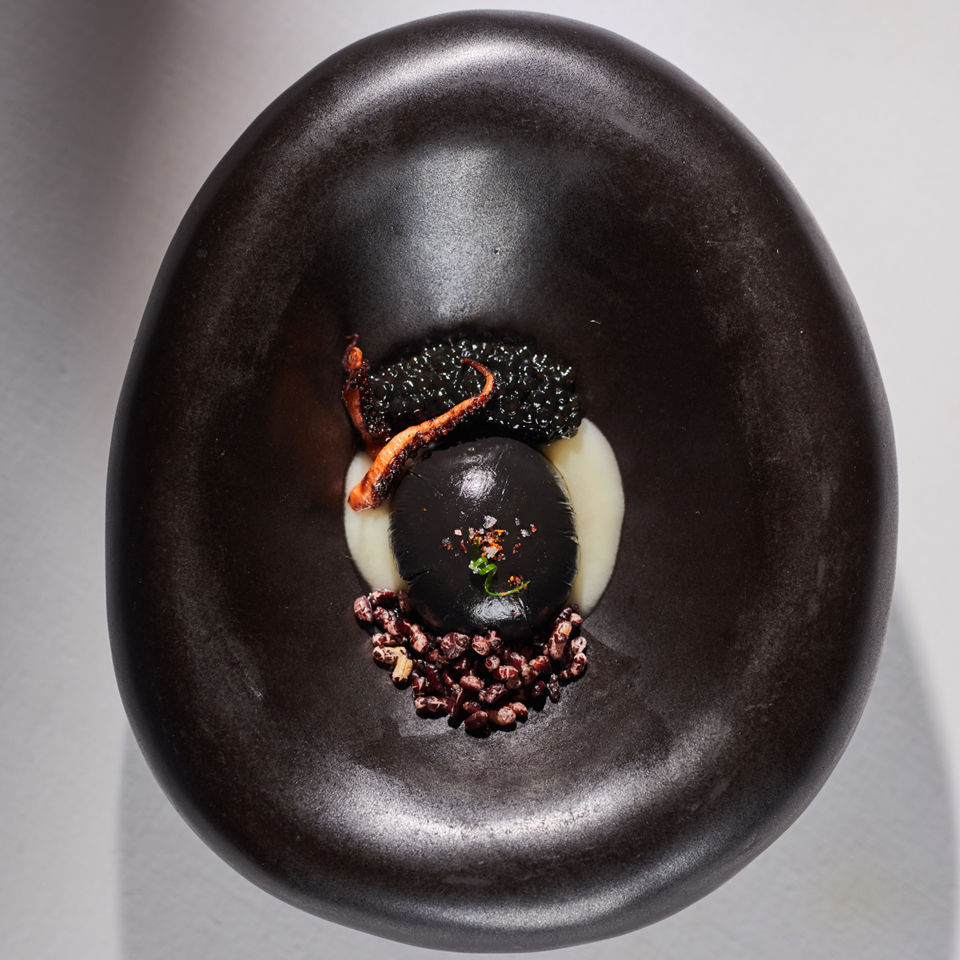 Zaranda's famous Huevo Negro
What is there to do?
If your stomach gets full from touring Palma's many foodie hotspots, then at least you'll be suitably fuelled for a spot of shopping! The city is home to well-known designer and high street brands but it's the local independents we always want to seek out while abroad, isn't it? Make Rialto Living, on Palma's Carrer de Sant Feliu your first port of call (although there's plenty here to get lost in for an entire day). Housed in a former cinema, it's a treasure trove for interiors enthusiasts and also sells clothing and accessories, regularly partnering with Mallorcan artisans, such as jewellery designer Isabel Guarch, who is also based in the city centre. You can visit her store on Plaça del Mercat.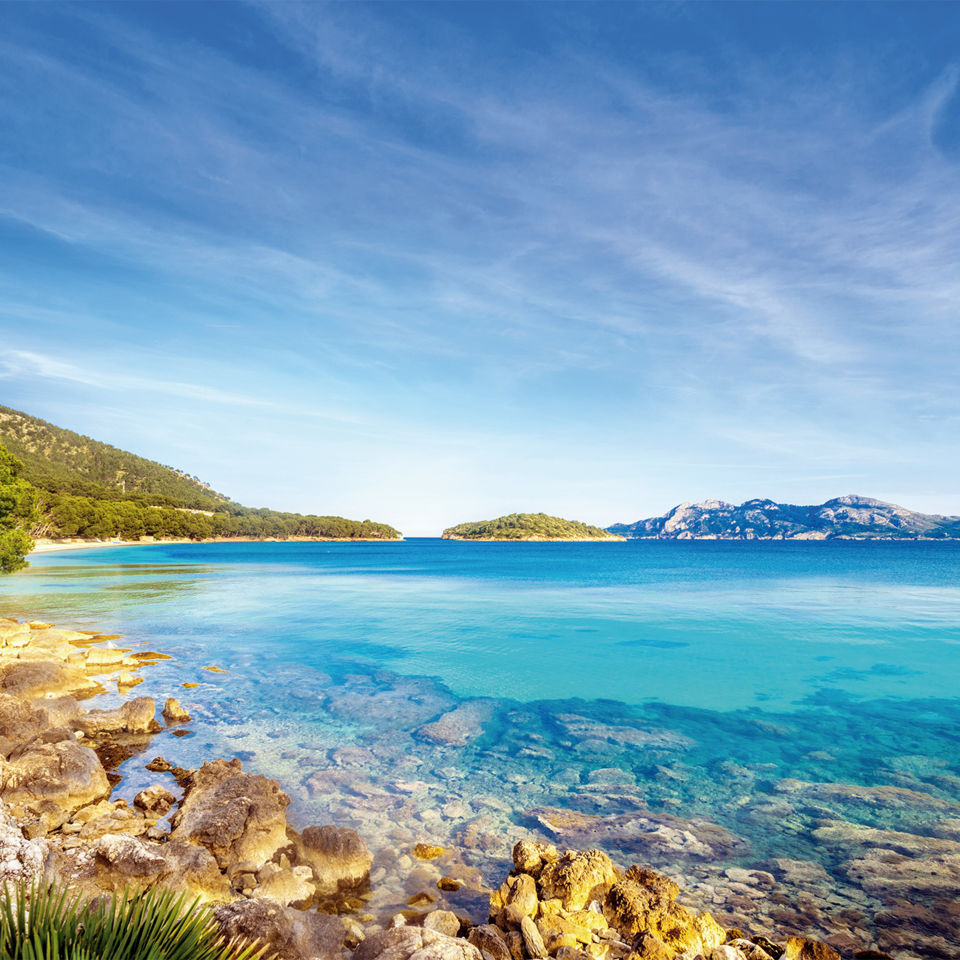 Island scenery at Playa de Alcanada
Lasting memory
As a wine enthusiast, I was intrigued to find out more about the local wines we had been served during our meals in Palma, so we headed away from the city to Pollença, in the north of the island, to check out two wineries with a very different approach to winemaking. Bordega Mortitx is a rugged vineyard on a former fruit tree farm, owned by a group of locals. Winemaking is done in the traditional way here, grapes are carefully selected by hand for their quality and that's reflected in the taste of the wines, which range from easy drinking nouveau-style to longer aged wines matured in oak. At nearby Can Axartell, a fantastically futuristic-looking vertical winery built into the side of a quarry, grapes are selected using artificial intelligence with only the best of the best making it into their organic wine via a low-intervention method, which uses gravity to move wine through various phases of production.
Sainsbury's magazine insider tip
Avoid drinking a local cocktail called Calimandria, made from Palo de Mallorca and bitter lemon. It may well be the traditional drink of the island and loved by locals but its medicinal flavour is a little hard to stomach. Stick to the local wine instead!
How to book
BA, Easyjet, Ryan Air and Jet 2 all fly from London to Palma. A stay at Convent De La Missio costs from £200 per room per night and a room at Hotel Nixe Palace, including breakfast, costs from £120.
Don`t miss

---