Health
Forget the gym! Here's how to feel better for free
by Lara Palamoudian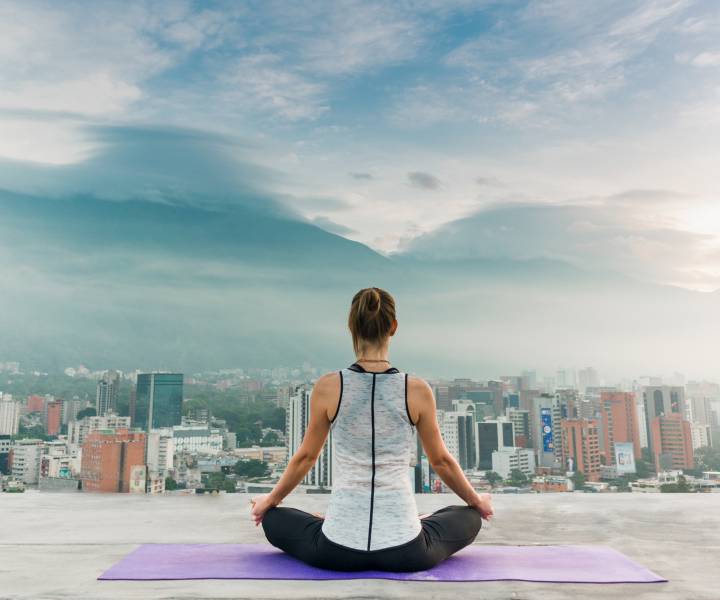 Image: Stocksy
Forget forking out on an expensive gym membership – there are plenty of ways to get fit without breaking the bank.
Happily, you don't need to spend a fortune to feel better. Running is one of the most popular sports in the UK – more than 2 million people run at least once a week. 'There is so much you can do for your wellbeing that costs nothing,' says GP Dr Ellie Cannon, author of Is Your Job Making You Ill? (Piatkus, £14.99, out in February 2018). 'While health and fitness have become more aspirational than ever, we should remember the exercise that generations before us did wa sall free.' Upgrade your nutrition, fitness and wellbeing plans with some new ideas that will boost your bank account as well as your body.
Nail your diet
It doesn't cost anything to be in the know about good nutrition. A balanced, varied diet, including at least five portions of fruit and veg a day, is key, though recent research suggests 10 is even better. There's no need to bust the budget on expensive 'superfoods', says registered nutritionist, Charlotte Stirling-Reed. Buy cheaper fruit and veg; they can be just as nutritious while saving you money. 'Kiwis and oranges contain more vitamin C than blueberries,' she says. 'Tinned sardines have similar levels of Omega-3 fatty acids to salmon, for a much lower price tag.' Frozen peas are a cheaper alternative to kale and they contain more fibre. Don't underestimate the benefits of everyday nutrition powerhouses such as eggs, apples, milk and potatoes, either.
Avoid waste by using leftovers in frittatas or casseroles, or freeze what you can. If you're trying to lose weight, the NHS offers a free 12-week guide to weight loss at nhs.uk/tools. Social support can help influence weight loss, so to reach your target and stay there, buddy up with a friend and support each other, or try a free app like MyFitnessPal that tots up calories and nutrients, and also gives you the option to connect with other users.
Fire up your fitness
The fitness industry is big business, and its growth shows no signs of slowing. Earlier this year, a report showed that 9.7 million people are members of a gym. But instead of forking out on gym membership, take advantage of free local fitness events, apps and YouTube channels. There are apps that offer free personal training; Workout Trainer offers lots of quick, free workouts at the basic level (you can also get a free trial for one-to-one training with a real trainer). Or tr ythe Fitocracy app, which offers workouts as well as a social network for motivation.
The website ParkLives lists free fitness activities in parks across the UK, while Park Run organises weekly 5km runs in parks nationwide. If you like your exercise low impact, nothing beats walking. Try one of the free pedometer apps to track your steps; set a target of 10,000 a day, but do more if you can.
When you're ready to step things up, the Couch to 5K by Public Health England is designed for novice runners (download the MapMyRun app at the same time to track your runs and find routes). To get even more out of it, check out Sweatcoin – an app that tracks your steps and converts them into currency, which you can use to buy fitness products and classes.
For home workouts, go online. YouTube has some great channels for expert-guided workouts such as The Gym Box and Fitness Blender, which offers over 500 routines. The BeFit channel has a variety of workouts and plans from trainers, while celebrity fitness expert Joe Wicks posts free HIIT workouts on his channel, The Body Coach TV. Yoga classes in real life can cost upwards of £10 per session; instead try Yoga with Adriene, which offers yoga videos; or download the free Daily Yoga app.
Take advantage of free guest passes for local chains and health centres; many offer one-day trials. Or simply get into the habit of moving everyday, says celebrity trainer and Bodyism founder James Duigan, author of James Duigan's Blueprint for Health (Pavilion Books, £14.99, out on 7 September). 'If you've got no injuries, do a simple 15-minute workout with squats, lunges, push-ups and planks. Couple that with a walk every day and you're doing really well.'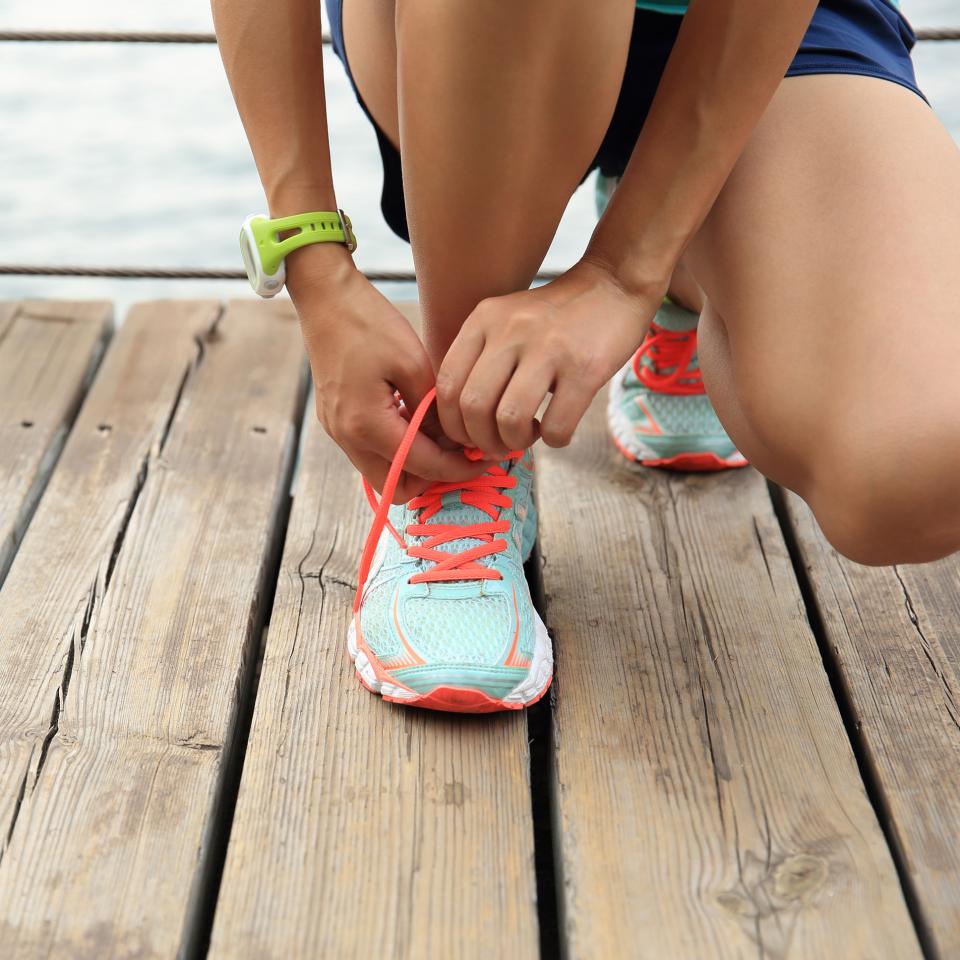 Image: Shutterstock
Get happier
Sometimes money can buy you happiness (hello, new shoes!), but a little investment in your emotional and mental health is free. According to the NHS, a lack of sunlight may lead to lower serotonin levels, so why not go for a walk with a friend? Evidence shows that good relationships are important for our wellbeing. The NHS says sex can be a good stress buster, and some studies have shown that even giving your partner a hug can help reduce anxiety.
Mindfulness meditation has become very popular over the last few years. According to the American Psychological Association, it can reduce stress and overthinking, and improve focus. Get the award-winning Stop, Breathe & Think app for free guided meditations; the Happify app offers tasks to complete and expert guides around subjects such as stress or self confidence.
You could also download the free Happier podcasts from Gretchen Rubin and listen to her advice. Her website also offers a free pack for anyone who wants to start a Happiness Project discussion group. And if you feel you'd benefit from a wider support network, visit mentalhealthmates.co.uk, a website founded by author Bryony Gordon, which offers the chance to join regular meet-ups and walks all over the country to talk about mental health issues. Find your nearest meeting on the website, or tweet @findyourwe.
Don`t miss

---