Health
Add some crunch: get to know the benefits of sprinkling seeds on your dishes
While they've always had the nod of approval as a healthy snack, seeds have often been viewed as 'bird food' until recently. But with lifestyle food bloggers and writers such as Deliciously Ella and Madeleine Shaw incorporating them into raw and cooked recipes, they're now firmly on the mainstream menu.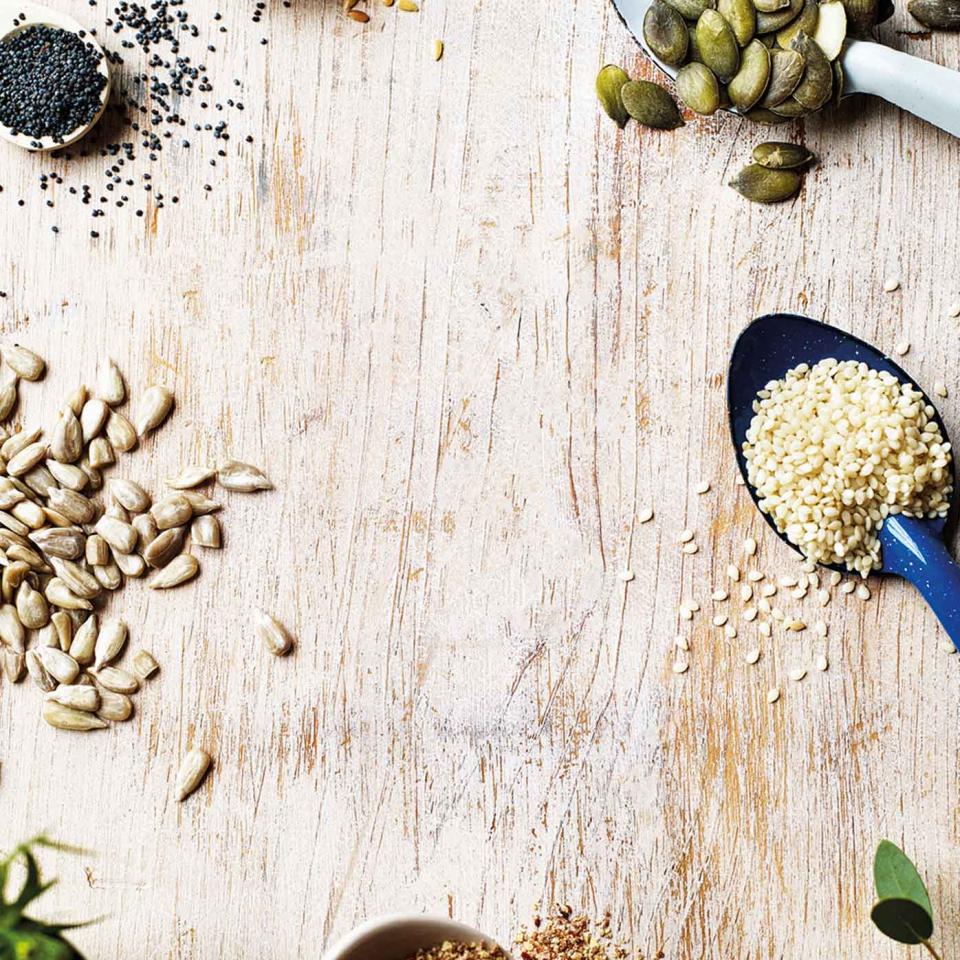 Poppy
Nutty-tasting poppy seeds contain minerals such as calcium, iron and zinc. Used mostly in sweet and savoury baking, toast the seeds first to bring out their flavour.
Chia
Chia is grown in South America from a plant in the mint family. Now widely available in the UK, chia seeds shouldn't be dismissed as a fad. They contain antioxidants, omega-3 acids and dietary fibre, which will help to keep your heart and digestive system healthy.
Pumpkin
Pumpkin seeds are a source of zinc – important for a healthy immune system and skin. They also offer useful amounts of vitamin E. They can be used in cooking, and make a moreish healthy snack.
Sesame
These seeds contain copper, magnesium and iron, and are a useful source of calcium for people who can't eat dairy.
Flax
Flaxseed (linseed) is a good source of omega-3, fibre, protein, magnesium and vitamin B1. Best eaten in ground form (it's easier to digest), flaxseed is a great ingredient to use in baking, sprinkle over cereal or blend in smoothies.
Sunflower
These seeds contain useful amounts of thiamin (vitamin B1), copper and iron. One heaped tablespoon provides about one fifth of your recommended intake of magnesium, which helps the body convert energy from food into energy we can use.
About the author