Food
10 burning foodie questions for... Budgie Montoya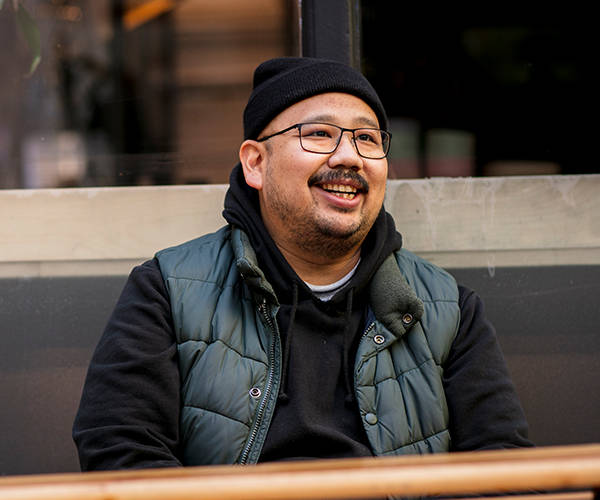 Budgie Montoya
We put Budgie Montoya, chef at Filipino restaurant Sarap in London, through his paces with all the big food questions of the day
1. Takeaway or fakeaway?
Takeaway, I always order fried chicken if I can!
2. What's your signature dish?
Lechon – which is a whole suckling pig we serve at Sarap. It's stuffed with lemongrass and truffled adobo pork rice and serves six to eight people.
3. What's your favourite cookbook?
Relae, which is a book by Christian F Puglisi, who has a restaurant in Copenhagen. It's very inspiring and about trying to be the best and yet it's unpretentious. I use it as a starting point, it kicks off my thought process.
4. Starter or dessert?
Starter. Errr… fried chicken if I can.
5. My last meal on earth would be...
(I won't say fried chicken.) It would be my mum's pork adobo and a side she makes called pinakbet, which is a vegetable stew.
6. My favourite ingredient to cook with is...
Vinegar, cane or coconut vinegar. It's a really important ingredient in Filipino food.
7. Any kitchen disasters to share?
I have disasters every day! Cooking in a kitchen is always a challenge, something always goes wrong.
8. What's your guilty food pleasure?
McDonald's breakfast… a sausage and egg McMuffin and two hash browns (one for starter and one for dessert).
9. Which food trend would you like to see the back of?
The use of Asian as a word to describe dishes such as 'Asian slaw' or 'Asian salad'. There's enough knowledge out there to be more specific and mindful of different regional cuisines. I would never say 'European salad'.
10. Pineapple on pizza. Yay or nay?
Yay. I'm Filipino, I love sweet and I love pineapple.
Don`t miss

---