Food
Taking Orders: Zoe's Ghana Kitchen
A weekend brunch from Zoe Adjonyoh's new restaurant places West African cuisine firmly on the foodie scene.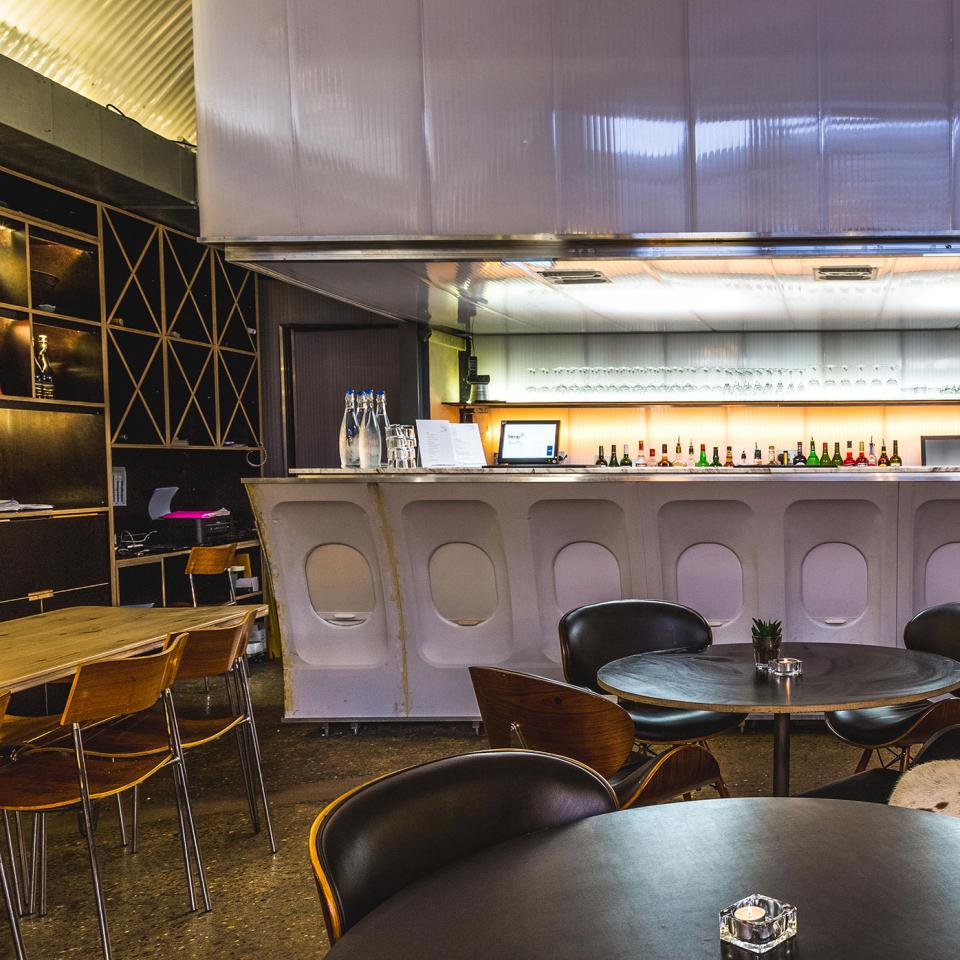 Where is it?
At The Institute of Light (a cinema and event space), tucked beneath one of the railway arches by London Fields, Hackney.
What's all the fuss about?
On a mission to bring West African food to the masses, Zoe Adjonyoh has a new home in East London for her popular restaurant, previously based in Brixton. Adding a contemporary twist to the relatively unexplored flavours of Ghana, Zoe's long-term pop-up offers casual dining and a treat for the taste buds.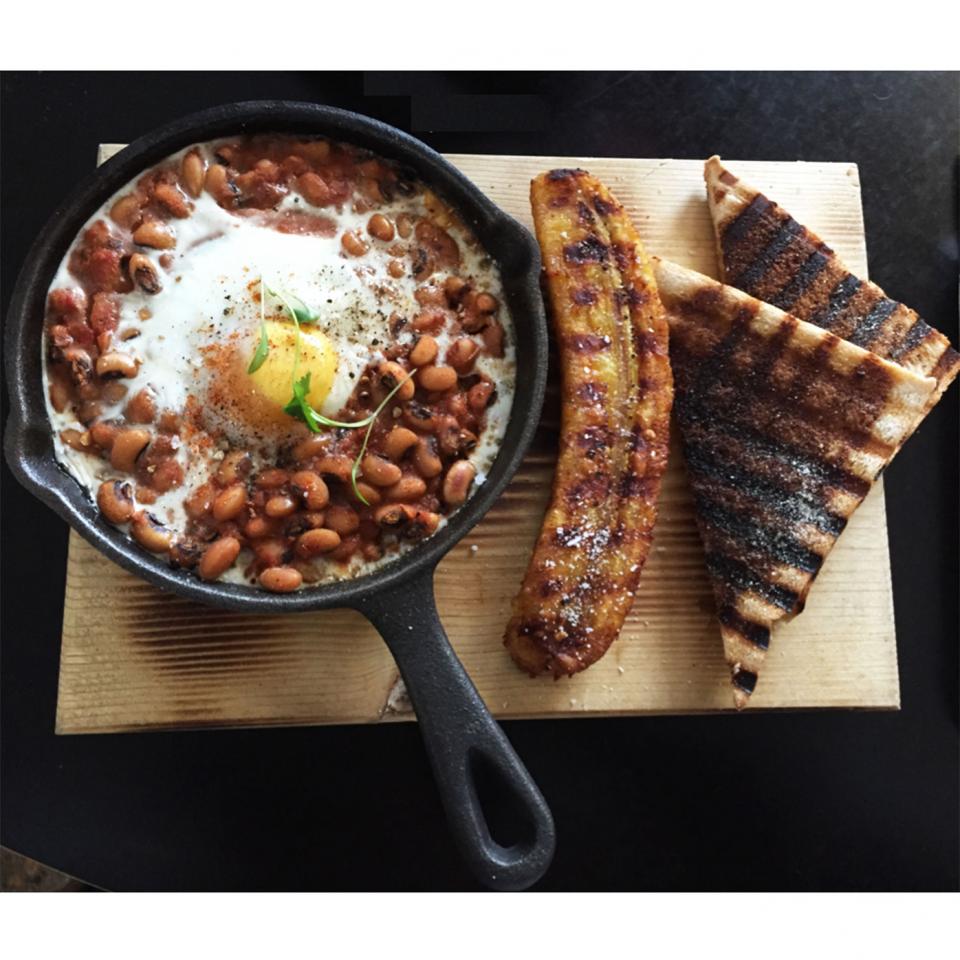 What's the place like?
Vinyls, retro lighting and an exposed metal roof give the restaurant a stripped-back, edgy feel. Perfect for our relaxed weekend brunch, we sit at a low wooden table with plenty of space for our feast of dishes. Zoe is very thorough in explaining the menu (especially with our ignorance of African cuisine) and is openly passionate about Ghanaian food and the quality of the produce.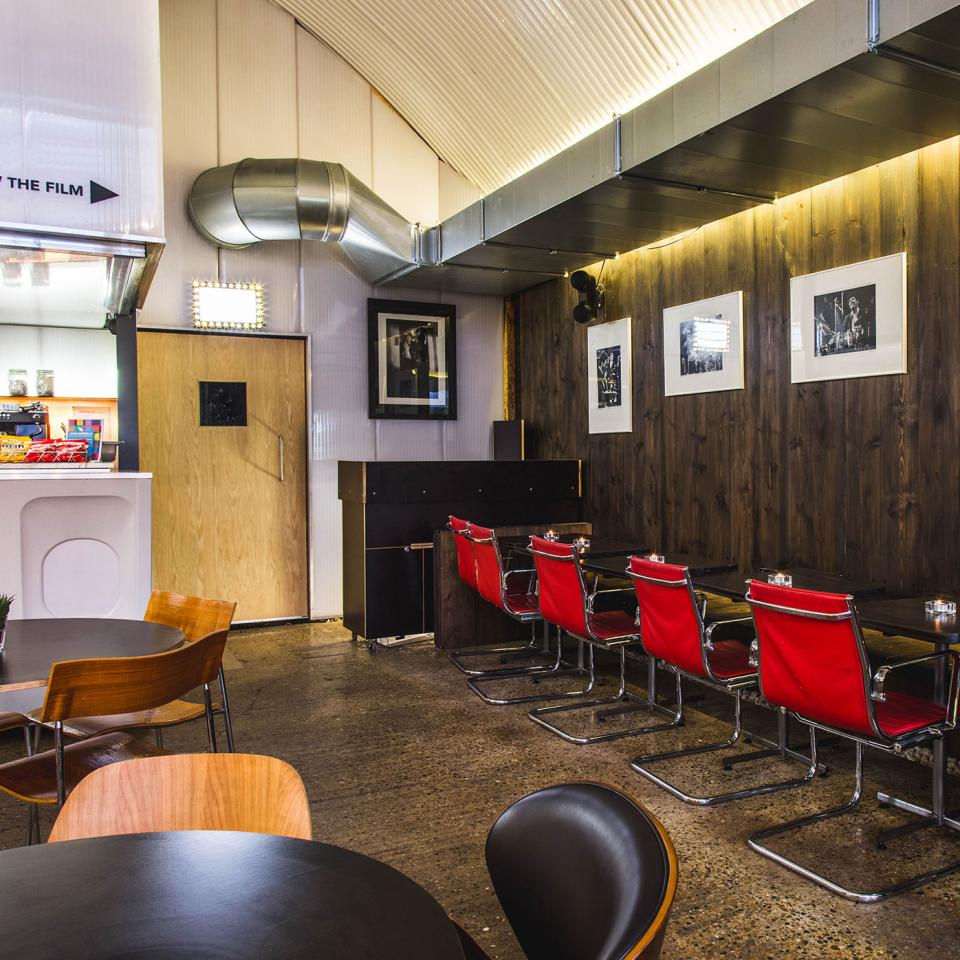 What did we eat and drink?
Brunch begins with bubbles in the form of a Sobolo Royale, a hibiscus-infused Prosecco cocktail, which is light, elegant and fruity. Stepping into the unknown but keen to experience new and exciting flavours on the food front, my friend and I order three main dishes to share and a couple of sides for good measure.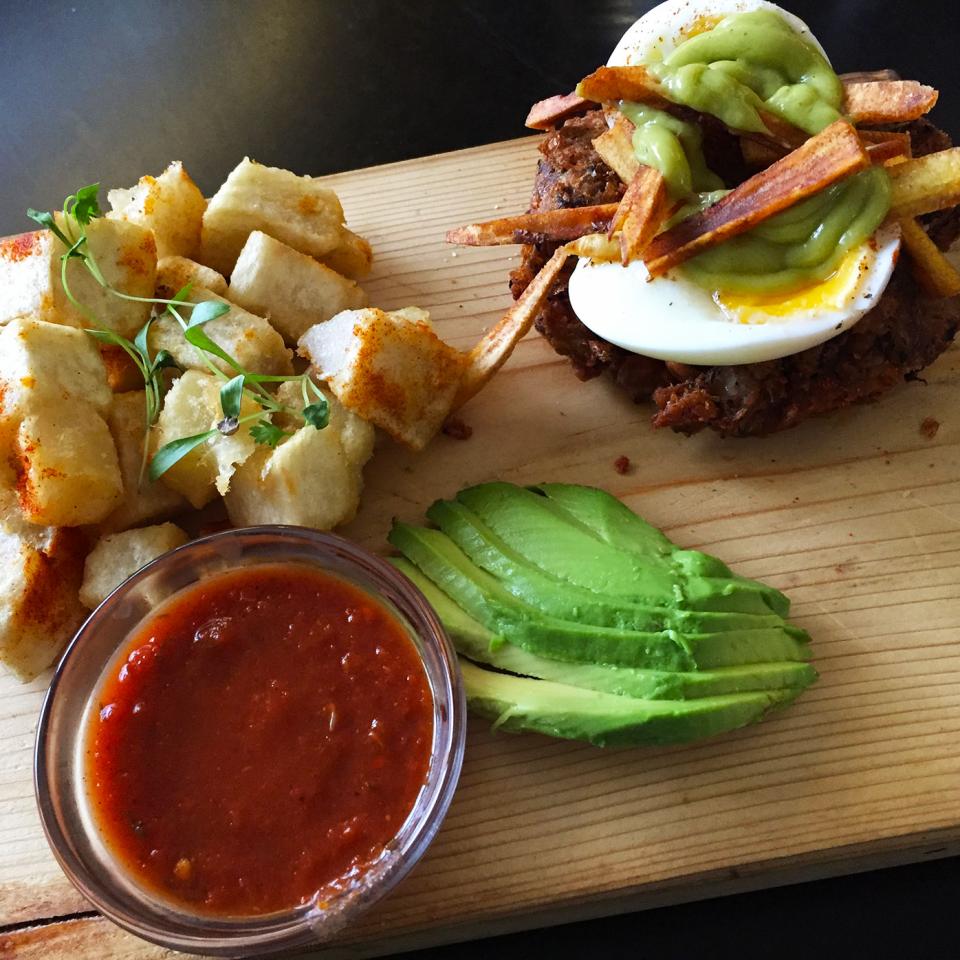 The Accra breakfast (£10) is a subtly spiced black-eyed bean stew (known as red red) with a baked egg in the centre, hard dough toast (a slightly sweet white bread) and sticky grilled plantain. A hearty dish with the perfect balance of sweet and savoury. Next up, we particularly enjoy the koose with fresh red shito (£10) – bean fritters to dip in a flavoursome chilli and pepper salsa – with avocado offering a cooling contrast. And don't underestimate the deliciousness of the street food-style sides; kelewele (£4) – sweet bite-sized pieces of caramelised spiced plantain – along with light and crispy okra fries (£4) are both incredibly moreish.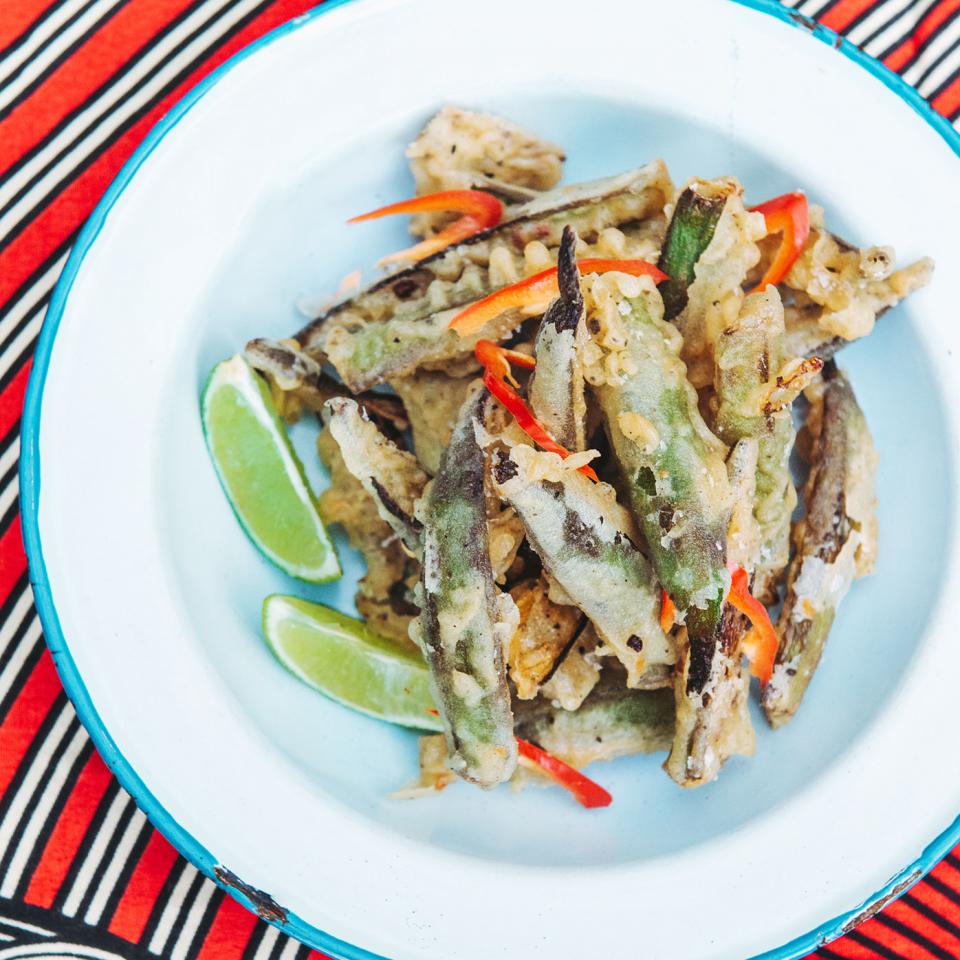 Finally, we greedily tuck into coconut milk Ghanaian toast with sticky glazed plantains – think vegan eggy bread (£9.50). Gloriously drenched in maple syrup, let's just say it's a good thing we both have a sweet tooth…
Your verdict?
Filling a gap in London's saturated restaurant scene (and our tummies), West African food that packs a flavour punch and is here to stay.
Lasting memory?
Sweet, sticky plantain, in all three dishes.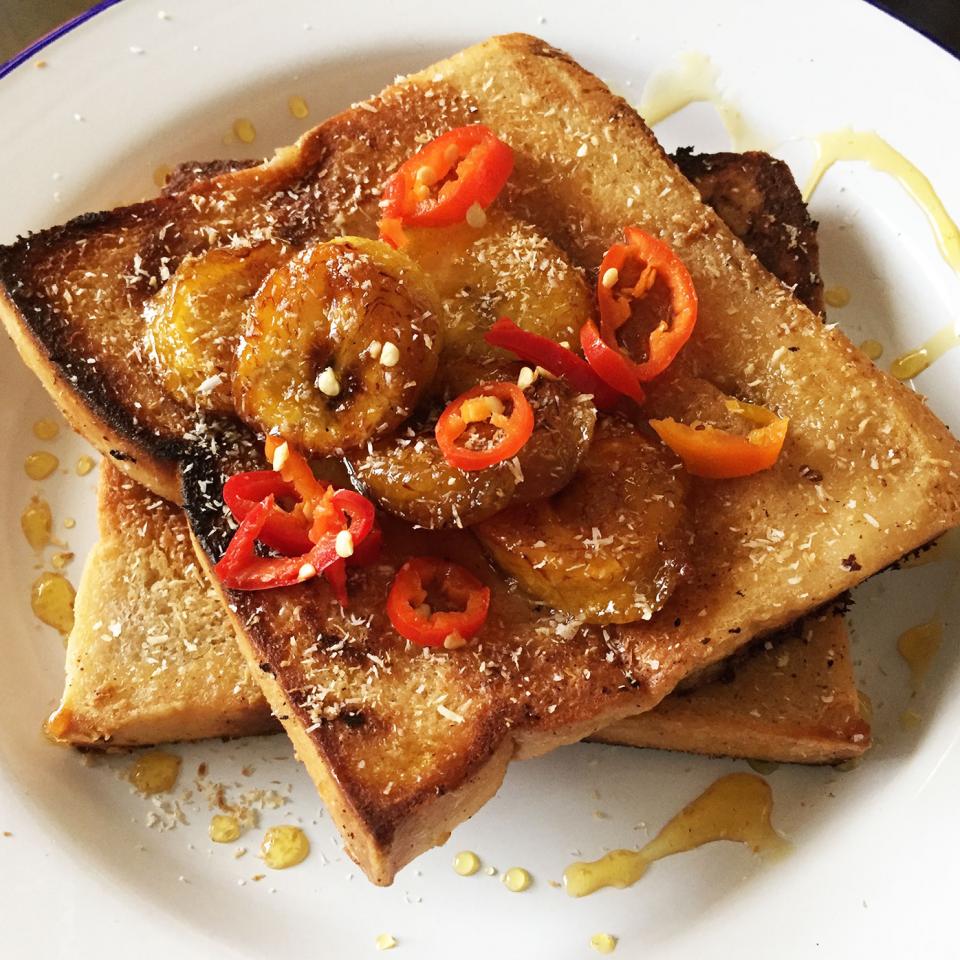 About the author