Food
Your guide to Burns Night
25 January is Burns Night, so don some tartan and invite your friends round to relish a dinner full of wonderful Scottish flavours.
Nibbles and starters
Burns supper starts with cullen skink, a thick soup made with haddock and potatoes. Try our version, a creamy chowder with leeks and quail eggs, or these dinner party-friendly individual cheesy smoked haddock pots.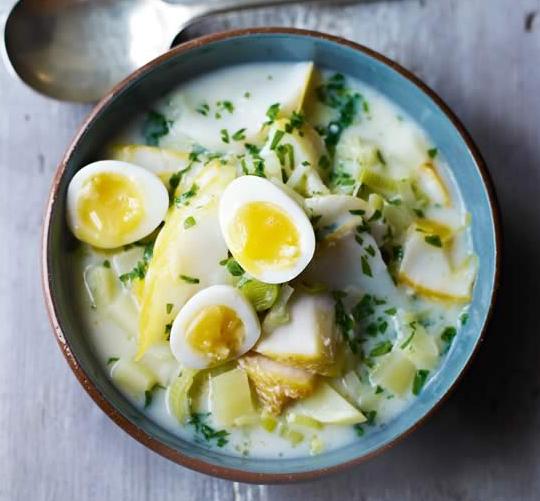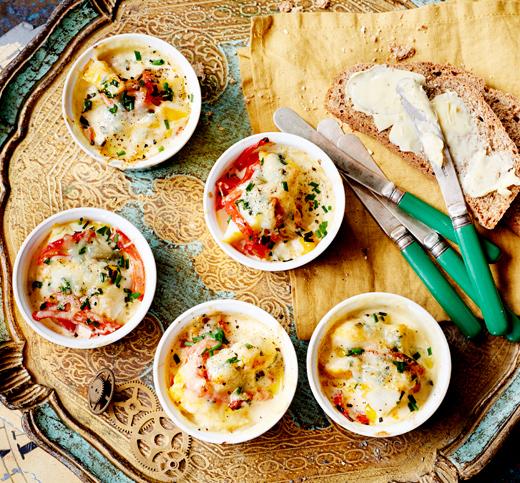 Whisky and orange salmon oatcakes are a delicious DIY starter option, while these crispy Burns Night bites, inspired by Scottish restaurant Mac & Wild in London, make the perfect canapé to serve with a snifter of whisky.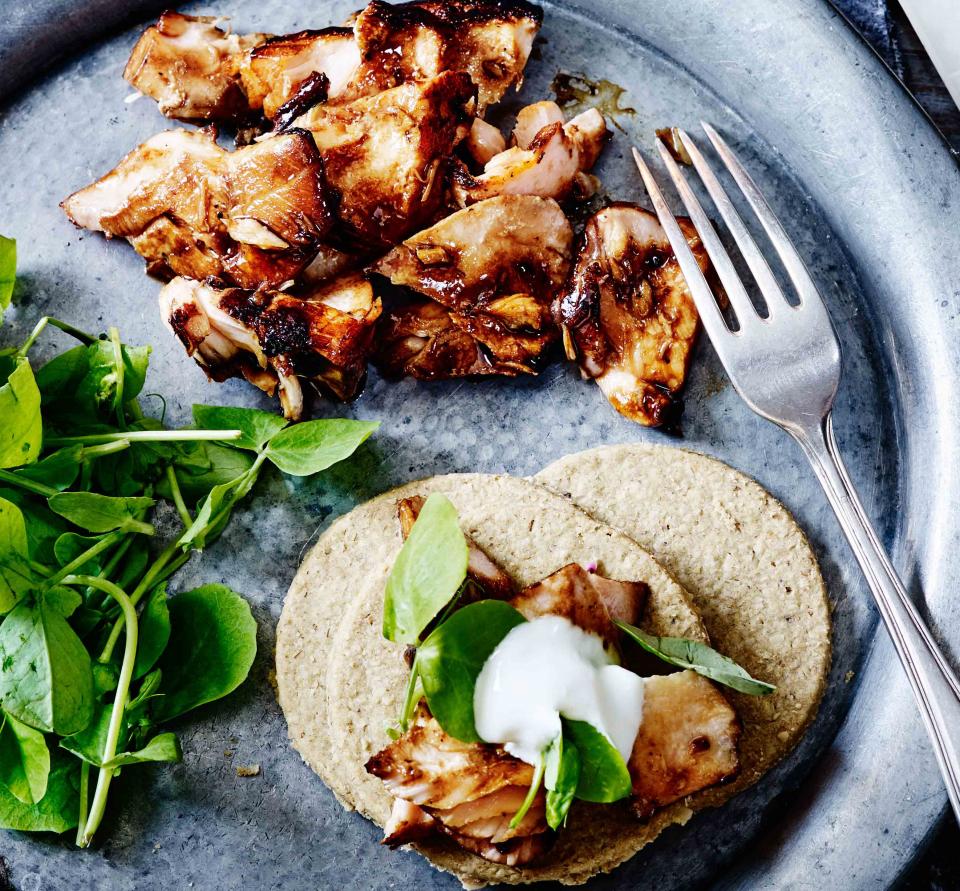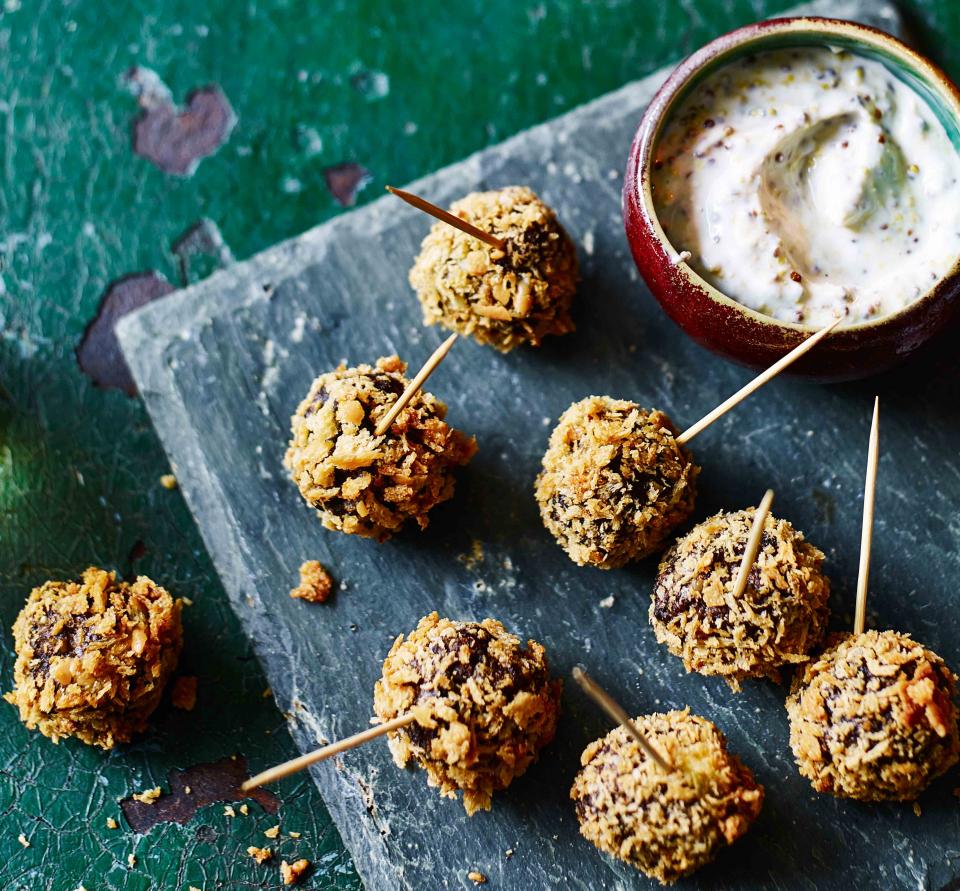 Haggis pops with whisky mustard dipping sauce (makes 24)
Take 1 x 454g uncooked haggis out of its skin and use your hands to squeeze it firmly into 24 truffle-sized balls; you want them to be 2 mouthfuls at most to eat, no bigger. Beat 2 large eggs in one bowl and put around 60g Panko breadcrumbs in another. Coat each haggis ball in the egg and then dip in the breadcrumbs, ensuring each one is covered. Deep-fry in vegetable oil for about 2 minutes until crisp and golden. Drain on kitchen paper and insert a cocktail stick into each one. To make a quick dipping sauce, combine 4 tbsp crème fraîche, 1 tbsp wholegrain mustard, 1 tbsp whisky and ½ tbsp runny honey.
Mains
Haggis, a savoury Scottish pudding made with lamb and spices, is the highlight of Burns Night. Don't be daunted if it's a foreign ingredient to you – it's very similar to mince or sausage meat and has a lovely savoury flavour. It also complements other meats, like in this haggis-stuffed chicken breast recipe with stir-fried swede.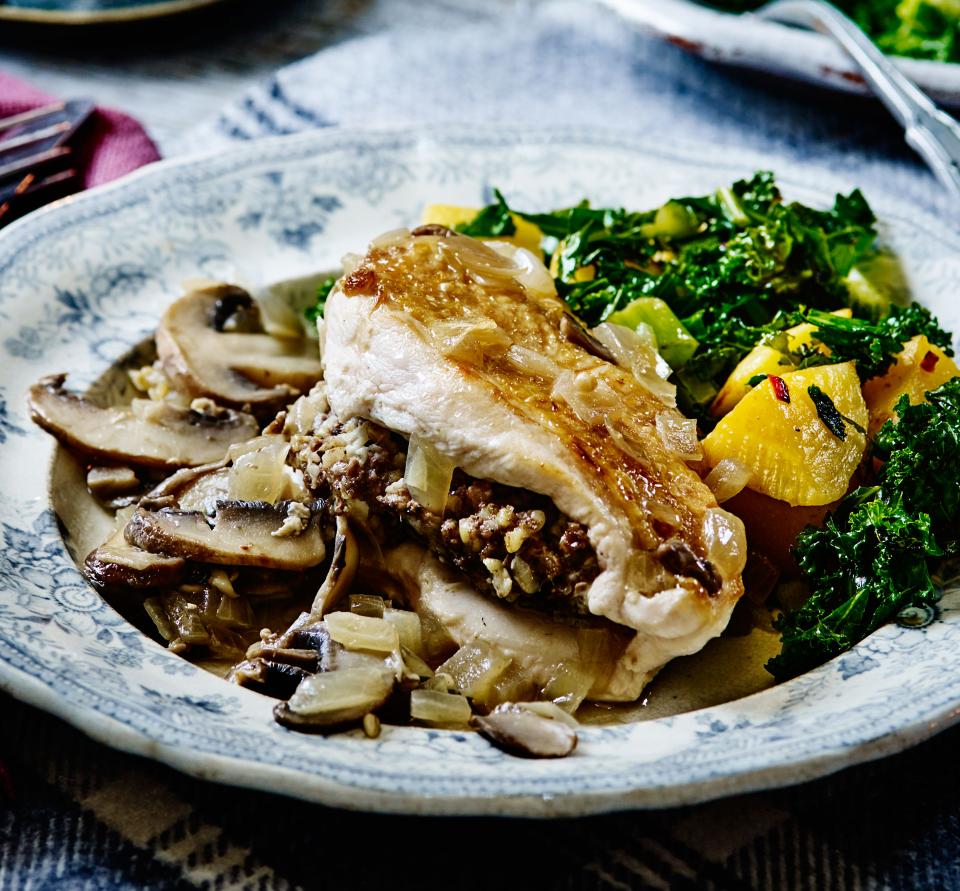 Try this Haggis shepherd's pie for a crowd-pleasing main.
Haggis shepherd's pie (serves 4)
▪ 500g potatoes, peeled and diced
▪ 1 medium onion, peeled and finely diced
▪ 1 carrot, finely diced
▪ 2 tbsp rapeseed oil
▪ 454g traditional haggis, skinned and diced
▪ 100ml milk, warmed
▪ 40g butter
▪ 1 tbsp wholegrain mustard
▪ grated cheese
1. Preheat the oven to 180°C, fan 160°C, gas 4.
2. Cook the potatoes in a pan of salted boiling water until tender.
3. Meanwhile, gently fry the diced onion and carrot in the oil until softened.
4. Add the haggis and heat together, stirring, until the haggis breaks up.
5. Drain the potatoes, then return them to the pan with the warm milk and butter. Mash together, season, then stir in the mustard.
6. Spoon the haggis mix into a pie dish, top with the mash and some grated cheese, then bake for about 35-40 minutes, until bubbling hot.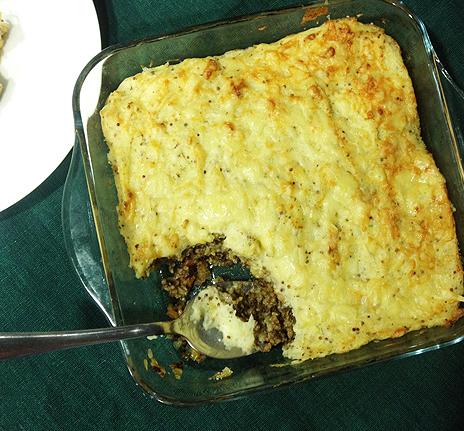 For veggie guests, try a haggis made from kidney beans, lentils and root vegetables instead.
Desserts
For an indulgent party pud, whip up a batch of Caledonia creams or a toffee-apple crumble with whisky custard.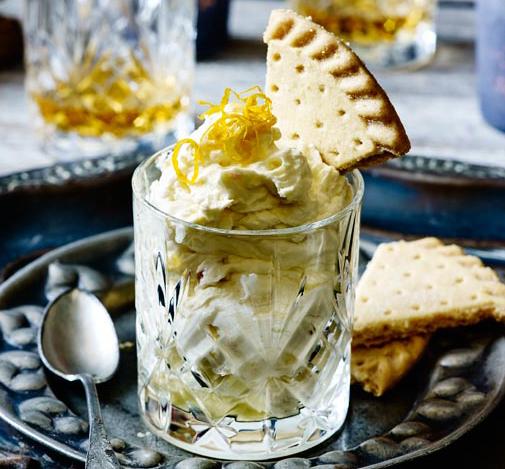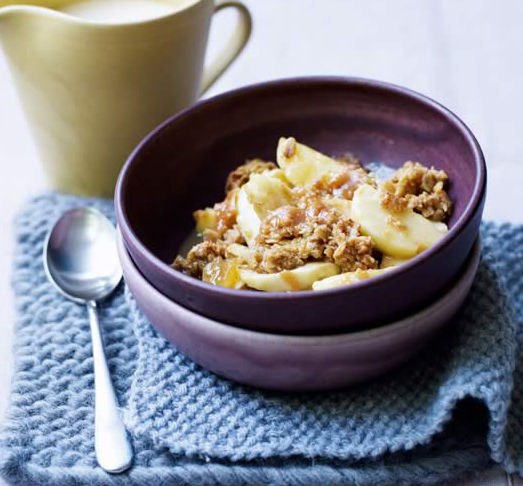 If you're still in need of something to soak up the 'water of life' (Scotch whisky to some), serve creamy blue cheese with these crumbly oaty biscuits, or some decadent whisky ginger truffles.
Drinks
Finally, raise a glass to the Scots bard with a Glenmorangie orange zest cocktail. Pour 50ml Glenmorangie The Original over ice in a tumbler. Add two dashes of Angostura Bitters, top with ginger ale and garnish with orange zest.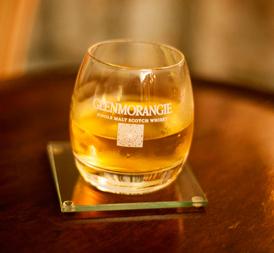 Take a look at this week's News Feed to see where to celebrate Burns Night in London.
About the author