Food
Wolfgang Puck: how to serve up steak
by Sarah Alcock
We went to CUT at 45 Park Lane to meet Wolfgang Puck, the king of steak (and his pearly white teeth). He gave us a few 'pearls' of wisdom on how he likes to cook a proper steak.
Check out our 5 mini videos below and watch the master at work...
1. KEEP THE BONE IN
'I like the meat with the bone in - it gives it more flavour'
Wolfgang picked a whopping great big Porterhouse steak to cook. It's so big it usually serves two. (Unless you fancy a carnivorous challenge).
The Porterhouse is like the T-bone steak (the only difference is that the Porterhouse is bigger). The bone that runs down the middle separates two parts of the steak. On one side is the tenderloin fillet (famously the most tender cut of beef) and the other, bigger side is the top loin or New York strip steak (less tender but buttery.)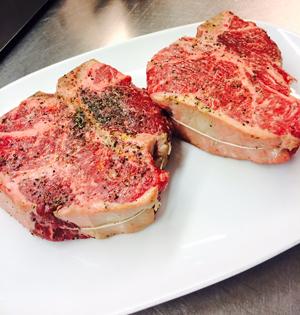 2. I LIKE IT WITH A CRUST
'When you cook it, it forms a crust; that's the way I like it.'
Wolfgang cooks this size steak for around 8 minutes on each side to let the heat get all the way through the meat.
Cooking it over a high heat with little oil or butter will help form the crust... if you were to ask the French, they definitely wouldn't do it this way. More like cook it slowly in butter. Each to their own!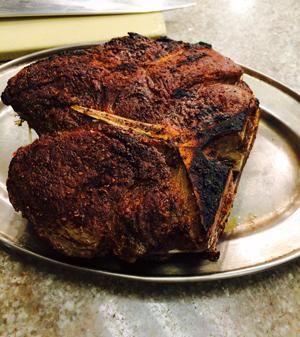 3. LET IT REST
'Always let it rest for a little bit in a warm place before serving.'
The flavour will be the same but if you cut into any piece of meat straight away, the juices come out and you get really dry meat. You can always put it back under the grill for a few minutes to get it piping hot right before serving.
4. I LOVE BEARNAISE SAUCE
Wolfgang adds mustard to traditional Béarnaise sauce, plus a few chopped fresh herbs like tarragon and parsley right at the end, so the colours stay strong.
TIP: if cooking to impress - you could buy a Béarnaise sauce (the horror) and use Wolfgang's tip to make it look homemade...!
5. FINISHING TOUCHES
Cut your steak using a really sharp knife (and give your guests proper sharp knives, too). Wolfgang says the middle should be pink but warm.
Sprinkle a bit of sea salt on the meat, then drizzle with a little butter or olive oil.
Wolfgang and his exec chef at CUT, David McIntyre, serve up an array of sides including mac 'n' cheese, purple sprouting broccoli and classic French fries. Wolfgang's favourite is the French fries... we'd probably agree with him there.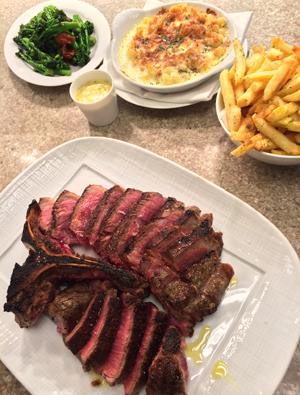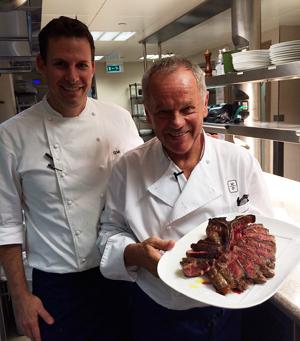 Don`t miss

---