Food
Why you should try… Game
We are right in the middle of game season. Duck, pigeon, venison and quail are popping up on restaurant menus and we should take advantage! Here are 6 of our favourite game meats, where you can try them in London this season, plus a few cooking tips from assistant food editor Emma.
Have you tried an amazing game dish? Let us know where you had it, and tweet us a pic @Tried_Tasted.
Duck
Duck is arguably the 'meatiest' poultry and is very popular in Chinese cuisine. Did you know the crispy skin off the neck of the bird is served dipped in sugar? It's delicious. At Min Jiang restaurant in Kensington they do an incredible whole Beijing duck for £58 served over two courses. Or for something slightly less fancy but equally delicious, try our Thai-style duck stir-fry with lime, ready in 20 minutes.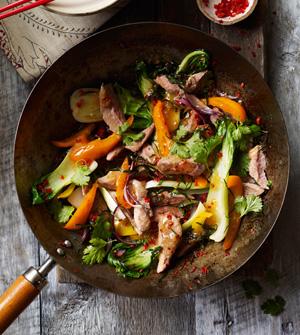 Rabbit
This is the least 'gamey'-tasting meat although it does have its own distinct delicate flavour. It closely resembles chicken and is probably the 'safest' option to try if you're new to game. Rules in Covent Garden serve a delicious Braised wild rabbit in cider with yummy roast apple, prunes and mashed potato (£23.95).
Pigeon
This meat is very rich and more like red meat then poultry. Emma says that it's best cooked quickly and is delicious pan-fried and tossed in a salad with pomegranate seeds, apples or something with a bit of acidity and freshness. North African restaurant Momo on Heddon Street serves a fantastic signature wood pigeon pastilla (fine pastry filled with pigeon, almonds and cinnamon) as a starter to share (£9.75).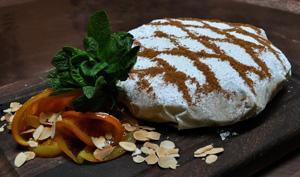 At the Harwood Arms in Fulham the menu changes daily but they serve such delights as Berkshire wood pigeon faggots (a type of offal dumpling) with carrots cooked in bone marrow and crispy shallots (2 courses for £33.50, 3 courses for £39.50)
Grouse
The flavour of grouse is not quite as strong as pigeon, but it does have a subtle gamey flavour, which is equally good hot or cold. Voltaire in Blackfriars has teamed up with Glenfiddich whisky to offer a grouse and whisky-pairing menu. Our pick is the grouse satay with peanut plum sauce (£20 with Glenfiddich whisky, available until 31/10).
Quail
These are very small birds with a delicate taste, which nonetheless pair well with big robust flavours. For a starter you would have one per person but for a main, allow two. As the meat is quite lean and can dry out easily, Emma recommends cooking them with pancetta and plenty of butter or spatchcocking them and cooking on a very hot barbecue. Bibendum restaurant in Fulham does a fantastic meaty menu including spatchcocked quail, pomegranate couscous and harissa for £22. Look out for the Barbary duck breast, and the rabbit ragu starter, too.
Venison is very low in fat so is usually best cooked quickly. Emma pairs venison with hedgerow flavours like blackberry and rosehip. However if you get your hands on tougher cuts, they are ideal in stews or pies. Try this delicious pie from The Ritz...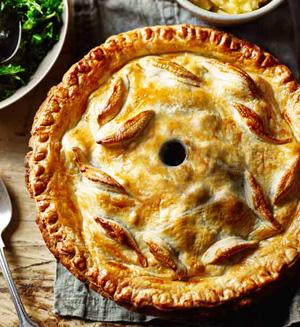 If you're eating out, The Wild Game Co. in London's Soho serve lots of venison including the 'Venimoo' – a venison burger with a beef burger, double cheese ¬and bacon –¬ plus a venison steak with beef dripping fries.
About the author