Food
Wedding cakes – what are the alternatives?
Is the traditional British wedding cake at the risk of extinction? According to a recent survey, only 18% of couples now opt for a traditional fruitcake.
Whereas choosing your cake used to be, well, a piece of cake, quirkier alternatives like naked cakes, cupcake towers, cheese wheels and even 3-tiered pies are on the rise.
Here are some of the new kids on the block...
Naked cakes
My friends Ian and Kayleigh had a naked wedding cake for their big day recently. Personally, I'm a big fan of a naked cake. I like a cake to look pretty and make me swoon, and with a naked cake, it's all about the cake – the look of it, the texture, the flavour. I like the fact that there aren't lashings of overly sweet icing masking the sponge. Ian and Kayleigh's cake was awesome and made a great dessert, with lashings of lovely ice cream and fresh berries. And if it's good enough for Brad Pitt and Angelina Jolie, it's good enough for us.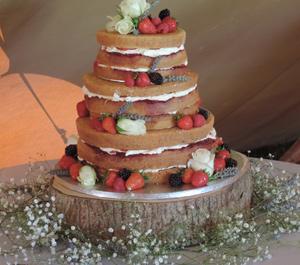 Cupcakes
Despite the phrase 'The bride and groom will now cut their cupcake' not being very traditional, cupcakes are real crowd-pleasers and allow an ever-expanding choice of flavours, toppings and icings, catering for all tastes. Potentially they also offer more convenience, with guests just being able to help themselves.
We think a tower of our luscious lemon cupcakes or our blueberry cheesecake cupcakes would be just perfect!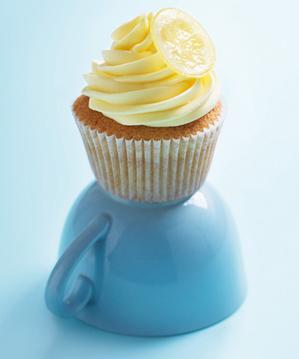 Cheese
The interest in cheese wedding cakes has grown to the point where they may soon be a permanent feature of the weddings scene.
Why the surge in popularity? Well, they make a delicious savoury alternative to cake if you don't have a particularly sweet tooth, and they add quite a decadent twist to proceedings. Plus if your guests don't polish off the lot on the day, that's lunch sorted for the next few weeks!
Ian from The Cheese Shed, a West Country artisan cheese specialist, says: 'For some people they're an attractive way of presenting the cheese course while for others they replace the traditional fruitcake. All sorts of effects can be achieved through careful choice of cheeses and decoration, from the rustic and traditional to highly theatrical and dramatic looks.'
The Cheese Shed's 'Haldon' tower (see pic below), which feeds around 100 people, is even all-white – slotting into any wedding with ease.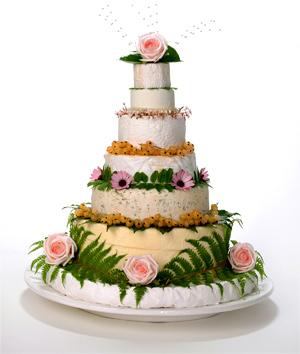 Pork Pie
Possibly even more off-piste, is the pork pie cake – yes, you heard correct! It's rustic, modern, a real conversation starter, and in times of austerity, you've got your evening buffet and your cake all rolled into one!
Director of Wilsons Butchers John Green says, 'People pick us because we're a bit out of the ordinary, but it's also the only way some venues will allow couples to bring in their own food for the reception!'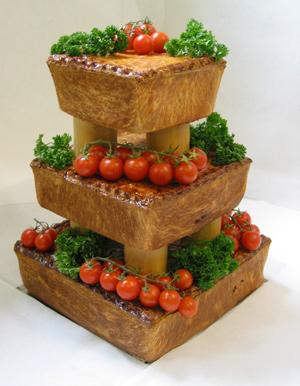 Cake pops
Tiny balls of cake served on the end of sticks have also become something of a wedding fixture of late. They're far more practical (being knife-free), easier to eat and loads of fun.
Leanne from The Cake Pop Company says: 'Couples can select from classic cake pops to match their colour scheme or novelty bride and groom themed cake pops, with optional name tags for personalisation. Cake pops are also increasingly being chosen as individual wedding favours, to add a unique feature to the day and wow the guests!'
Looking at the picture below, it's easy to see how they allow the bride and groom to get a bit more creative.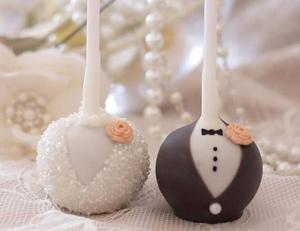 Macarons
Coming in every colour of the rainbow, and a wide array of flavours, is the pretty macaron tower. They certainly make an amazing centrepiece at a wedding.
Monica from Ganache Macaron says: 'Macaron towers allow couples to provide 2-3 macarons per guest that can be served as a dessert, and double as an evening snack when guests start to get peckish. Another big plus is that macarons are naturally gluten-free and suitable for vegetarians.'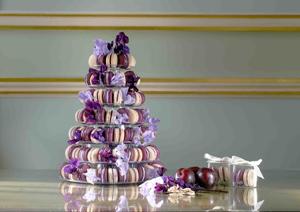 Dessert table
If none of these ideas appeal, you could always ask your friends to bring their own choice of cake. One friend of a friend did this recently and it resulted in the most amazing sweet buffet – full of different cupcakes, brownies and flapjacks.
Did you or your friends have an alternative to the traditional fruitcake at your wedding? We'd love to see your pictures. Tweet them to us @Tried_Tasted
About the author