Food
We Cook the books – A Girl Called Jack: 100 Delicious Budget Recipes
by Sarah Alcock
I'd heard a lot about food blogger turned anti-poverty campaigner Jack Monroe and was intrigued to see if her recipes lived up to the hype – can you really create tasty, nutritious meals for £10 a week? In the introduction, she writes very movingly about the circumstances that led to these recipes. I have to say, it's the first time a cookbook has brought me close to tears.
The book is very practical – Jack sets out how to achieve satisfying suppers without spending much, with tips for saving on ingredients. She sounds so laidback that all the recipes felt doable and talks about creating recipes so you can 'knock up a meal in 10 minutes when you get home from work, or when you have a toddler tugging on your leg'. Amen to that.
I flicked through the chapters (including 'Take a bag of pasta...' and 'Or a bag of rice') full of delicious-sounding recipes, sadly not all with pictures (my pet peeve). I was after a quick supper and Jack's twist on carbonara – Car-brie-nara, using Basics brie instead of pricier Parmesan – sounded perfect.
Speedy & simple
Then I spotted the Carrot, cumin and kidney bean burgers. Jack says, 'This burger is where the media storm began... dubbed "the 9p burger",' so I thought I'd should give it a go.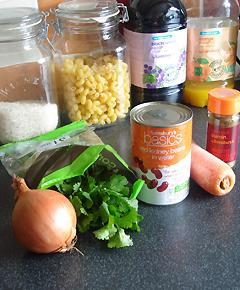 The frugal five
With just five main ingredients, the recipe was very easy to follow. The kidney beans simmered away for 10 minutes while I softened the onion and carrot with the cumin and coriander – and the kitchen smelt amazing.
My two-year-old Annabel mashed everything together for me with steely determination and proud shouts of 'I'm cooking tea, Mummy!'. Then I followed Jack's advice and chilled the burgers to firm up before frying.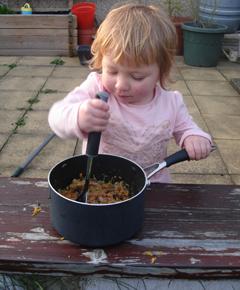 Child labour
Satisfying veggie versions
There's no question that eating less meat saves money, but finding really satisfying meat-free meals can be tricky. My carnivorous husband was impressed with these bean burgers and they could prove to be our new summer favourite (I'd chill them overnight to really firm up for the barbie).
The 9p burger? Not quite. Even with Basics kidney beans it was more like 34p (I had to buy coriander; I did already have cumin). Admittedly I didn't buy the veg in bulk as Jack recommends... Still, a really cheap meal that was both delicious and nutritious, and one I'll definitely be cooking again.
All in all, this is a really inspiring, genuinely useful cookbook. Next stop, the Car-brie-nara...
A Girl Called Jack: 100 Delicious Budget Recipes by Jack Monroe (Penguin, £12.99)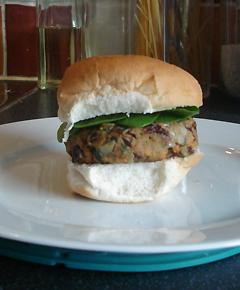 Ta-dah! Meet the 34p burger
Carrot, cumin and kidney bean burgers
Ingredients
1 x 400g tin kidney beans
1 onion, peeled and finely chopped
1 carrot, grated
1 tsp ground cumin
a handful of fresh coriander, finely chopped
a splash of oil, plus 2 tbsp to fry the burgers
1 heaped tsp flour, plus extra to shape the burgers
Method
Drain the kidney beans and rinse in cold water to wash away the 'tinned' taste. Put into a saucepan and cover with cold water. Bring to the boil, then simmer for 10 minutes to soften.
Put the onion, carrot, cumin and coriander into a medium sauté pan. Add the splash of oil and cook on a low heat to soften. When the kidney beans have softened, drain and add to the carrot and onion. Take off the heat and mash together until you have a sm
Heat the 2 tablespoons of oil in the frying pan on a medium heat. With floured hands, take a quarter of the burger mixture and roll into a ball, about the size of a golf ball. Make three more balls with the remaining mixture.
Place one in the oil and flatten gently with a fork to make the burger shape. Depending on the size of your pan, you may be able to cook all the burgers at once or need to do them in batches – unless you're freezing some of the uncooked patties.
Cook for a few minutes on one side, before turning. The burgers need to be handled with care as they can be quite fragile! When cooked on both sides, remove from the pan and serve – eating them hot.
Tip
I triple the recipe to make a batch of them and freeze them in patties to whip out at a moment's notice and fry on a low heat. I serve mine in a pitta bread, roll or sliced white muffin, with rice and green vegetables.
Make the burger mixture in advance and pop into the fridge for a few hours – it firms up nicely and is less fragile while cooking. It will keep for 2 days if covered so can be made well in advance.
Don`t miss

---