Food
We cook the books - Bakes, Cakes & Puddings
We love Rosemary Shrager for her abundant energy and enthusiasm for all things food – whether you know her from her career as a chef working under Jean-Christophe Novelli or as a contestant on I'm A Celebrity, it's hard not to warm to her!
Her new book, Bakes, Cakes & Puddings, is full of delicious sweet treats covering all areas that are traditionally the responsibility of the pastry chef. If you aren't aware of how the book is organised, a few of the chapter titles might seem a little odd:
• Brioche and Danish pastries
• Steamed puddings
• Italian meringue
• Fruit puddings
• Syrups, cordials and compotes
Having said that, it means that the book has a great variety of recipes – some that will take you a good couple of days to make and require a degree of skill, and some you can whip up in a matter of minutes in one mixing bowl.
For the more complicated recipes, there are step-by-step guides with pictures and tips, like panna cotta, apricot and mint swiss roll and Black Forest gâteau.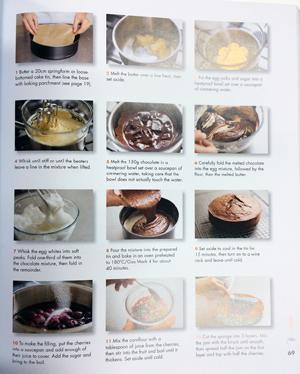 Easy to follow instructions
Chocolate brownie biscuits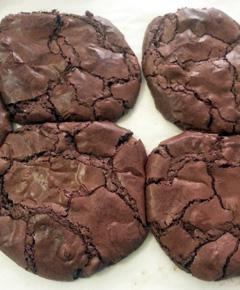 Colossal cookies!
I chose to make chocolate brownie biscuits, mainly because I needed to make something tasty for a charity cake sale, and they looked like they'd travel well.
The method was easy enough, and the only query I had was what was meant by '½ tablespoon strong black coffee' – I wasn't sure whether to mix it with any water or if raw granules would be ok. I went with the granules...
I doubled the mixture (so I could keep some at home), which meant I had to do two rounds in the oven, but as they only take 10 minutes to cook I didn't have to wait too long! I think my dollops were a bit on the large side as they expanded and came out of the oven gigantic, but they looked pretty impressive if I do say so myself.
I've given chocolate up for lent, so had to ask my tasting panel for their feedback – they were 'gooey, squidgy, chocolatey and the coffee really came through'. They sold out at the charity cake sale, which is a good sign, too.
Banana cake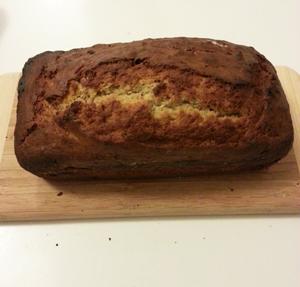 Perfect for using up browning bananas
I decided to make this recipe as there were lots of bananas leftover in the Sainsbury's magazine fruit bowl at the end of the working week – most people opt for the biscuit tin on Fridays, it seems.
The ingredients list and method were so simple I thought it would be perfect for whipping up on Saturday morning without having to buy anything extra. It was really just a question of mixing all the ingredients together in a bowl and pouring into a loaf tin. Rosemary says to cook it for 'about an hour' – I took it out after about 50 minutes and it was golden brown and cooked through.
The crowd of tasters, including myself (no chocolate in this one) couldn't wait for it to cool, so we turned it out and got stuck right in. It was banana-y, but not too gooey. There was enough left for me to bring into our online planning meeting, too, and it got the thumbs-up from the magazine team.
There was no picture so I can't boast about making it look like Rosemary's but I'd definitely make this again – you couldn't get a simpler recipe, which is my kind of baking!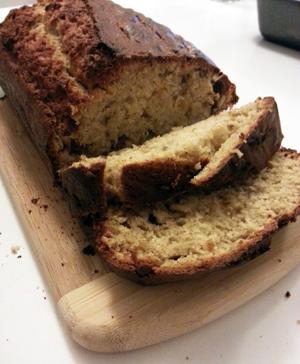 Get stuck in
What to cook next...
The next chapter I want to try is 'Breads'. The step-by-step sourdough bread looks easy peasy, and I may even try making my own bagels... Though remembering disastrous scenes from The Great British Bake Off when they made bagels for their technical challenge, I may stick to shop-bought.
Bakes, Cakes & Puddings by Rosemary Shrager (£18.99, Octopus Publishing)
About the author