Food
Taking orders: Vinoteca City
by Lisa Harris
After a busy day at work, sometimes all you want is straightforwardly delicious food with an exceptional glass of wine. Luckily, Vinoteca City has opened in Bloomberg Arcade, the Square Mile's new foodie hotspot, so Londoners are going to be treated to just that.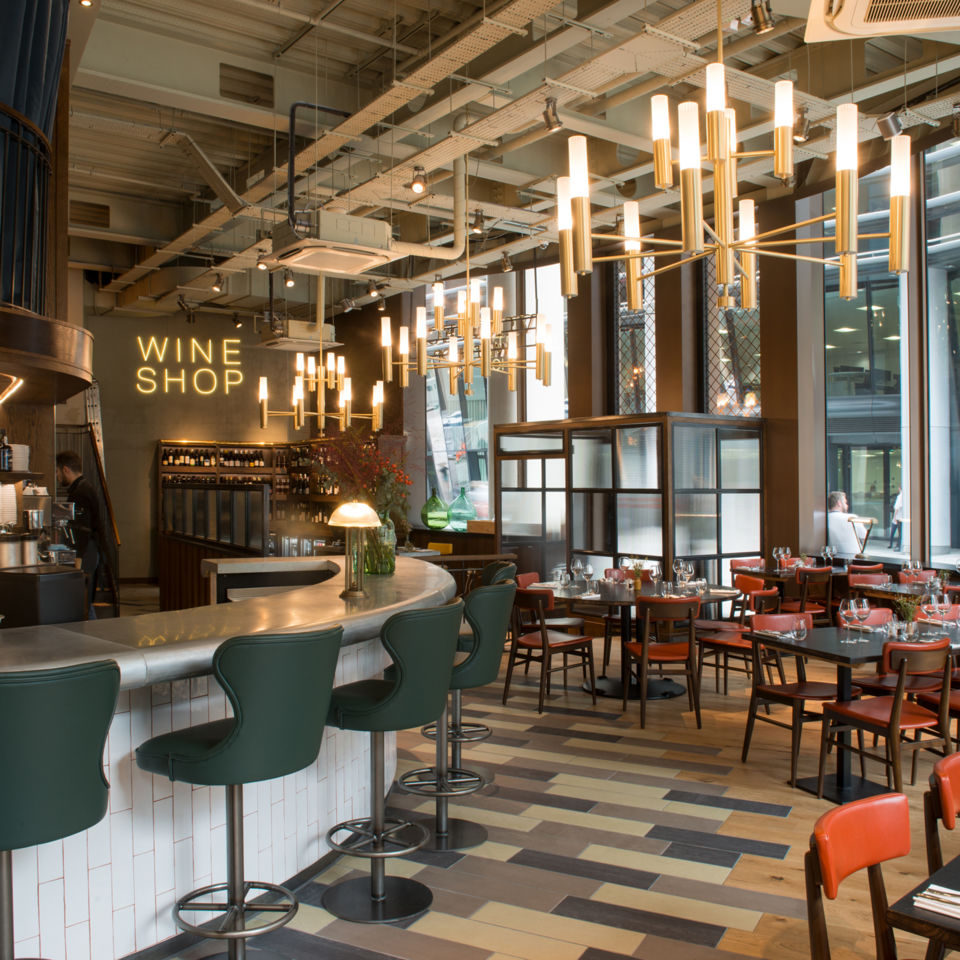 Where is it?
Vinoteca's impressive wine bar and restaurant sits next door to Caravan and Homeslice in Bloomberg Arcade, with new openings from Bao, Hoppers, Gymkhana and Michelin-starred A.Wong restaurants tipped to open on site too. Nestled in amongst the tree-lined pedestrianised passageways and imposing glass buildings of Cannon Street, Bloomberg Arcade is the culinary oasis this area of the city has been hungering for.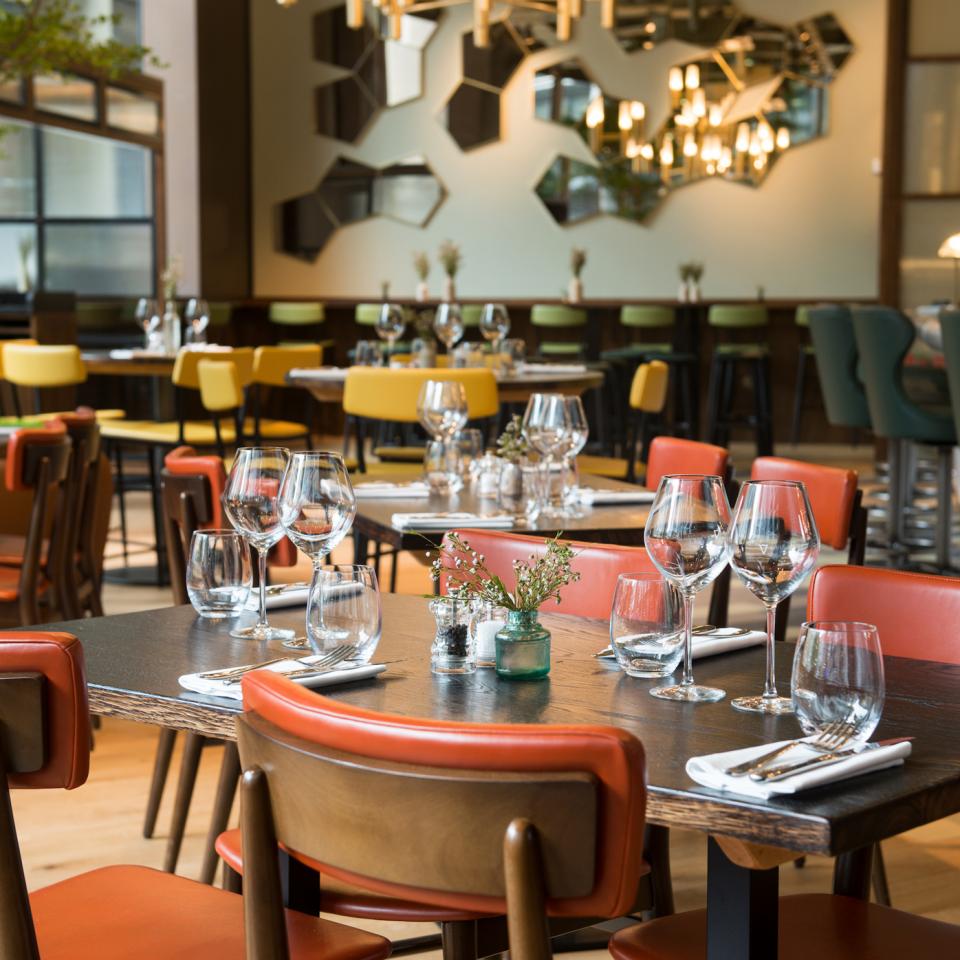 What's all the fuss about?
Mostly the wine list, with 25 wines by the glass, a 50-page wine list, and a special ledger of exclusive vintages for the City. Much like its huge King's Cross venue, Vinoteca City has a mini wine shop as part of the restaurant, so if you really like a drop you can take a bottle home with you. Curated by food critic Richard Vines, Bloomberg Arcade has tapped up some of London's coolest restaurant names to create a buzzing food hub with outdoor dining. While City wallets are catered for with champagne and oysters, Vinoteca City's menu refreshingly spans the budget spectrum, with mains all under £20 and plenty of good-value wines by the glass.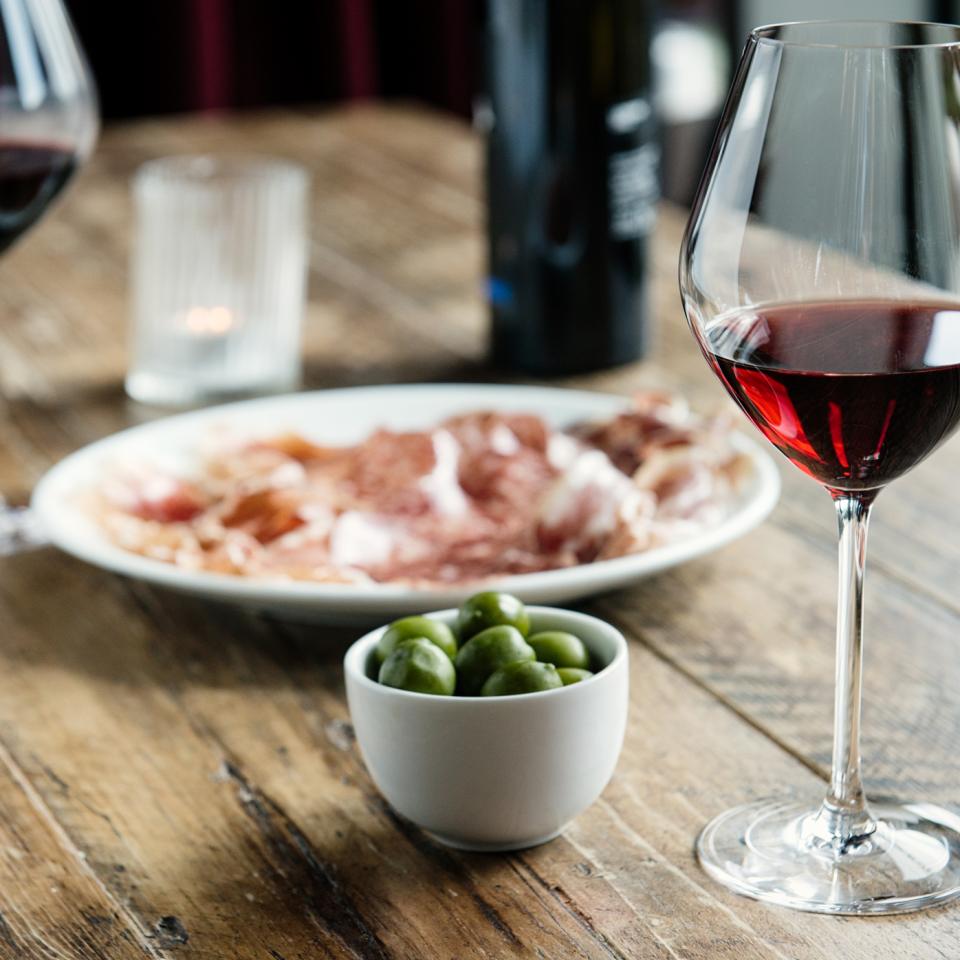 What's the place like?
Arching high ceilings, sheer glass frontage and reflective chandeliers make this an impressive destination restaurant, but the friendly service and warm atmosphere make it anything but intimidating. Vinoteca started off as a low-key restaurant in Farringdon and, while it has now expanded to four venues, it stays true to its neighbourhood roots.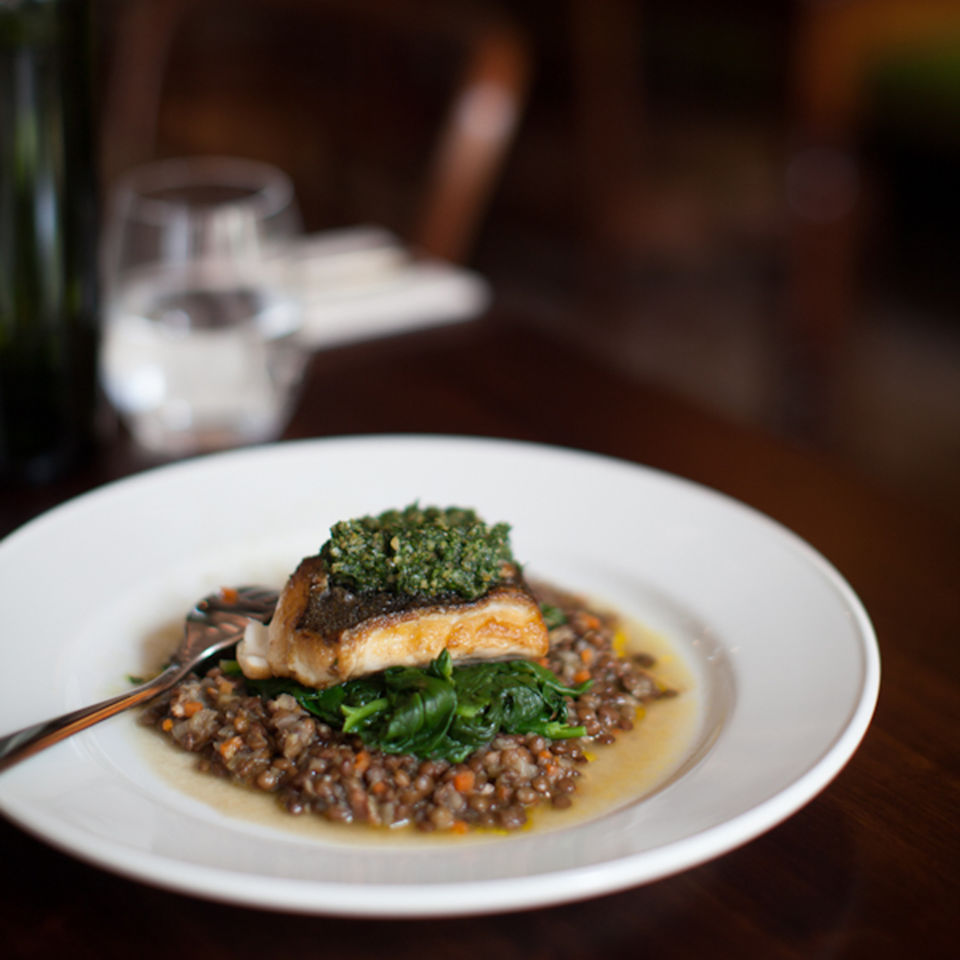 What did we eat and drink?
We started with a crisp manzanilla sherry and toasted Catalan almonds. That always makes me feel like I'm holidaying in Spain and, like some hardened bullfighter, the cool sherry draws a line in the sand between me and my day. We shared roasted beetroot quinoa and chervil salad, and an indecent amount of creamy Buffalo burrata with juicy aubergine caponata and toasted pine nuts. My roasted guinea fowl was perfectly cooked with pearl barley, sweetcorn and smoked bacon broth. My dining companion's grilled mackerel was fresh and delicate, served with an aromatic lemon oil and crisped little charlotte potatoes. The emphasis here is on seasonal ingredients and European-influenced bistro-style food, which is uncomplicated and often given a lighter twist. We sipped a light Moulin-a-Vent Beaujolais recommended by the sommelier. It can be tricky to find a red that works across game and fish, but this was fruity with cherries and a slightly savoury note that matched our food perfectly. The sommelier was knowledgeable and quite rightly delighted by the joys of his job. When we return, I'll definitely sample the Georgian orange wines and some of their Greek reds.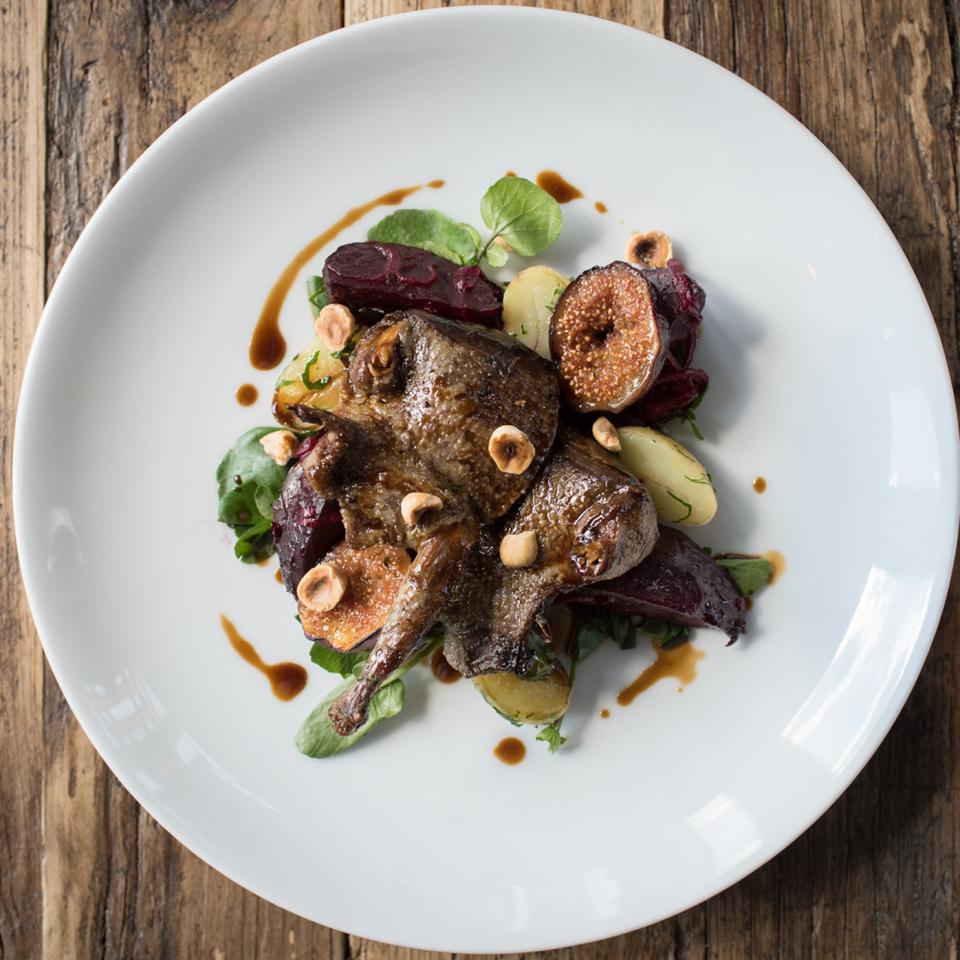 Your verdict?
Excellent. I'd come here for a working lunch, to meet up with friends or a quiet dinner for two. With outstanding wine and pitch-perfect food, Vinoteca has brought its beating heart to the City.
Lasting memory?
Did I mention the wine list?
Don`t miss

---