Food
Unexpected foodie finds in Aberdeen
I'm guessing Aberdeen's probably not on your bucket list of places to go before you die – and that's a real shame. Here's why:
Number one: it's cheap! I don't mean cheap, I mean it's good value. Come the weekend, all those movers-and-shakers in the oil industry pack up and head home – leaving behind quality restaurants, bars and hotels waiting to be enjoyed at bargain prices. Number two: it's actually very pretty. Locals romantically call it the silver city by the grey North Sea. Tremendously tall granite buildings (many the handiwork of notable architect Archibald Simpson) sparkle in the sun (yes, they do get sun) and the dinky fishing village of Footdee is nothing short of a marvel in social history. Number three: some of the best food and drink in the world is here.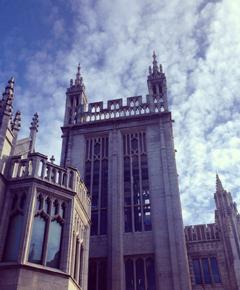 Aberdeen architecture
My unexpected foodie finds
Aberdeen Angus
I had to give the cows a mention otherwise they'd never forgive me. At Cairnton Farm, farmer Ken Howie introduced us to his pedigree herd, including Philanderer, the just-a-tad-intimidating bull in the pic below. Renowned for its tasty, marbled, flavoursome meat, aficionados will soon be able to go on his Aberdeen Angus trail (a bit like the Speyside whisky trail) and discover the history behind this world-famous breed. Visit their site to find out more.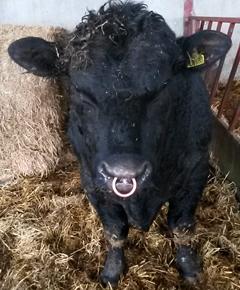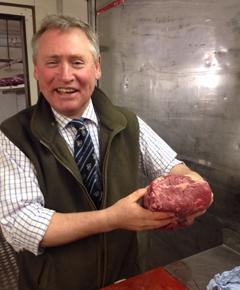 Philanderer and Ken: what a lovely couple
Cork-popping craft beer
I don't even like beer. But at BrewDog's flagship bar I came across a couple of stellar lagers not like Stella at all; Dead Pony pale ale is refreshing, zesty and actually smells of mangoes. I'd happily drink it instead of Prosecco on a balmy summer day. In contrast, Five AM red ale is warming, hearty, rich and ever-so-slightly sweet, with an irresistible biscuity aroma and bittersweet toffee flavour. Scrumptious stuff.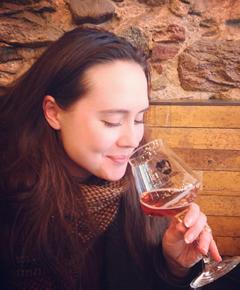 Having a nose in BrewDog
Fine dining
Aberdeen's larder is packed with wild game and venison, but what's less common is a chef who really knows what to do with it. An inventive dish of juniper and chocolate-crusted venison loin with a rich red wine jus at Granite Park totally blew our socks off, as did the roasted beetroot pannacotta with walnut and honey granola.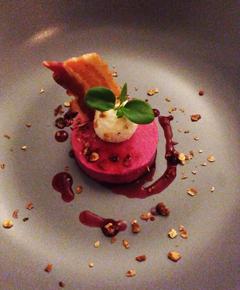 Beetroot pannacotta
Won't you have a fishy?
Yes please! Aberdeen lands fresh fish and shellfish everyday which are shown off in all their splendour at The Courtyard: think steaming bowls of plump mussels and delicate cod served with smoked crushed potatoes. A few miles out of town, luxury hotel Meldrum House serves a fish platter piled high with hot and cold smoked salmon from Ugie Lodge, the oldest salmon house in Scotland; best enjoyed by the open fire in the drawing room overlooking the magnificent Meldrum Estate.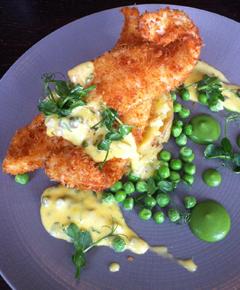 Cod at The Courtyard
Glen Garioch malt whisky
Before I came to Aberdeen I'd never even heard of Glen Garioch, but after touring this Aberdeenshire distillery it's a name I'll never forget. Made with water from its very own spring in lovingly small batches, no one can accuse Glen Garioch of selling out. Its wine cask matured 15-year-old single malt, tasting of raisins, prunes and gingerbread, made me go weak at the knees.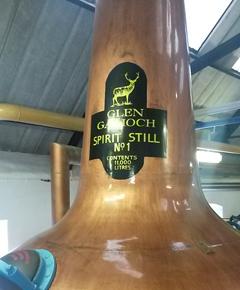 Traditional copper pot still at Glen Garioch
Chiang Mai chicken curry
Aberdeen feels pretty cosmopolitan (even for a London gal like me) and this no doubt is reflected in the food. At Nick Nairn's cookery school we learnt how to cook a mean Chiang Mai jungle curry, as well as Thai green and red curries, too. All in the space of two hours.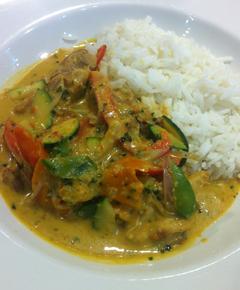 Chiang Mai jungle curry
Sage ale
At Buchanans Bistro (a short drive out of the city in nearby Banchory) you'll find all sorts of weird and wonderful home-brewed beers, freshly baked breads such as milky sourdough, barley-meal scones and the cakes... oh, the cakes. Sink into a chair in this glass-walled converted barn, pour yourself a proper loose-leaf cuppa and watch the elements go wild outside. There's great art, jazz and movies to catch at Woodend Barn arts centre next door, too.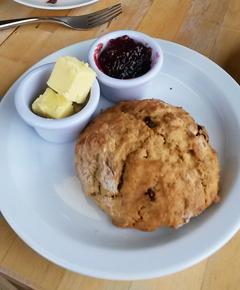 Barley-meal scones
Crystal-clear espresso martinis
Made with vodka, Kahlúa and bitter espresso, the espresso martini is the dark horse of the cocktail world. And to drink one that looks like water but with all the flavours of the original is pretty out-of-this-world. Orchid is one of a select few cocktail bars in the UK with a very expensive piece of kit called a rotary evaporator; it lets you infuse alcohol with any flavour you wish... and, in doing so, create crystal-clear tipples.
The Tippling House nearby, a subterranean 1920s-style speakeasy, is another great venue for sipping a cocktail (or a few). The Adventure of Zois and the Holy Herb (yes, that's a cocktail) made with dried lime and Verbena-infused tequila, pear and ginger syrup and fresh lemon juice is worth a trip alone.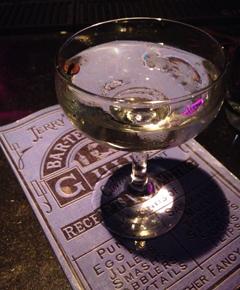 Crystal-clear espresso martini
For more info, or to plan your trip, see visitaberdeen.com. We stayed at The Caledonian by Thistle, which has a handy city centre location (useful if you fall out of a cocktail bar).
About the author