Food
Turkey's new foodie destination: Alacati
From traditional Aegean dishes to ultra-modern Turkish cuisine, Alacati might be small – but when it comes to food, it sure is mighty. I just spent 10 glorious days working my way through the fare that this new foodie destination has to offer (think sardines wrapped in vine leaves, crushed fava beans with dill and sweet baklava for dessert). So here's a day in my holiday food diary to help explain why Alacati should rise to the top of your culinary bucket list...
9am: eggs and meze galore
As far as breakfast buffets go, who could turn down a morning meze of fresh tomato and cucumber salad, local cheeses drizzled in honey, eggs cooked three ways, homemade jams and plump olives? It would be rude not to get stuck in.
Where to try it? A one-hour car ride from Izmir airport will have you lounging at the BeyEvi's laidback, luxe boutique hotel.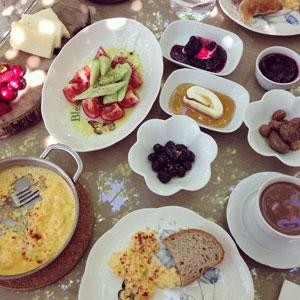 11am: a trip to the market
Take a stroll around the village's bustling Saturday market. It's a labyrinth of fresh veg and splitting sacks of fruit, spices and nuts. I treated my eyes (and senses) to a visual feast of fragrant herbs, pyramids of tomatoes (in every colour imaginable), figs and buckets of olives the size of plums.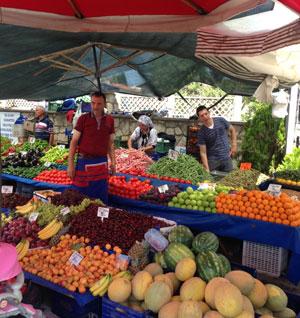 2pm: juice boost
From cold-pressed juices loaded with apple, cucumber and spinach, to super-fresh salads, Kose Kahve is the perfect restaurant for those who prefer a light lunch. Whether you go for the grilled catch of the day (red scorpion fish is a local delicacy), or spiralized courgetti dishes, you'll walk away feeling virtuous.
Where to try it? Set in the heart of Alacati's square, pull up a chair, order a glass of citrusy chardonnay from the nearby Urla winery, and watch the world go by.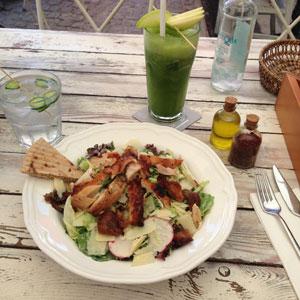 8pm: a traditional Aegean supper
With recommendations from, well, quite frankly everyone, any foodie worth their pink Himalayan salt should book a table at Asma Yapragi. The one-room restaurant specialises in traditional Aegean dishes, from stuffed courgette flowers to smoked octopus tentacles and succulent lamb meatballs, with attention firmly focused on freshness, spice and flavour. Every day the menu is angled around the local market's offerings, then chopped, cooked and laid onto the kitchen table for guests to choose from that evening.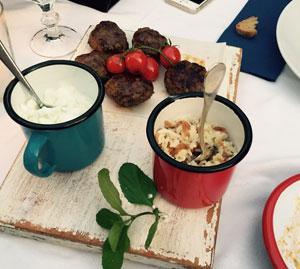 Where to try it? Tucked away at the Mosque end of the antique district. Just be sure to book well in advance to sample the restaurant's wizardry.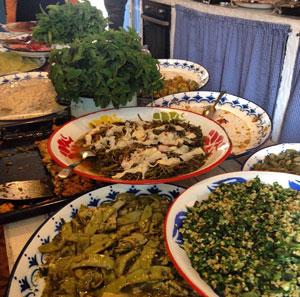 About the author