Food
Top tips from queen of Persian cookery, Sabrina Ghayour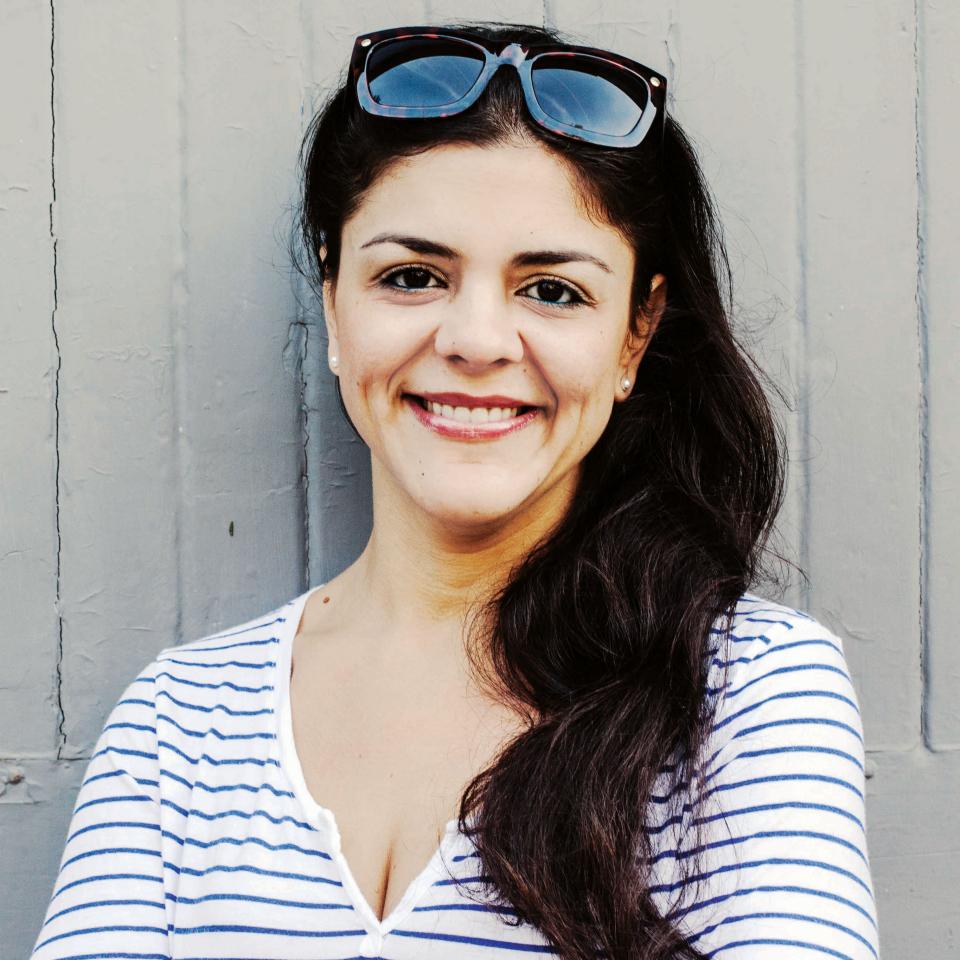 From getting rice right to tagine perfection, London's queen of Persian food, Sabrina Ghayour, shares her secrets for authentic Middle Eastern cooking.
You say that rice is at the centre of every meal – what's your favourite way to cook it?
Well it's a no-brainer really – all the rice I cook is made to the Persian method of par-boiling, rinsing off all starch and then steaming the rice slowly to get perfect, separate, elegant long grains. The aroma from cooking basmati rice this way is simply incredible.
What is the best method for slow-cooking at home?
Roasted meats are wonderful when slow-cooked, especially shoulder cuts. But I love making tagines and Persian khoresh [stews]. Make them the day before and you'll get an even more intense flavour with melt-in-the-mouth meat.
What's the best way to use pomegranates?
The funny thing is, adding pomegranate seeds to salads and cooking is not actually something we do in Iran and the Middle East. It's a totally Western thing! We only eat pomegranate as fruit – although I'm sure you'll now see pomegranate seeds over many dishes in the Middle East, where perhaps they previously didn't use them.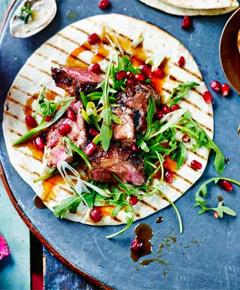 Pomegranate seeds are super foods that help the heart
What are Persian spices and how do you cook with them?
The most famous spice from Iran is saffron. We produce the world's most potent and high-grade saffron – it's more expensive than gold! We grind it down, add hot water and then drizzle it over the top of rice dishes for flavour, colour and added extravagance. It's often used as a marinade for grilled meats and poultry, but also as a flavouring for meat in stews. Iran also produces fantastic cumin and sumac.
What's your favourite Persian vegetarian dish?
Aubergines are wonderful. But a lesser-known dish called baghala ghatogh (broad beans, garlic, dill and a cracked egg on top) is actually my favourite.
Best Persian restaurants in London?
I like Hafez in Hereford Road, W2. The decor is nice, the staff are lovely and so is the food. Try the saffron beer – it's really special.
What is a classic Persian dessert?
We don't really do dessert in the Middle East. I think it's because we eat so much anyway! When you have anywhere from six to 12 dishes on a table, there is rarely much room for pudding. We usually just serve fresh fruit and baklava with tea.
Do you have a quick recipe for a midweek meal to share?
Simple midweek meals are what I make most! I cook at home a lot, so they are my best weapons. Try the ras el hanout chicken wraps from my book – they're based on me craving a nice kebab-style dish. Also a quick vegetable stew/curry/tagine is a great staple for me, too. You can use whatever veg you have lying around, fry them in a pan with onions and spices, chuck in some tinned tomatoes and cook gently for 30 minutes.
How did you get into cooking?
I watched Ken Hom and Madhur Jaffrey on TV in the 1980s and I was absolutely glued to the screen. They ignited a huge passion and love for cooking food from around the world – and it still fuels my fire these days. Thank God for them both!
Sabrina Ghayour's new cookbook Persiana: Recipes From The Middle East & Beyond (Mitchell Beazley, £25) is out now.
Follow @SabrinaGhayour
About the author