Food
Top 3 foodie spots in Dubai
If you can imagine it, you can probably eat it in Dubai: from Champagne and lobster to rose-scented lamb stew with traditional khubz flatbread. Don't be fooled by the mega malls, diamonds and seven-star breakfast buffets – Dubai has a more subtle culinary side that's off the beaten track. Come hungry!
Here's our round-up of the top 3 foodie spots.
1. THE NIGHT FISH MARKET

The central Deira fish market bustles from 5pm until the heat rises the next day at around 10am. Fish doesn't get fresher than this: small fishing boats arrive at the gulf across the road, a man runs across with a wheelbarrow and tips the writhing load of fish on to the ground, and a live auction begins as shoppers bid for the catch of the day.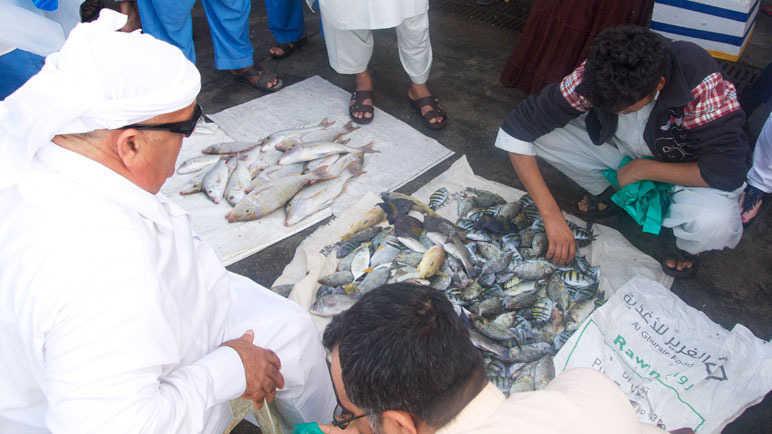 TOP TIP: Avoid stalls outside the market itself. Our local food guide recommended stall 176, which was stocked with sustainable local fish like the pink ear emperor and yellow fin sea bream. If you're feeling adventurous, try catfish, kingfish or even 'painted sweetlips', which tastes like bream.
There's an array of fresh meat too, including whole camel heads in the section round the back (you have been warned). But if you're of the veggie persuasion, you can't go wrong: the other end of the market has a glorious display of tropical fruit, vegetables and dates. If stall-holders offer you coffee, feel free to accept with no obligation: it's a traditional sign of Dubai hospitality.
2. THE FARMERS' MARKET

With such a reputation for excess, you wouldn't expect carbon footprints to be a big concern in Dubai. But there is one market that's set to change that. Yael Mejia set up The Farmers' Market On The Terrace when she needed fresh produce to supply her chain of bakeries in Dubai (incidentally, she's the 'Gail' behind Gail's Bakery in London).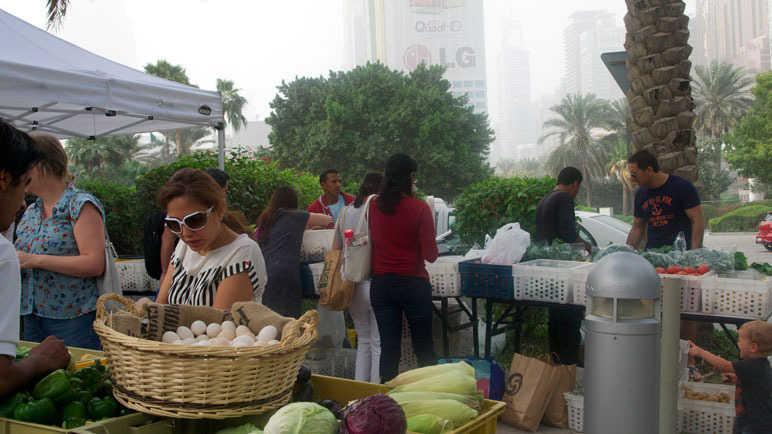 What started as a private venture has now become a thriving community event: every Friday, true foodies flock to buy fruit and veg that has been grown just outside the city, rather than flown in. Cucumbers, lettuce and herbs are on sale and you can also get your sticky fingers on some of the world's most expensive honey – made in Yemen, Balqees honey is incredibly smooth and mellow. It's worth going just for the free tasters. Yum.
3. THE SPICE MARKET

Throw yourself into the heady scents of the spice market to check out these essentials:
Rose buds: scatter them on top of cakes, infuse them in gin, or cook fragrant rosebud chicken.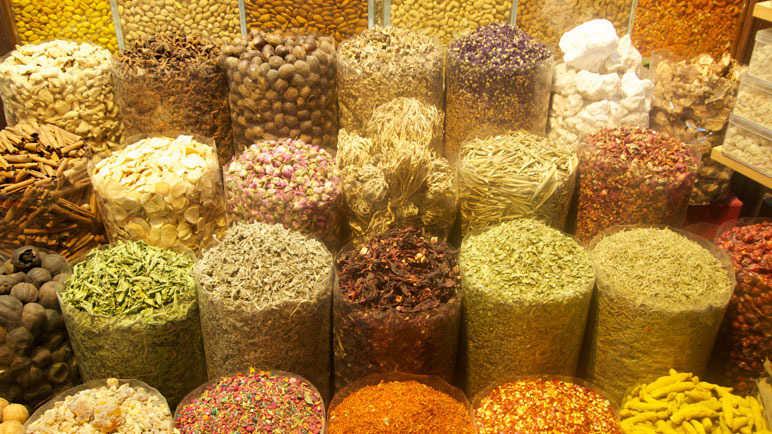 Sumac and za'atar: you can get these in the UK, but it's somehow more satisfying to bring spices back from abroad, isn't it? Sumac is delicious sprinkled on eggs or with fish. Za'atar is both a mix of herbs (thyme, sesame, oregano, marjoram) and a plant itself. You'll want the za'atar mix to cook up za'atar spiced bread and impress your friends when you get home.
Saffron: don't get ripped off. Just a small box of 0.4g saffron can cost around a fiver in the UK, but gem quality saffron (the good stuff) is only 10 dirum (£2) per gram if you barter hard in the spice souk. Sargol, the saffron tip, or gem negin saffron are both good to look out for, as negin is thicker and longer than standard saffron strands.
If you're unsure of quality, ask to drop the saffron in some warm water (any reputable seller will be flattered, not offended): real saffron threads turn the water a gorgeous yellow and yet retain their flame red colour, but dyed threads will seep and lose their colour entirely.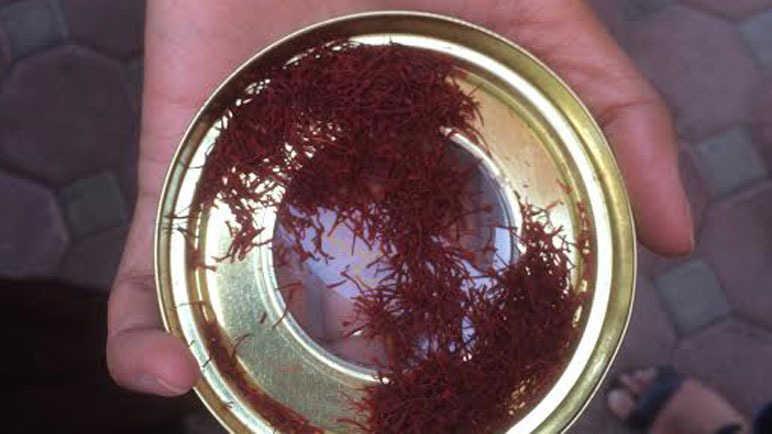 About the author