Food
7 things you didn't know about the Queen
In honour of Her Majesty's 90th birthday, we thought we'd reveal some surprising facts about her. Plus, some of our favourite celebrities and chefs tell us what they would do if they were the Queen for a day – if only – sigh...
• She has owned more than 30 corgis in her lifetime – but at the moment she has just two, Willow and Holly.
• Every day, apart from Christmas Day, no matter where she is in the world, the Queen goes through her red boxes. They contain paperwork from government ministers and Commonwealth representatives.
• She speaks fluent French.
• Her handbags are made by luxury goods firm Launer. Inside are reading glasses, mints, sweeteners, a handkerchief and a Clarins lipstick.
• She owns all the swans in the country and all the whales, dolphins and sturgeons in UK waters.
• She loves chocolate, and always gives it up for Lent.
• Having served in the army during the war, she knows how to change a tyre and replace a spark plug.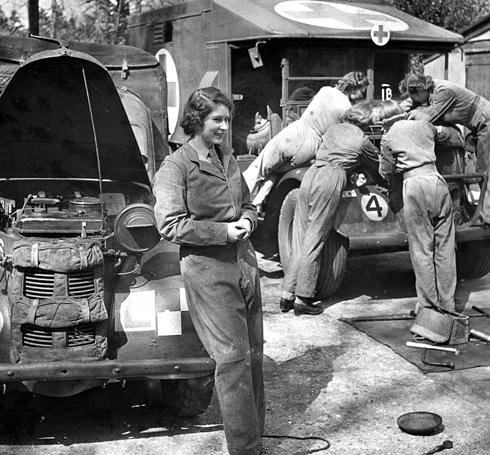 If I were queen for a day...
Melissa and Jasmine Hemsley, food writers:
'We'd give everyone access to meals with plenty of fresh vegetables and plant a tree for each person. Schools would offer cooking classes and adults would work four-hour days. There would be fewer cars, more walking and meditating, and big street parties at weekends where everyone cooks together!'
Frances Quinn, Great British Bake Off winner:
'I'd breakfast like a queen morning till night – as, unlike in the US, the UK isn't as open to serving breakfast past 12. Why shouldn't scrambled eggs or porridge (my fave!) be enjoyed in the afternoon?'
Jenny Eclair, author of novel Moving:
'I'd put my royal legs up and watch the latest series of Happy Valley on my massive royal telly and then I'd give James Norton a knighthood just so I could touch his shoulder. I would then have scrambled eggs and smoked salmon in bed with a glass of Chardonnay.'
Sabrina Ghayour, chef/author:
'As you can't change the world in a day, I'd throw a big party for friends and loved ones at the palace with the best food, music and dancing. But not before I'd jumped on a scooter and ridden down every single corridor of the palace!'
Gaby Roslin, host of Channel 5's The Saturday Show:
'I'd make sure everyone struggling in the UK had all their bills paid for a year. I'd help abolish poverty, and for all those people who were just about getting by, I'd help them, too.'
Jenni Falconer, Heart FM DJ:
'I'd get together with my daughter, girlfriends and mum and we'd all try on the royal jewellery collection before cracking open the bubbly, eating pizza and watching chick flicks.'
For showstopping regal bakes don't forget to check out our May issue, in store now!
About the author