Food
The ultimate roast dinner guide
by Hannah Sherwood
Autumn's here and it's Roast Dinner Week, which means we can't get the thought of a proper Sunday lunch out of our heads! So here, the Sainsbury's magazine team share their top tips for a rocking roast and point you in the right direction for a good one to eat out when you're feeling too lazy to cook...
Lisa, digital content editor
Best roast out?
You can't beat Tom Kerridge's Hand and Flowers in Marlow (thehandandflowers.co.uk) – and it's not as expensive as you might think. I also love the Riverford near Totnes (riverford.co.uk/restaurant) for a roast. They serve you family style on long tables. And you get seconds.
Top tip?
I swear by this recipe for extra-crunchy roast potatoes!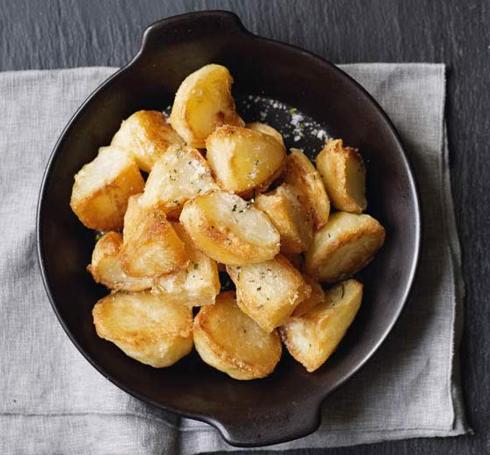 Ailsa, food intern
Best roast out?
It's a tie between Berners Tavern (bernerstavern.com) and Hawksmoor (thehawksmoor.com). Berners Tavern because their beef is fantastic, the Yorkshire pudding is huge, each individual component is fantastic and you get your own dish of cauliflower cheese and jug of gravy – brilliant if you're greedy and hate sharing like me. Hawksmoor because the food is the size of my face for £20. I've only ever finished the entire plate once! Their beef is absolutely amazing and I'd love to take a bath in the gravy.
Top tip?
It's super easy to make glazed carrots and they taste much better than roasting (in my opinion). Put the carrots in a wide saucepan with just enough water to cover them, add some pepper, salt and butter and any other flavourings – I usually use a few sprigs of fresh thyme. Bring to the boil and reduce, stirring occasionally so they are evenly cooked. When the water is almost evaporated, turn the heat down a bit and keep an eye on them. Cook down until all the liquid is gone. They should be gently browned and tender.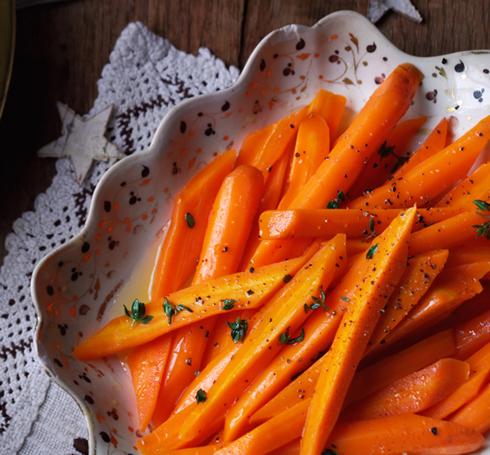 Sarah, digital content and social media editor
Top tip?
I'm from Somerset, so it would be rude not to add a good glug of scrumpy cider to gravy to make it fruity and delicious. Pour in a hearty slug before your stock. If you're roasting your carrots, add a little bit of honey shortly before bringing them out of the oven for that sweet hit.
Georgie, marketing manager
Top tip?
Shake the potatoes in the saucepan before tipping into hot oil to make them extra crunchy on the outside and extra fluffy on the inside.
Leah, food director
Best roast out?
The Chequers pub in Bath (thechequersbath.com) is unbeatable for a Sunday roast. Go for the Wiltshire beef sirloin – it is served perfectly on the cusp between medium and rare, with the crunchiest potatoes, and with wonderful, locally sourced vegetables. Best washed down with a pint of Bath Ale, of course!
Top tip?
If your gravy is lacking that umami oomph, add half a teaspoon of Marmite – honestly, it really works!
Helena, editor-in-chief
Top tip?
I always use a roasting bag for my chicken. It's a trick I learned from my mum. Pop the chicken in the bag with some seasoning and 1 tablespoon of flour. Snip off the corner to allow steam to escape. Put it on a plate in the microwave (yes!) on full power for 10-15 minutes depending on the size of your chicken. Then pop it in the oven for 1 hour. Allow it to rest for 10 minutes then pour the floury juices from the bag into a pan through the snipped corner and make that into gravy. It gives you the juiciest, most succulent chicken, I promise.
Michelle, deputy editor
Best roast out?
My local, The Old Dairy on Crouch Hill (theolddairyn4.co.uk), does a damn fine roast – and the best Bloody (or virgin) Mary to go with it.
Top tip?
For the best roasties – parboil the potatoes, drain then rough up the edges by shaking them like billy-oh in a pan with the lid on. And always cook in goose fat...
Carolyn, acting art editor
Best roast out?
The Dog & Fox in Wimbledon Village (dogandfoxwimbledon.co.uk) does a superb veggie roast on Sundays, complete with enormous Yorkshire puddings and veggie gravy. The best I've found yet!
Emma, assistant food editor
Top tip?
For the lightest possible Yorkshire puds, whip an extra egg white to stiff peaks and fold it through the batter just before pouring into the baking dish/tin – it's a tip I picked from Gary Rhodes (remember him?) on one of his TV shows in the 1990s and my mum and I have sworn by it ever since.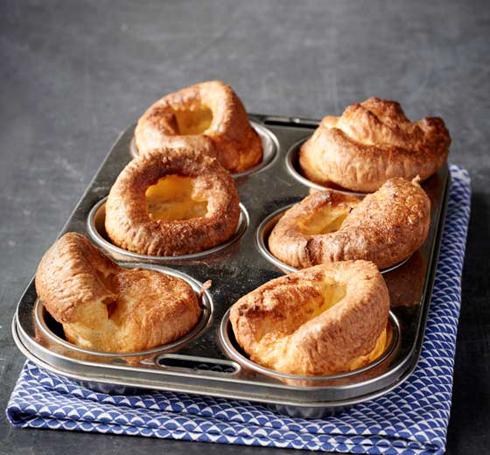 Check out all our roast recipes HERE!
Don`t miss

---