Food
Taking Orders: The Meat Up at Butlers Wharf Chop House
by Liz Stansfield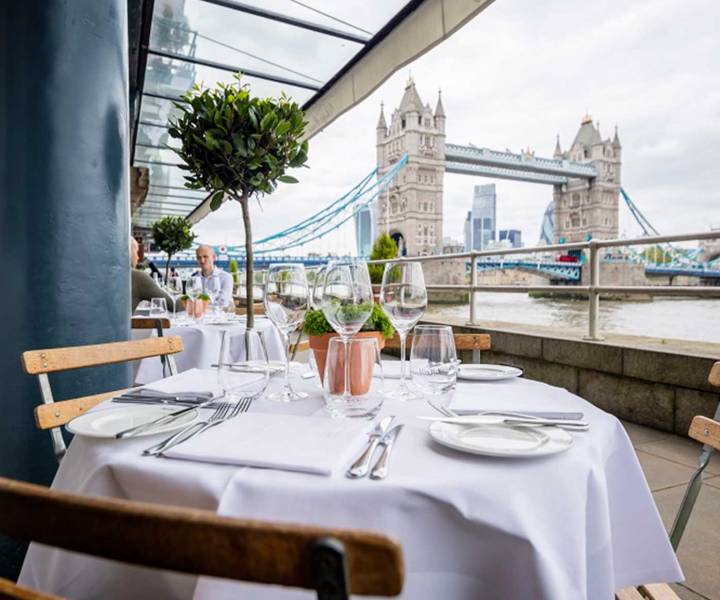 Outside seating at Butlers Wharf with a dreamy view of Tower Bridge
London's Butlers Wharf Chop House has launched The Meat Up – a four-course feast for carnivores...
Where is it?
Right on the river with a cracking view of Tower Bridge, tucked behind the cobbled streets of Shad Thames.
What's all the fuss about?
The Chop House has long served hungry city workers and enthusiastic tourists with its extensive menu and Sunday roasts, but its new Meat Up menu, with a nod to nose-to-tail dining, features four courses of meat feasting (yes, even the pudding).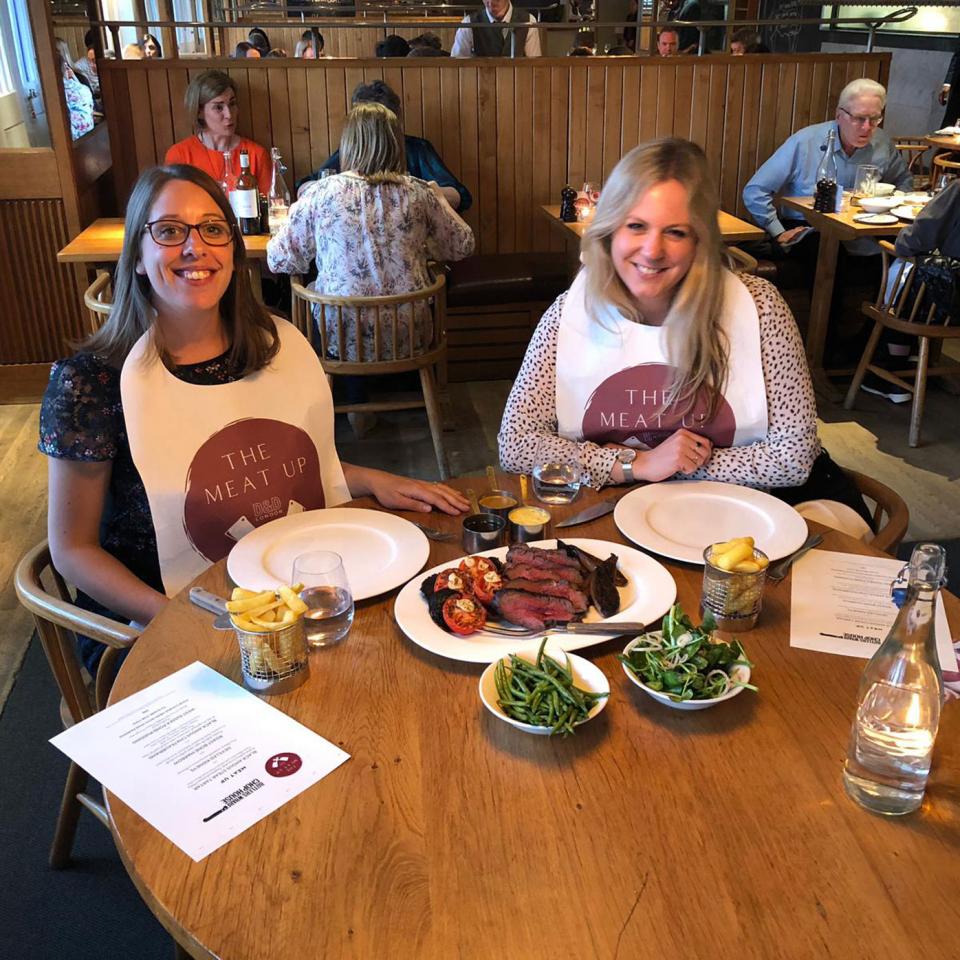 Liz and Hannah get ready to eat!
What's the place like?
With huge windows overlooking Tower Bridge, this place feels special right from the outside. Tables are well spaced throughout the restaurant, which is split into sections with attentive service for each area. If you can, try for a table outside on a summer evening – the impressive river view matches the fabulous food.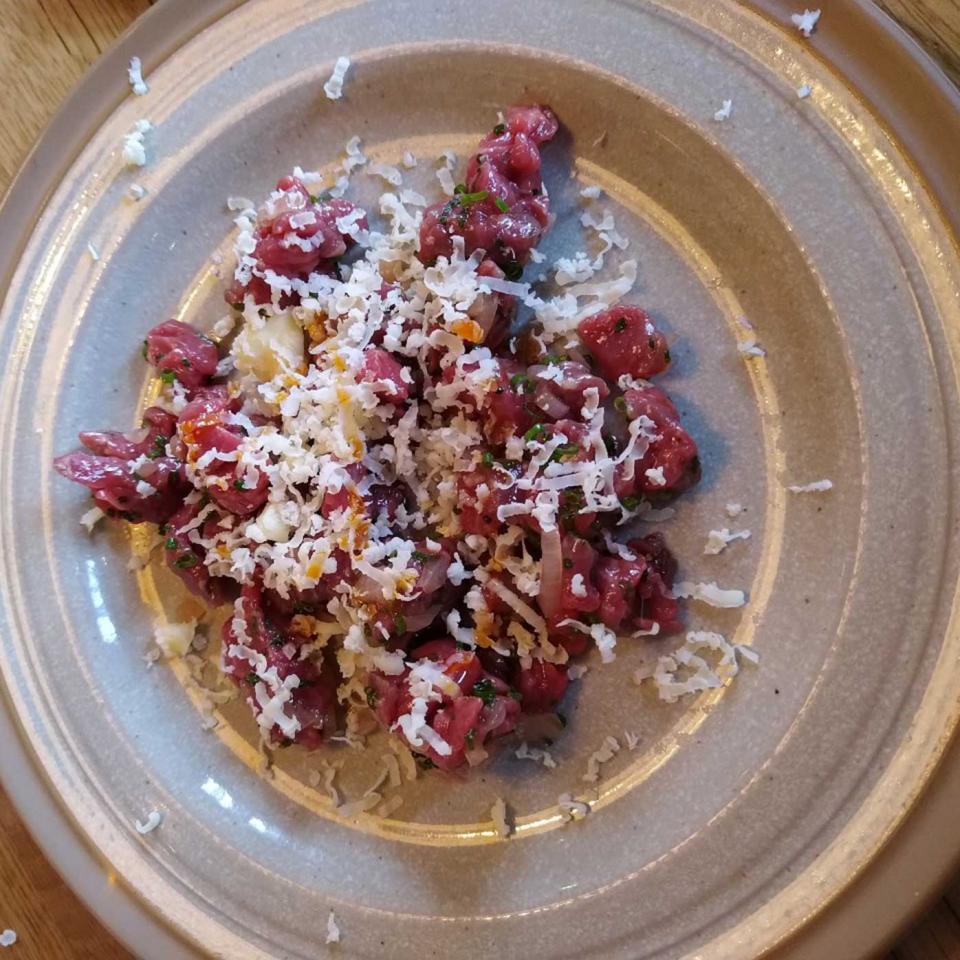 Steak tartare with smoked cheese - delicious
What did we eat and drink?
First up was my favourite course of the evening, steak tartare… but not as you know it. The Wharf's twist of serving the dish with pickled shallots, horseradish and Applewood cheese makes it seriously special. The cheese addition works brilliantly, and I'm not sure I'll taste a dish quite like it again.
Next up we're presented with devilled kidneys on skewers with a fino sherry sauce, and roast bone marrow ready to be spread onto toast. This menu isn't for the faint-hearted, and scraping the bone marrow out is certainly an acquired taste, but for those who love their meat, this round really celebrates what the Meat Up is all about. The star of the show is undoubtedly the main course – black Angus chateaubriand, a 42-day dry-aged beef, served with pole beans, chunky beef-fat chips and three sauces – port gravy, retro Diane sauce and béarnaise. It's brought to the table with plenty of 'ooos' and 'aahhhs!' from other diners.
Pudding is a West Sussex pond pudding to share, made with, of course, suet pastry. Courses are served with a wine pairing, expertly picked for each 'round', as my enthusiastic guest put it. The whole experience costs £150 for two people.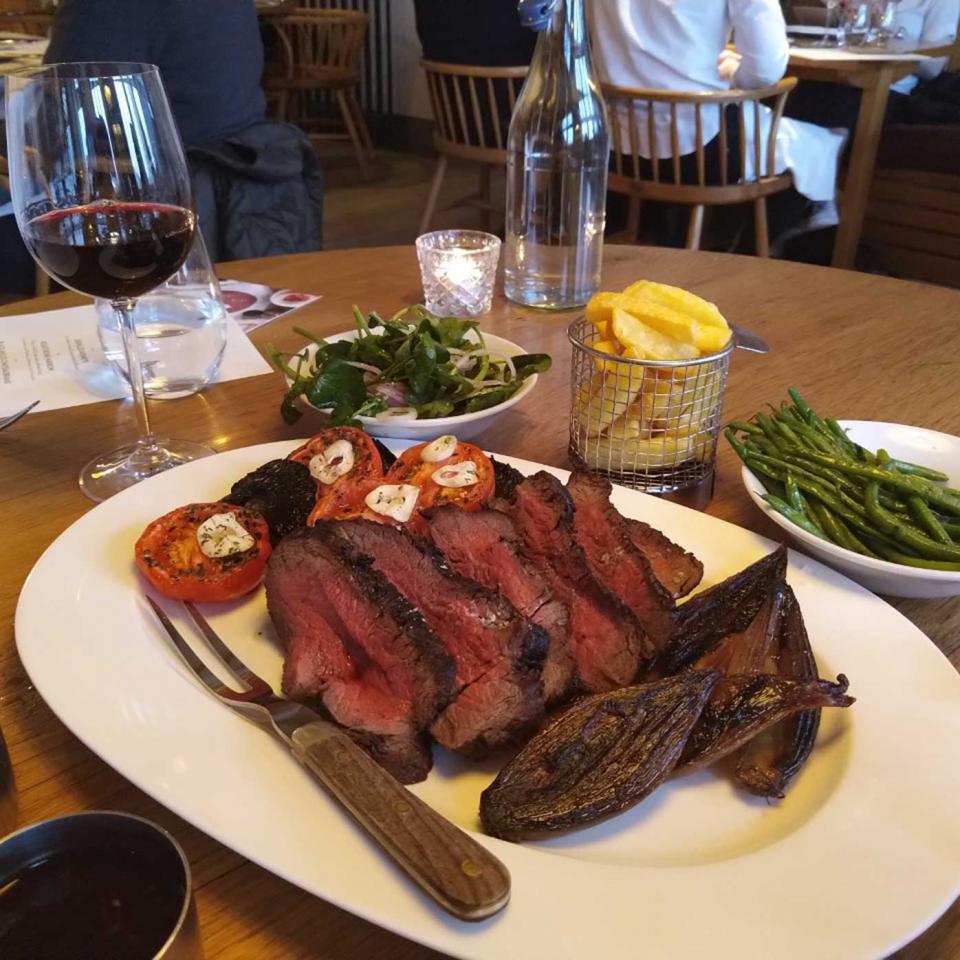 The main event - black Angus chateaubriand with all the trimmings
Your verdict?
The Meat Up is a true feast for carnivores (perhaps don't invite your veggie friends…). It makes for a truly memorable evening – and not only for the food itself. From the bibs you're provided with on arrival to the tableside preparation of the steak tartare and the in-depth knowledge of the chefs, this is one evening that ticks all the boxes.
Lasting memory?
That first course – I'm not sure I can bring myself to order steak tartare anywhere else!
Don`t miss

---