Food
The history girls! Meet the foodies obsessed with eras gone by
by Leah Hyslop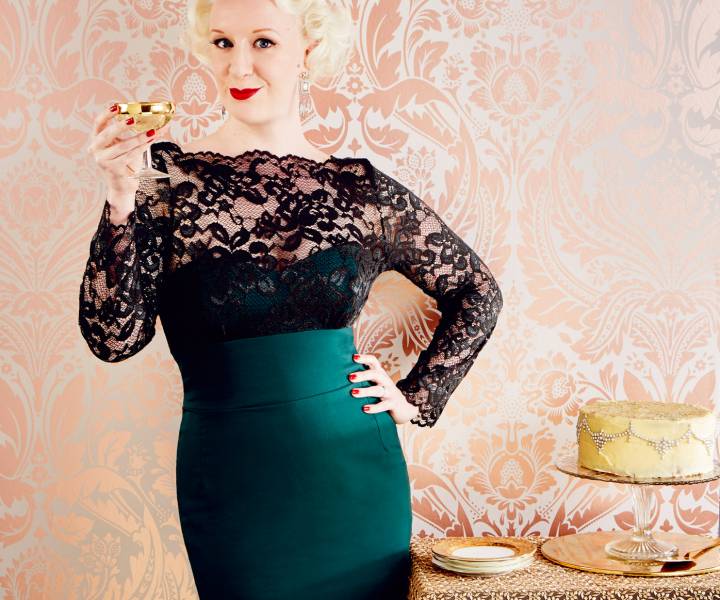 Image: Matt Monfredi
Step into our time machine and meet three women who eat, live and breathe eras gone by...
Dr Annie Gray, 38, is a food historian. She gives lectures, appears on television and radio and has published her first book, The Greedy Queen (Profile Books, £16.99), about the eating habits of Queen Victoria.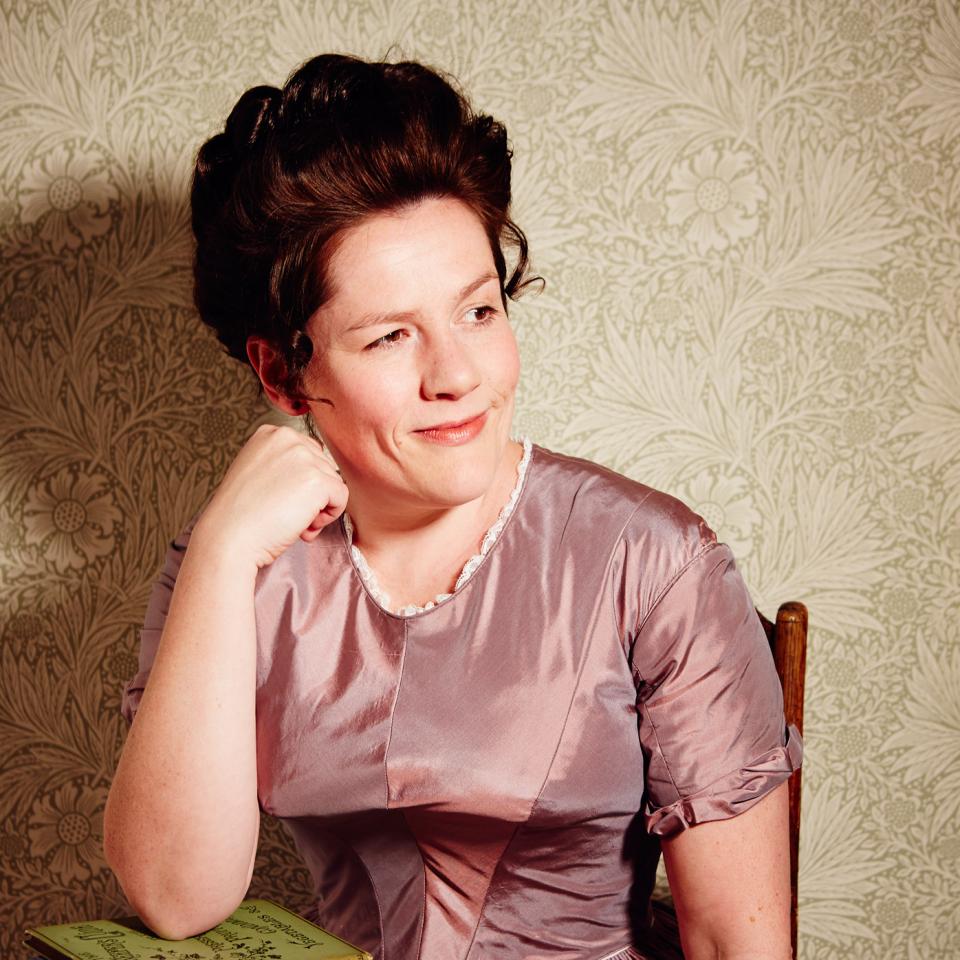 Image: Matt Monfredi
'I never intended to go into food history. I studied history at Oxford, and I'd always been a keen cook. When I realised I could put the two together, it changed everything.
'Food is a great way of looking at history – it tells us so much about people. When
I put an Edwardian-style roasted hare in front of people, arranged to look like it's still alive, they tend to go 'Eurgh!' – but it's the start of a journey. From there, we can talk about class, or what life was like for women, or the development of towns. If I can get one person to think, 'I never knew that about the past', I'm doing my job.
'My favourite period is probably the Georgian era, because the food was so exciting, but I really enjoyed researching Queen Victoria for my book. She had a very complex relationship with food, going from an underweight teenager to obese.
'Being a cook used to be dangerous – fire was the second-biggest killer of women for most of modern history, often because they accidentally set those big skirts alight. It was a really physical job. When I presented the BBC show Victorian Bakers, one of the bakers cried. You don't realise how awful the Victorian era was until you see a man crying into his bread. That's why I encourage people to use modern equipment when making old recipes. I don't want these recipes to die, so they need to be accessible.
'I often cook historic recipes for dinner – perhaps lettuce soup, or a Victorian sausage and chestnut stew.'
Don't miss Annie's garden pea soup.
Lulu Gwynne, 38, is the owner of Betty Blythe, a vintage tearoom in London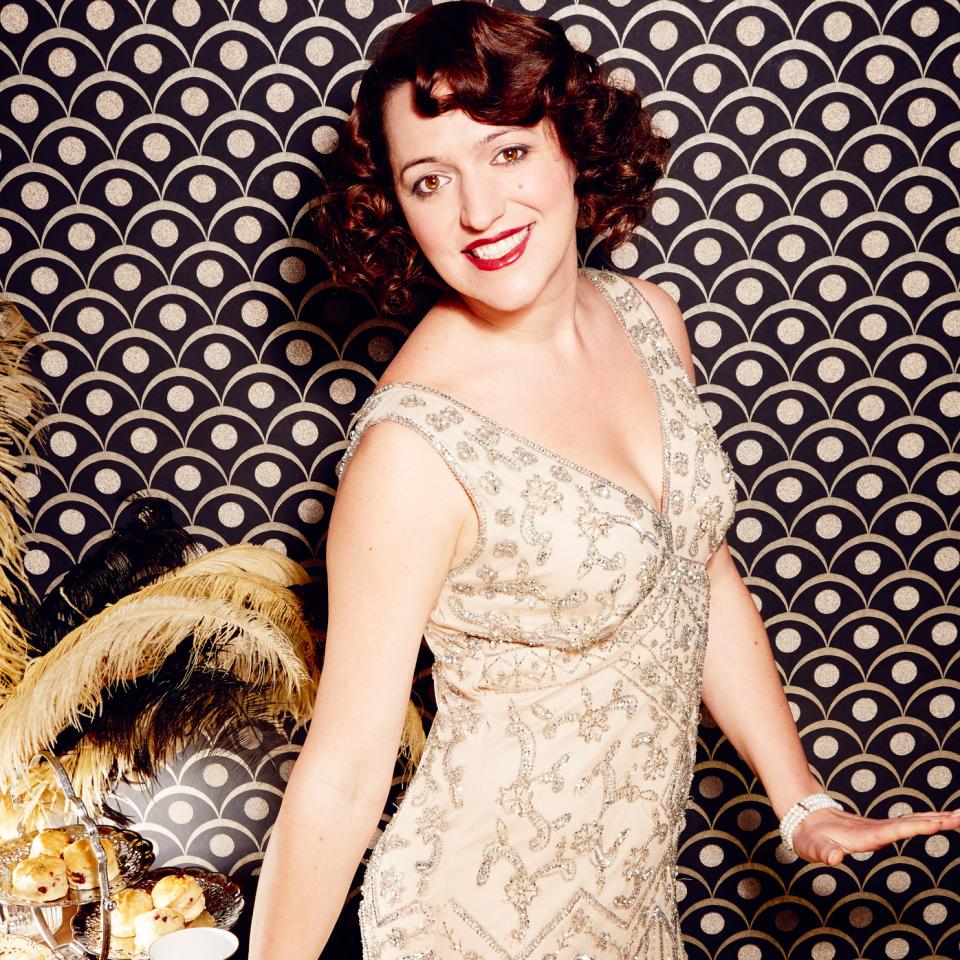 Image: Matt Monfredi
'My tearoom is named after a voluptuous 1920s movie star called Betty Blythe, and the walls are covered with portraits of her. I like to think her spirit is looking after us.
'I first fell in love with the 1920s as a teenager. Hereford, where I grew up, was filled with amazing charity shops, and my friends and I used to wander around
in the most outrageous outfits – fur coats, vintage underwear, the works! There is something so arresting about women from that period in their flapper dresses and their pearls. They're gorgeous, yet edgy.
'When I opened my tearoom, I knew I wanted it to have that 1920s spirit. There are dressing up boxes so our guests can adorn themselves with hats and gloves before tucking into a retro afternoon tea – scones, cakes and sandwiches galore, all served on vintage china. There are a lot of food fads out there – at the moment, everyone seems to be obsessed with being healthy – but thankfully, tea and cake never really goes out fashion.
'I see the tearoom as an escape from the modern world. I love seeing guests put down their phones and really connect with each other. My favourite days are when we host little girls' tea parties. I teach them all about the etiquette of afternoon tea: how to use
the cutlery and pour the tea and say, "How do you do?" I just adore manners, it's what makes us British.
'I still like to wear 1920s clothes, and all my waitresses dress up too. When people see me behind the counter, they often ask, "Are you an actress?!" It's very funny – and really, Betty Blythe is my stage.'
Don't miss Lulu's mini cherry scones.
'I've had a lifelong love affair with the golden age of Hollywood – the 1950s. My parents were really into old films, so I grew up watching Marilyn Monroe and Audrey Hepburn. I thought these glamorous creatures were what adult women looked like, so I got a bit of a shock when I grew up!
'I never intended to work in food, at first I did a film degree. But I loved to bake; we had student parties full of terrible alcohol but wonderful homemade treats. When I moved to London I did desk jobs, but went to baking classes at night and got addicted. I made my first wedding cake just over 10 years ago and set up my company in 2009.
'My love of vintage influences my baking. I like my cakes to look old-fashioned and glamorous. I often base cakes on a particular actress or even a costume. My book Burlesque Baking (Ryland Peters & Small, £9.99) was inspired by the glamorous outfits of burlesque dancers.
'I love to dress in a retro way, too. There's been an explosion of interest in retro clothes recently, so there are lots of companies that sell new dresses made in vintage styles. They're good because unless you're living on rations, actual vintage dresses won't fit! And they're so fragile – I've ruined many a dress after a night of dancing. I can wear the new versions while baking and then throw them in the washing machine.
'My love of the 1950s even spills over into my home – I've just had my new kitchen fitted, and it's all red quartz surfaces that glitter, a red oven and cream cupboards. I can't think of anything more beautiful.'
Don't miss Charlotte's glitzy white chocolate cake.
Don`t miss

---