Food
The coolest way to serve up Christmas treats
Move aside boring plates and slates. This year everything is being served in glasses! Kilner jars are jumping off the shelves and wine glasses are being used more for serving chocolate mousse or 'deconstructed Eton mess' than for wine itself. We went to a workshop hosted by Friends of Glass to see their serving suggestions so we can all look really on trend at our Christmas dinner parties!
Individual Kilner jar pies
TV presenter Cherry Healey showed us how to make and serve really easy individual pies in Kilner jars. They just layered ham hock (hello leftovers), then a layer of peas and cooked potato, then pour over béchamel sauce and top with a circle of pastry. You can put the whole jar in the oven but make sure you remove the rubber band first!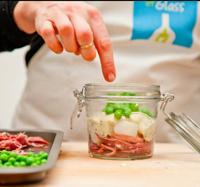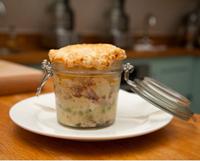 Cointreau clementines in a jar
These make really pretty individual desserts – we ate them served with vanilla Chantilly cream.
We made these by melting 300g granulated sugar in 100ml water until the sugar had dissolved. We brought it to the boil then stirring, simmered for around 10 minutes until it had turned a nice amber/caramel colour. We then took it off the heat, and cooled by putting the base of the pan in cold water to stop it cooking any more.
In a separate pan we then mixed 100ml of cold water, 100ml brandy and shredded peel from 6 of the clementines and simmered for around 30 minutes. Then we added the clementines (6 at a time), and cooked for two minutes before transfering to a serving bowl.
Then we poured the syrup over the clementine mixture, added a split vanilla pod and left to cool and chill. (Overnight is best). Then we served them in pretty jars decorated with Christmas ribbon and added a dollop of Chantilly cream.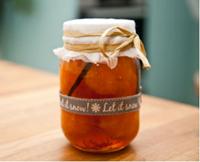 Homemade hot chocolate prezzies (picture at top)
If you want to make something personal (and inexpensive) for friends, buy a tub of nice cocoa and a big bunch of delicious hot chocolate toppings like marshmallows, buttons and mini fudge.
Put two tablespoons of cocoa in the bottom of each jar then top up with your hot chocolate toppings. Decorate your jars with gift tags, ribbons and candy canes! (It's much quicker than making your own jam!) To add a grown up feel you could even tie a mini bottle of brandy to the jar too...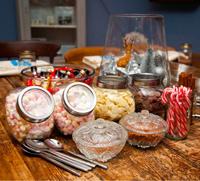 Don't throw your bottles and jars away!
Any empty glass bottles or jars (there's sure to be a fair few around Christmas) make fantastic Christmas decorations. Simply fill them with pinecones, glitter, tinsel, baubles, fairy lights or candles – perfect for New Year's Eve parties!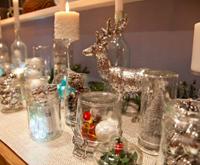 A few more ideas from our website...
Check out our Kilner trifles - and 6 second video!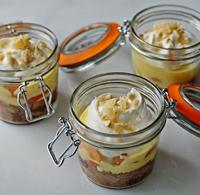 Chocolate mousse in glass mugs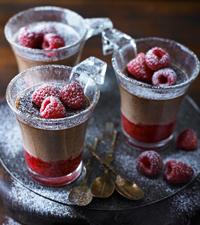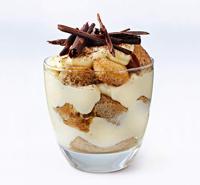 About the author