Food
The Cake Hotel by Tate and Lyle
by Sarah Randell
Our cookery team have eaten their fair share of cakes over the past few years but last week we discovered something new – a 'cake hotel', created by Tate & Lyle. At a Soho hotel, for one night only, there were eight tasting rooms including a Mayan fudge temple. We saw macaroon walls, meringue rugs, edible books and cushions, and a bath filled with caramel popcorn, created by Lorna Wing. Heaven.
Here's Lorna's caramel popcorn recipe – why not give it a try this bank holiday Monday?
Sweet or savoury – what's your favourite popcorn flavour? Tell us in the comments box below.
Check out our pics...
The meringue rug...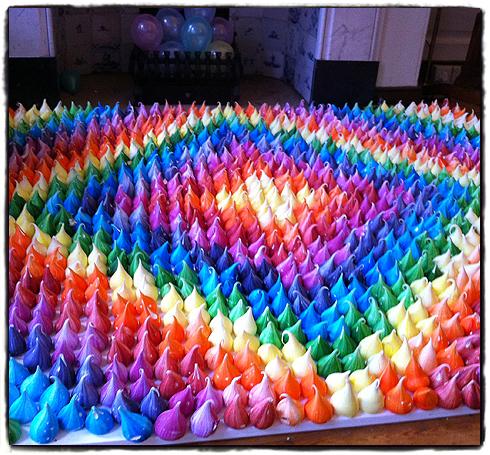 Bath filled with popcorn...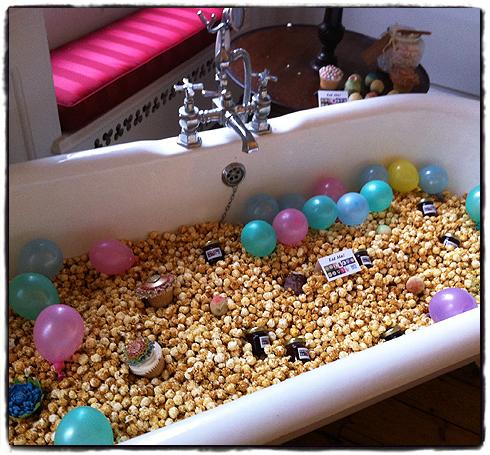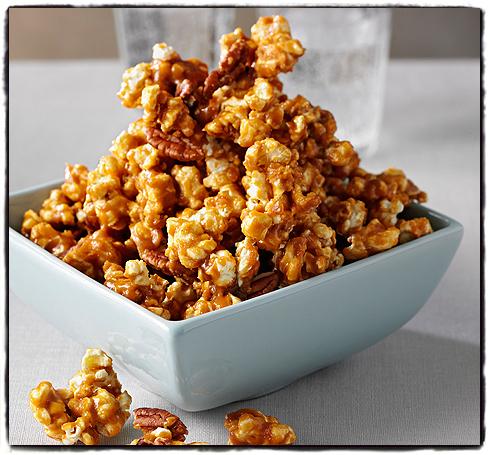 Ingredients
1 x 110g bag microwave sweet or butter popcorn
185g unsalted butter
400g light brown soft cane sugar
1 x 100g pack pecans, broken in half lengthways
Method
Microwave the popcorn according to pack instructions, discard any unpopped kernels, then transfer to a heatproof bowl.
Combine the butter and sugar in a medium-sized nonstick pan over a low heat. Stir continuously for 5 minutes or until the sugar has dissolved.
Bring to the boil and cook for 6-7 minutes, without stirring, until a rich, golden caramel. Drop a small spoonful into ice-cold water – if it firms up rapidly, it's ready.
Stir in the pecans, then carefully pour the caramel over the popcorn and, using two spoons, very quickly stir everything together before the caramel cools and sets.
Tip out on to two baking trays lined with nonstick baking paper and leave to cool and harden. Break up into small clusters and serve in bowls.
Tip
If you're making the popcorn in advance, store in an airtight container.
Don`t miss

---