Food
The alpine trend - tartiflette Tuesdays
The alpine trend is taking over London with scores of new menus promising fondue, raclette, tartiflette and all forms of melted cheese appearing left, right and centre. Obviously we said, 'oui, s'il vous plait' when we were invited to Tartiflette Tuesdays at Augustine Kitchen, Battersea in south London.
Augustine Kitchen
Our ski-holiday envy was nearing fever pitch even before we sat down to chef proprieteur of Augustine Kitchen Franck Raymond's alpine classic tartiflette. And although it unfortunately didn't come with a side order of snow, our numb fingers and rosy cheeks from the brisk walk across Battersea Bridge left us feeling almost as if we had just shooped in from the mountainside.
The friendly staff ushered us into a calm and stylish dining area, avec authentic French accents, sans authentic alpine gingham. Our very hungry post-imaginary-ski tummies happened to notice that the frites looked especially good, and we overheard a fellow diner exclaim that the dauphinoise was delicious. But we decided to leave plenty of room for the main event, and started with a traditional soupe à l'oignon.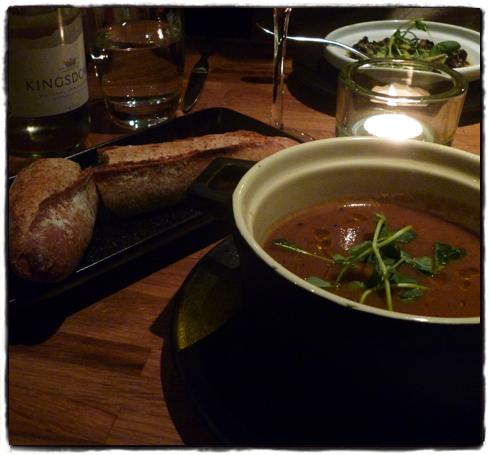 History of tartiflette
We were surprised to learn that tartiflette isn't actually a traditional Haute-Savoie meal, and has only been knocking around since the 1970s. Franck tells us the recipe was devised as a way to get rid of all the Reblochon – the distinctive (and very stinky) soft rind cheese that is produced from the milk of one particular region – but has become a firm favourite ever since. And with a delightful cheese to potato ratio (we reckon Franck's was about 60:40) and some tasty lardons thrown into the mix, we were not the least bit surprised.
Hailing from Haute-Savoie himself, not only did Franck laugh at us when we asked if he was a good skier, but he was able to settle the age-old debate for us once and for all: it's only a tartiflette if it's made with Reblochon. Fortunately Reblochon is becoming more and more available in the UK, and it's easy to spot the good quality farm-produced kind as it has a nice green wax stamp on it.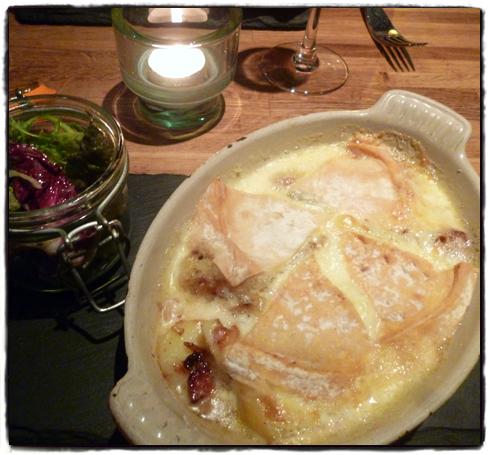 Dessert
Somehow we found space to squeeze in a magical melting mousse au chocolat avec caramel du beurre salé. The only problem with the evening was that I wasn't strapping myself back into a pair of skis to burn it straight off.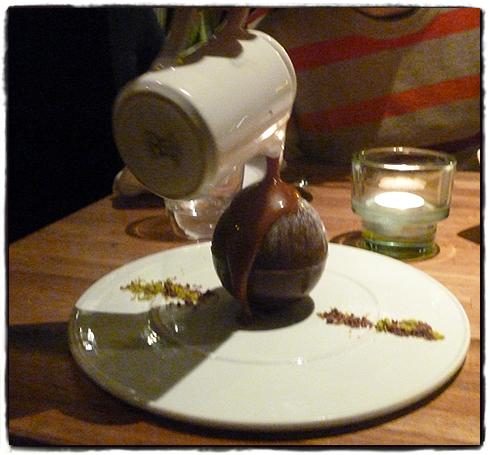 Tartiflette Tuesdays are running at Augustine Kitchen, 63 Battersea Bridge Road, until the end of March. £14.95 per person for tartiflette and house apéritif. @AugustineSW11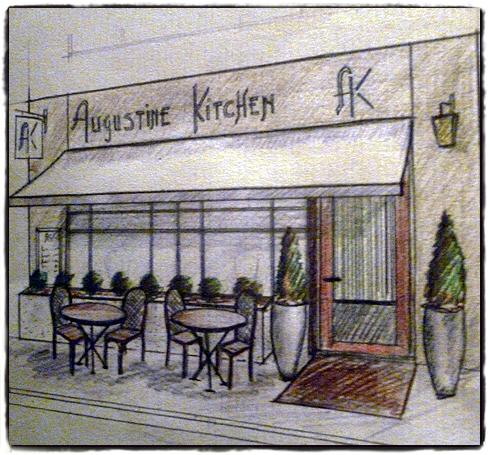 About the author