Food
Thali restaurants – What are they all about?
by Emma Franklin
What is Thali?
Thali, in south-west London, specialises in the cuisine of north India, which has plenty of spice. Its speciality is the eponymous thali – a platter of a range of dishes that together make a complete meal, including little nibbles, a selection of curries or tandoor dishes, rice, raita and breads.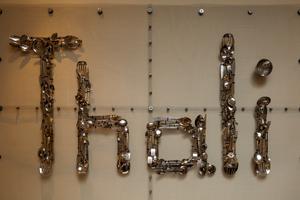 The Restaurant
Plates for one
In a restaurant scene that's increasingly obsessed with tapas, small bites and multi-course tasting menus, the thali's time has definitely come – especially as you can try lots of things without having to share.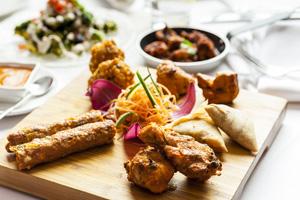 Spicy starters
The best dishes
Try the prawn balchao – whole tiger prawns in a spicy Goan masala sauce – and the chicken tikka makhani – a dish so rich and creamy it takes two to finish it. It's essentially what chicken tikka masala wants to be, should be, and so very rarely is. The palak chaat, a dish of spinach, sweetened yoghurt, mint and tamarind chutney that sounds so simple it could potentially be dull, is instead fantastically complex and delicious – one to convert any veggie-sceptics. All in all, this is a world away from the dull carpet-walled curry houses of yore.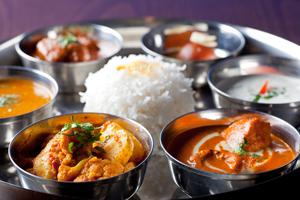 Mix and match
Thali, 166 Old Brompton Rd, London, SW5 0BA
Don`t miss

---