Food
Taking Orders: Tendril
by Helena Lang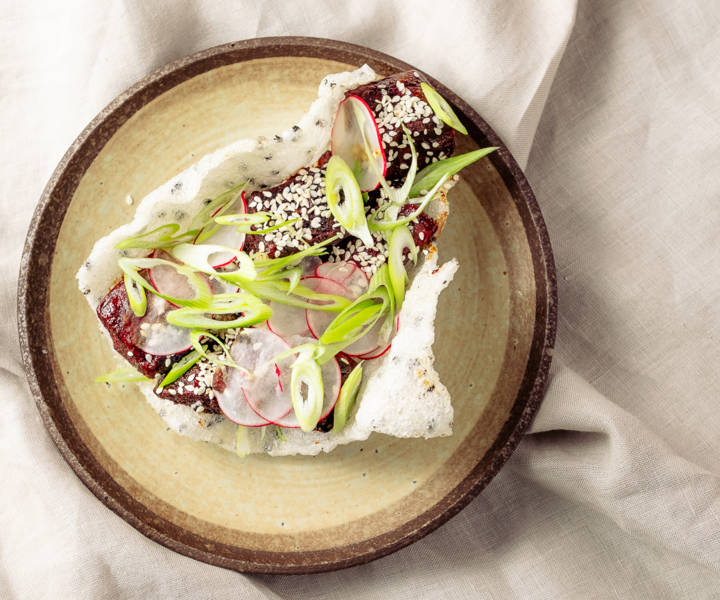 Image: Tendril's excellent vegetarian dishes
Looking for somewhere that serves excellent vegetarian food? Then Tendril is the spot for you. Head of content Helena Lang meets up with great friend Maureen, for gossip, news and jaw-dropping veggie delights
Where is it?
Tendril's new semi-permanent site is seconds from Oxford Circus tube station in Princes Street.
What's all the fuss about?
I've been a fan of chef Rishim Sachdeva since trying his – mostly vegan – food last year at Tendril's previous venue in Soho. His cooking elevates plant-based ingredients to heights seldom reached by other chefs and combines global flavours and a delicate touch.
What's the place like?
Smart but not serious and busy with dating couples and groups of friends.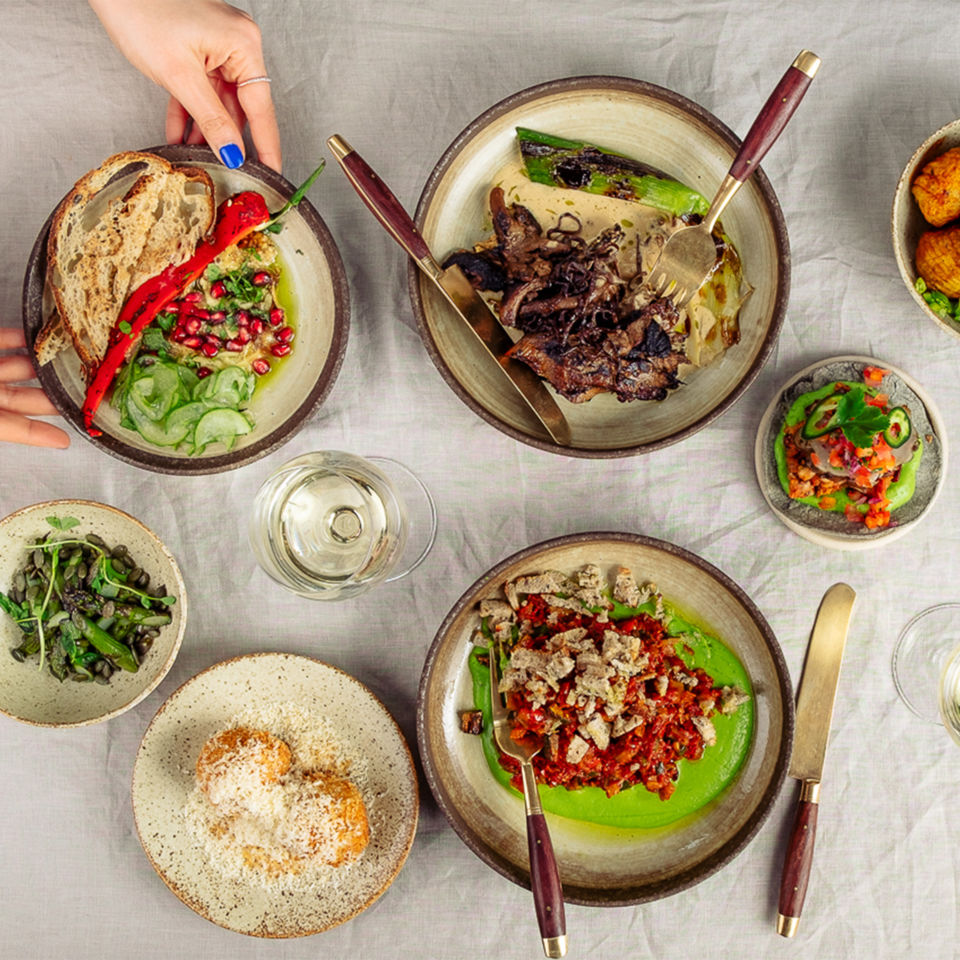 What did you eat and drink?
Rishim's 'discovery' menu is the perfect way to enjoy his best dishes, and at £39 per head is great value for this level of cooking and the central location.
The current menu kicks off with some nibbles – excellent sourdough, muhammara (a red pepper dip) and an aubergine dip with small slabs of vegan puff pastry. Next up is a large blue corn tostado smeared with a corn 'nduja sauce and scattered with smashed beans, chilli fennel and tapenade.
You then have two choices (or if there are two of you, you can choose one each and share) of either crispy polenta with charred courgette, peas and chilli, or a dollop of gooey baked brie with truffle mascarpone and honey on sourdough.
A salad of heirloom tomatoes with preserved lemon, basil and courgettes is a refreshing mid-course before the rich, savoury main of chipotle mushroom with crispy potato, watercress, peanuts and salsa verde.
All seriously filling and seriously good, but we just managed to squeeze in a portion of the 'dessert of the day': a you-would-never-know-it's-vegan tiramisu.
Your verdict?
A lovely place to meet for lunch – the midday discovery menu is a bargain £24pp – or dinner, and I promise you won't miss the meat!
Lasting memory?
A treat sent over from Rishim mid-meal – his new crispy beetroot bao with hoisin, ketchup and cucumber. A meal in itself, and a bargain quick lunch at £7.50.
Don`t miss

---