Food
Taste of London festival
If you're considering booking a table at one of the capital's finest restaurants, here's your chance to try before you buy.
Now in its 10th year, the Taste of London festival is running this weekend (20-23 June) in the beautiful setting of Regent's Park. We popped down at lunchtime today and toured the many rows of restaurant stands and demo theatres, picking up a few tasty nibbles along the way, before deciding what to invest our 'crowns' in (each crown is worth 50p). If you're anything like us, with a restaurant wish list as long as your arm, deciding what to eat will be pretty tricky!
What we loved...
If you like fish, Angler offers seafood sliders of Thai mackerel and shrimp; lobster and hollandaise; and fish finger and tartare sauce for 12 crowns. Check out the size of these beauties! (pictured above)
Le perron boulangerie – delicious rustic-baking goodies, and more than just a taster portion!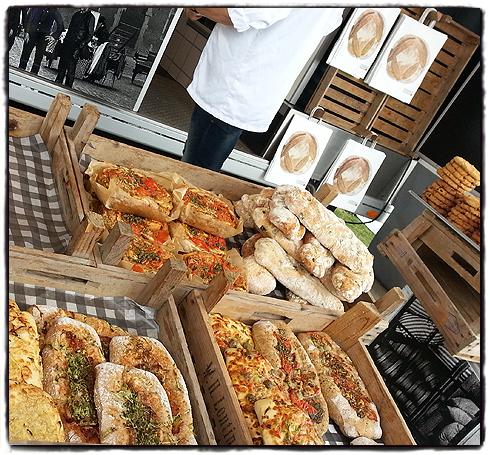 We've been fans of Pizza Pilgrims for a while now and love their thin-based traditional pizzas made from the back of their street-food van.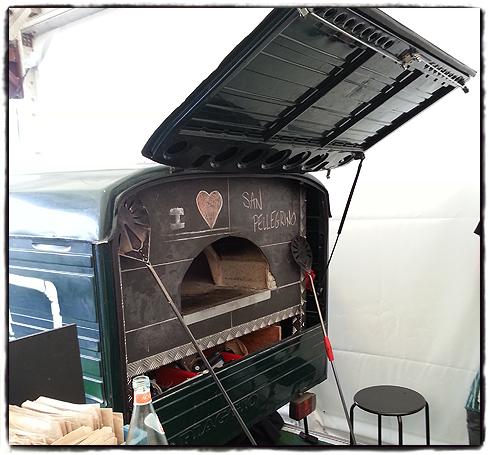 Theo Randall has been a favourite chef of the Sainsbury's magazine team for a number of years, so it's always nice to turn up to events and see his smiling face. We also got to try some delicious parmesan from his stall, Theo Randall at the InterContinental.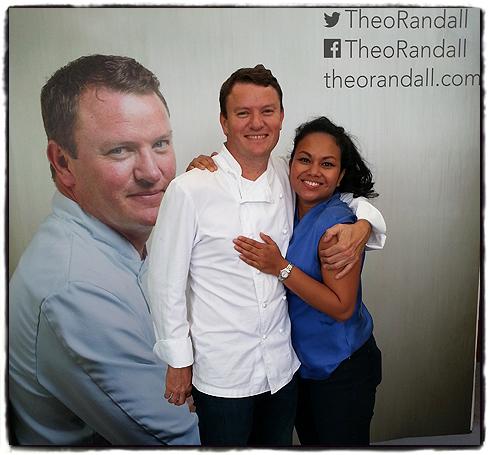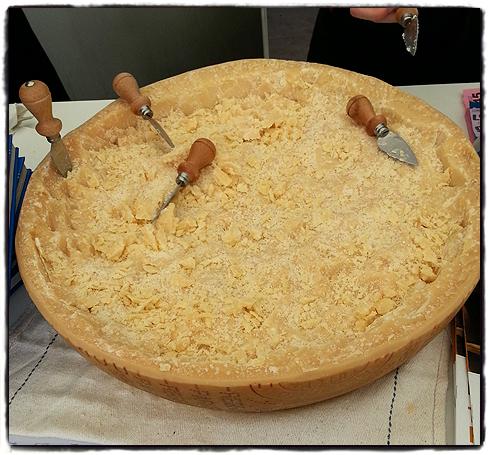 Sushi Samba is definitely hot right now, so go and taste what all the fuss is about.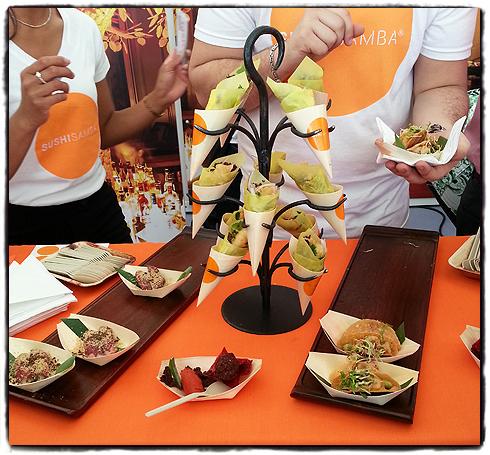 And the sweet stuff...
The marshmallowists –you definitely couldn't fit more than one in your mouth, so no playing fluffy bunnies. They come in quirky flavours like elderflower, blackcurrant, and mint and coconut.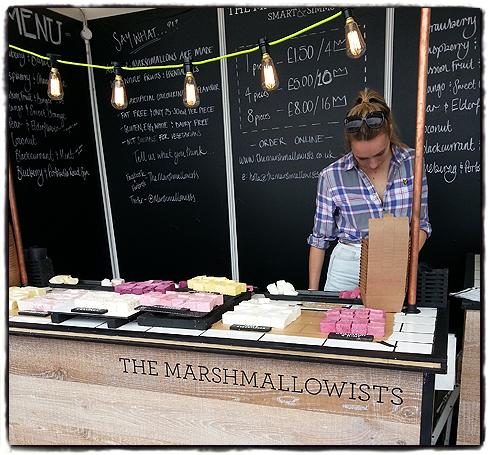 I have the world's sweetest tooth, so was drawn to Oliver's Bakery of Borough market. The architecture of this brownie tower was nearly as impressive as their gooeyness.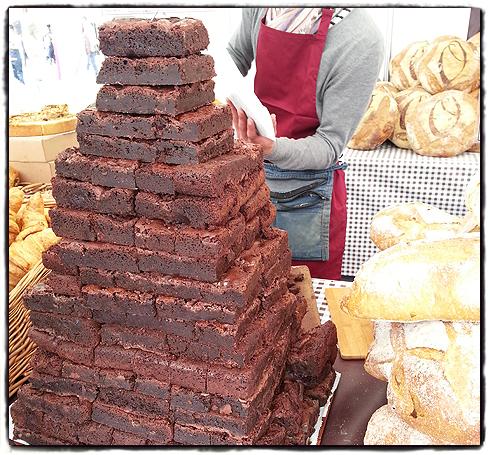 Watching the Lindt chocolatier decorating the chocolates is fascinating. PS, they were giving out Lindt balls for free...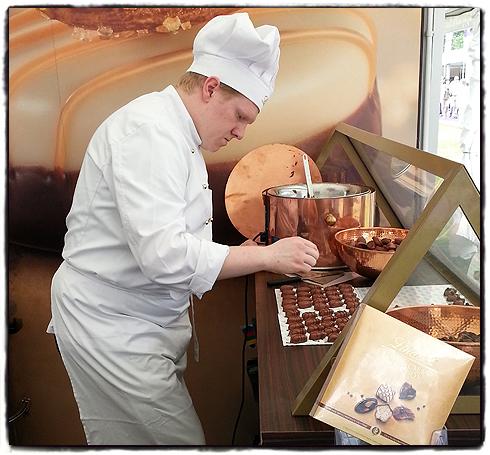 About the author