Food
Taking orders... VizEat
Last week I went to a stranger's house to eat dinner, with people I had never met, and had a blast! So, are you game enough to try the new social dining experience?
WHAT IS IT?
VizEat is a website where you can book to eat at amateur cooks' houses in a city of your choice. The idea is that you get a much more 'authentic' dining experience than eating out at a restaurant, much like a supper club. There are plenty of cuisines on offer in every city – in London you can book anything from Albanian to Spanish tapas to British afternoon tea.
HOW TO BOOK IT?
To book, you go to the VizEat website, type in your city of choice, and browse through the hosts and the food they're offering. You can book either on your own or as a group and each host will have a different number of people they can accommodate. Plus you can contact the host to ask information about the menu, location or food allergies.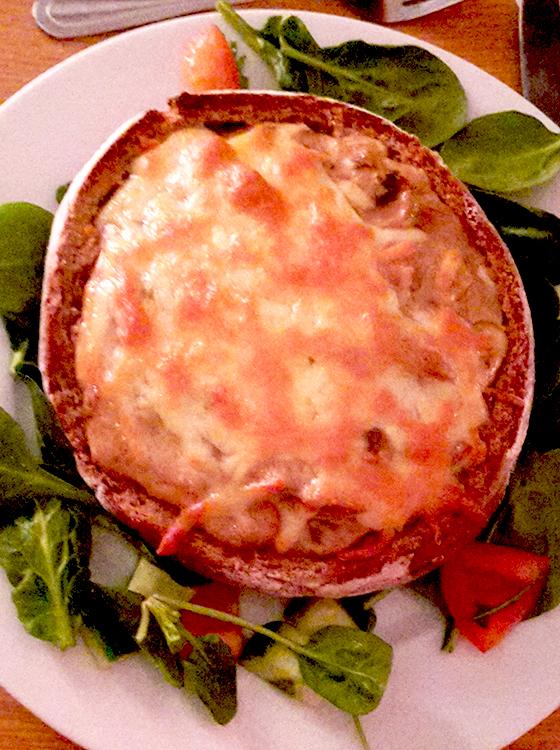 A bubbling cheesy starter...
WHERE IS IT?
It started in Paris, but has spread at a pace around Europe, including London, Berlin, Marseille and Rome, and it has now made its way across the pond to New York and even to New Delhi.
WHO WOULD LOVE IT?
Every host on VizEat is different, so you have to be up for embracing new food and dining styles. It's a great way of getting the inside scoop on a city and is perfect for meeting new people if you're travelling alone.
WHAT WE ATE
I went to south London to dine at Alla's. Originally from Latvia, she runs a couple of different-themed supper clubs, plus cookery classes. Her Eastern-European supper club featured three courses of very generous-sized portions, which is always a winner with me.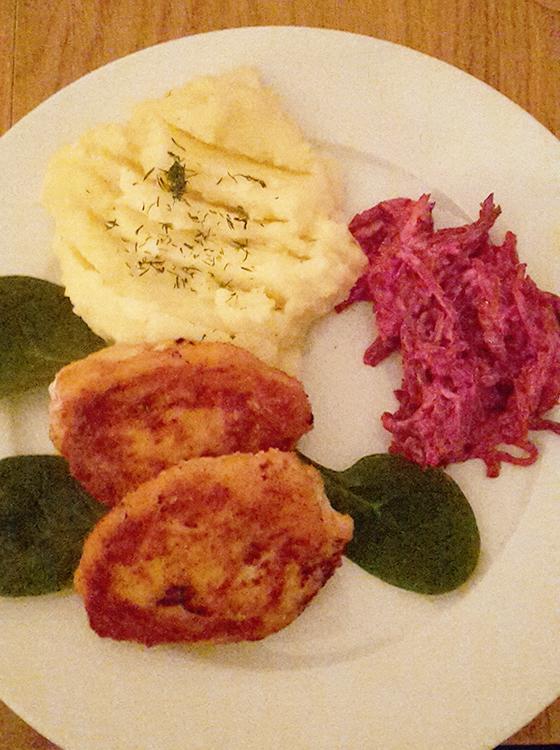 Chicken cutlets packed with flavour
To start we had a tower of tomato and aubergine layered with garlic yogurt and topped with cheese, followed by delicious chicken cutlets (flavoured with dill, cloves, sour cream and onions) served with mash and shredded beetroot. To round it all off we were treated to a Kiev cake (aka, the biggest dessert in the world) – a kind of sponge, meringue hybrid with nuts and caramel... mmm. I also took a large chunk home to enjoy the next day*.
*I ate it as soon as I got home.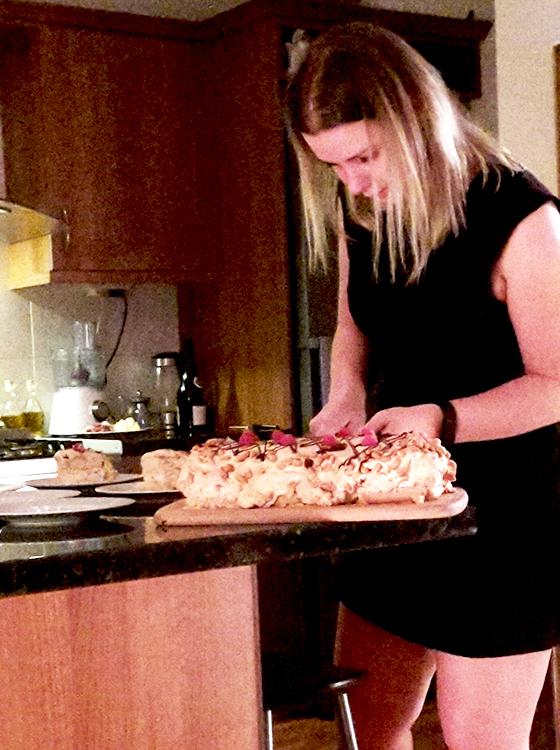 Kiev cake? We're sold.
Not only was the food a great introduction to Latvian food (something I would probably never eat in a restaurant), Alla was a wonderful host who explained each course and ate with us. Plus she has an amazing view over London.
The price for Alla's Eastern European experience is 39Euros (£31.50). BYOB. You can pay through the website once the host has accepted the booking request.
NEXT TIME WE WANT TO BOOK
I've been to Paris many times, but next time I'd definitely like to try a dining experience at a Parisian's home. Laurent's brie filled with figs sounds amazing...
About the author