Food
Taking orders - The Hive of Vyner Street
What is it?
A trendy restaurant doubling as a wine bar in East London. To match the wines on offer, The Hive is launching an aperitivo menu this month, full of feel-good food.
Meaning 'to open', aperitivo refers to the bottle of wine Italians would traditionally open and drink before dinner. Nowadays, it's all about gathering with friends for a drink, nibbles and a chat, like Spanish tapas or fika in Sweden. 'It's uncomplicated and relaxed,' says co-owner Marco who runs the restaurant with his partner, Ilaria. 'We wanted to make great wine the main focus and offer tasty little plates to go with it.'
During the early evening, the atmosphere is relaxed and intimate with low-hanging copper lights, poured concrete floors and floor-to-ceiling shelves filled with wine. It's a cool hang-out to meet friends and watch the many cyclists whiz by.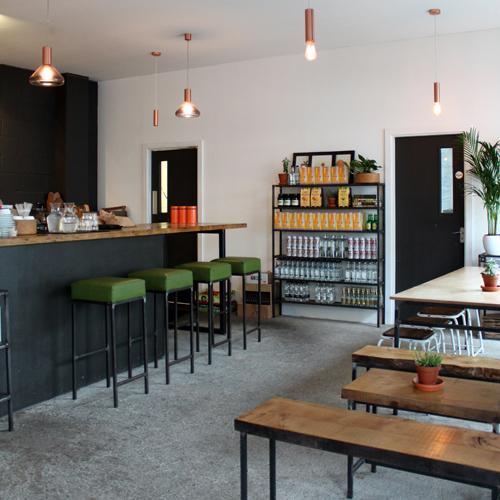 Where is it?
Vyner Street is an arty neighbourhood near Bethnal Green and Cambridge Heath, with plenty of galleries and studios nearby. Combine it with a trip to Victoria Park or Columbia Road Flower Market.
Who would love it?
Wine buffs will love sampling the wines, and with a focus on healthier fare, it's perfect for those who love eating out but don't always want something heavy. The food particularly caters to veggies, vegans and gluten-free diners, but I'm a meat lover and I certainly didn't miss it on the menu.
What's on the menu?
Tasty nibbles and sharing boards, all smartly paired with selected natural wines – this means they're made without artificial additives and little or no sulphites.
We started with a glass of Nosiola Fanti – a dry white wine known for its distinctive hazelnut flavour. It went perfectly with the meaty green olives sourced from Puglia and moreish 'activated' almonds (soaked in water for 12 hours) with tamari and chia seeds.
Next, Roman-style artichoke hearts, flavoured with white wine, olive oil and salt on crunchy farinata – an unleavened pancake made from chickpea flour. This was a bit like grown-up avo on toast, with a citrus and peppery freshness so good I tried it out at home a few nights later.
We then had a carafe of red. Apparently, no bottle of Barbaresco La Ca'Nova is the same as the indigenous yeast means each batch takes on its own unique flavour – risky business in the wine industry and only the most adventurous wineries use it, according to the waiting staff. With slightly sour balsamic notes, it dried the mouth like a palette cleanser with every sip.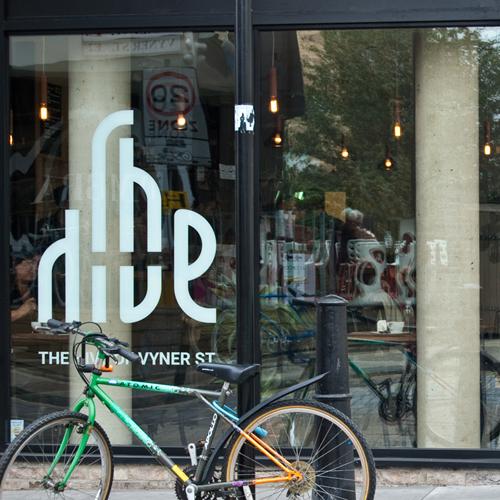 This was paired with the impressive Hive burger which, though vegan, was gooey and delicious. Made from dehydrated mushroom, courgette and pumpkin seeds, served with sweet plum chutney and rocket on a sprouted grains bun – it tasted more naughty than 'healthier', with deep, earthy flavours and a rich, crumbly texture. The vegan mayo was amazing too, made from capers, soy milk and salt – we were in savoury heaven.
Our sharing cheese board (yes, there's more) included a light and nutty Pecorino, a mild Quadrello di Bufala made from buffalo milk and a creamy blue, and was served with a glass of the owners' favourite 'orange wine'. We learnt that bottles of Ageno La Stoppa are made from grapes with the skins left on, creating a rich, bronze colour. It was smoky and fruity, with honey and peach flavours that were amazing with the cheese.
The dish we'd order again
The vegan burger was honestly one of the best burgers I've ever had
Next time we'd order
We'd come for a posh veggie lunch and try the 'squashadilla' made with gluten-free flatbread, tofu and butternut squash, and the vegan-friendly tempeh sandwich with sauerkraut and tomato pesto. I'd also try their cold-pressed juices and coffee, which The Hive first became popular for.
More wine, please…
To celebrate London's RAW Wine Festival on 12-13 March, The Hive on Vyner Street is hosting a natural wine tasting with artisanal Northern Italian wine maker Rocco di Carpeneto on 12 March. Ideal for wine buffs, winery owners Lidia and Paolo will present their favourite wines from 7-9pm (£10 for a flight of three) with the vegetarian aperitivo menu available throughout the evening. Find out more at thehivewellbeing.com.
About the author