Food
Taking orders: Skylon, Royal Festival Hall
by Lisa Harris
If you're looking for Christmas cocktails in London, or a special festive dinner, then Skylon has it all. Including an astrological-inspired cocktail menu (complete with telescope for star gazing), unparalleled views across the South Bank, and a rather delicious fish pie.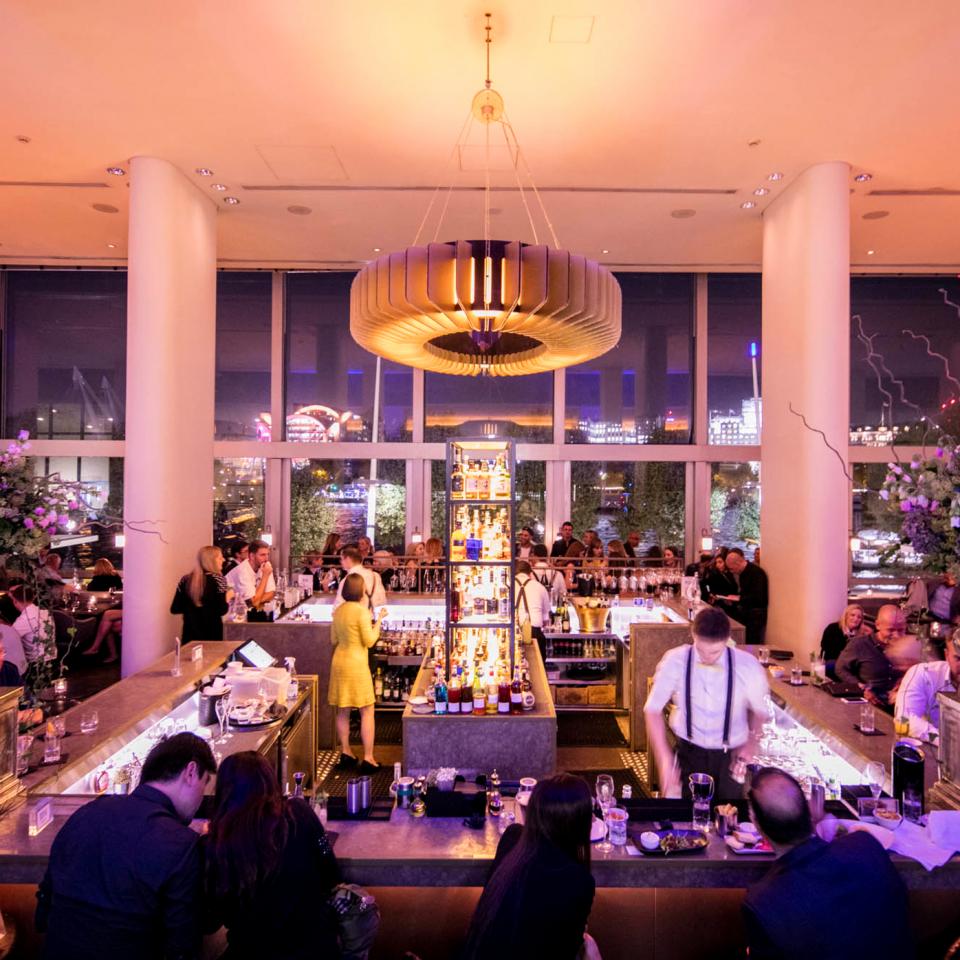 Where is it?
Tucked away in the Royal Festival Hall, you'd be forgiven for passing Skylon by. But look up from the South Bank and you'll see its majestic sky-high glass windows and balcony looking back over the river. Busy with pre-theatre goers earlier on, once the curtain goes down in the main theatre at 7pm it's usually quiet, and you can get a good window seat.
What's all the fuss about?
The new cocktail menu is from another planet. Literally. Their skilled bar staff have developed nine new libations inspired by the planets; there's Saturn with spun rings of sugar adorning a cut-glass tumbler, a glittery blue Venus and ethereal red Mars. With views over the South Bank's towering Christmas trees, and twinkling lights throughout the restaurant, you couldn't feel more festive. If you're in town on a Saturday, pop in for their 'Saxy brunch' – yes, that's a serving of live saxophone with your eggs Benedict from 11.30am until 2.30pm.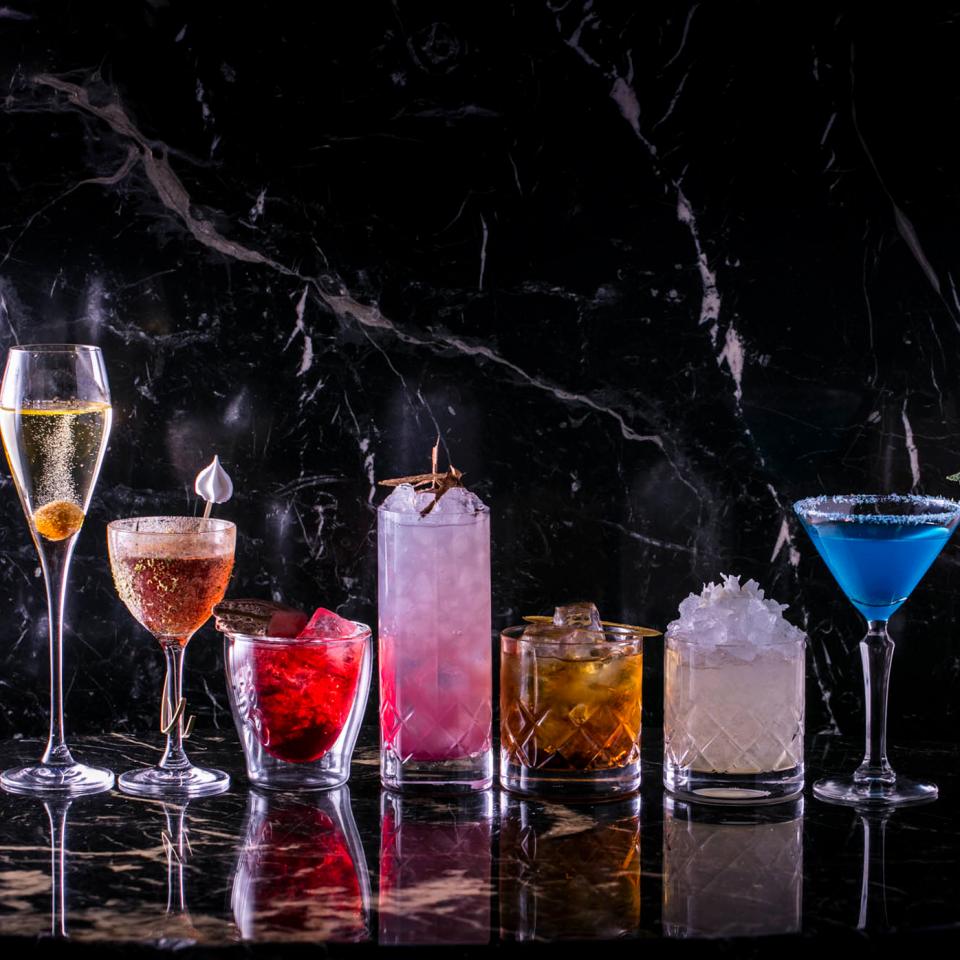 What did we eat and drink?
Skylon has one of those well-considered menus that cater for all tastes, but with a little extra flair: veggie mushroom risotto comes with lemon oil and Jerusalem artichokes, classic steak is 35-day aged, and the salmon starter is cured in Earl Grey tea. We had a retro prawn cocktail to start, and a walnut and celery salad with incredible red-wine poached pears. Individual lobster fish pie had a rich bisque and chunky fish pieces covered in piped stars of creamy potato. The Cornish plaice cried out for a side order of truffled mashed potatoes, which were utterly smooth and probably contained indecent amounts of butter (but don't all the best things?). Dessert was an old-school favourite, treacle tart, with a dollop of Jersey clotted cream and a decadent chocolate-and-orange mini trifle that might just be my new favourite Christmas pud.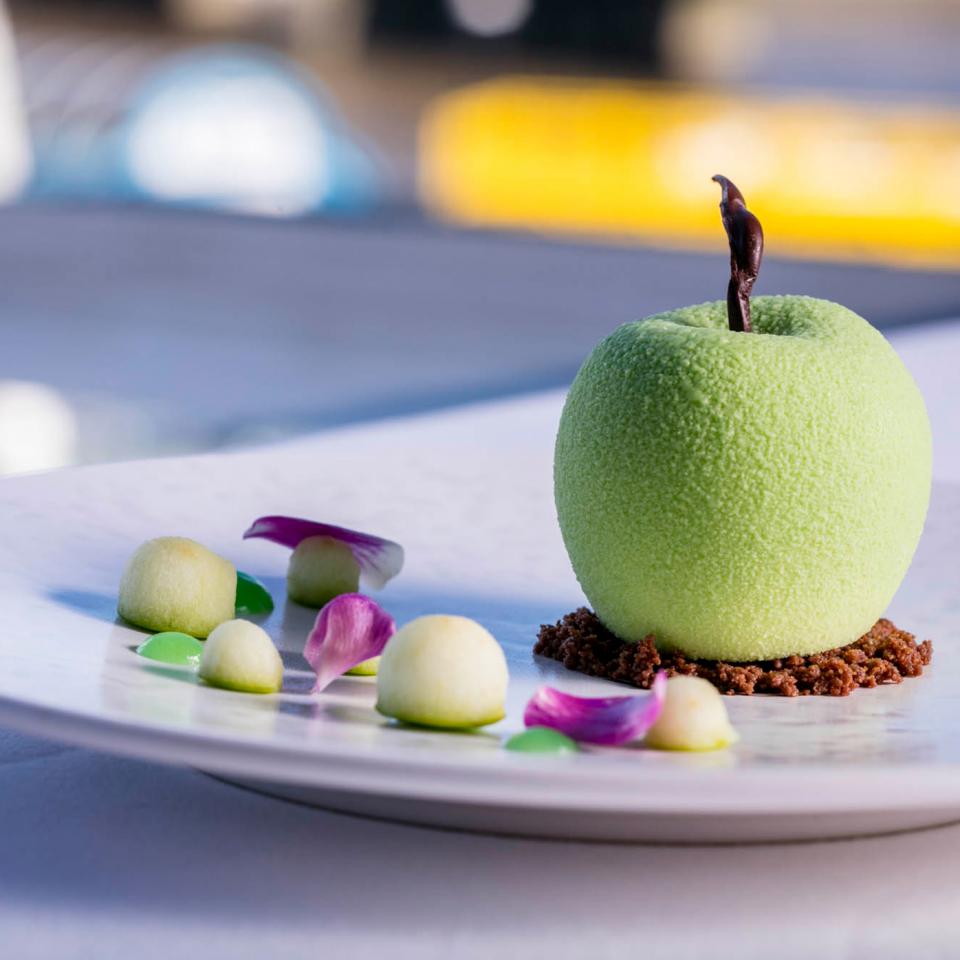 Your verdict?
A hidden gem that's in clear view on the South Bank and is perfect for a pre-theatre dinner or a cheeky cocktail after work. Lasting memory? The cocktail menu – we'd love to take a flight through all the planets next time we pay a visit…
Don`t miss

---