Food
Taking orders… Rustiko
by Sarah Alcock
If you're heading to Soho for dinner and drinks, we find it's best to have a restaurant or bar in mind before venturing into the maze. Italian bar Rustiko opened at the end of last year without much of a fuss (meaning that not every Tom, Dick and Harry is trying to get through the door). It serves Italian cocktails, rustic bar snacks and big bowls of pasta – ticking every box for a relaxed evening in the capital with friends. Sarah Alcock visited on a warm Wednesday evening...
What is it?
A cosy Italian bar and restaurant featuring a long list of Italian cocktails, plus piattini (small plates), pizza, pasta, meats and fish. They haven't strayed too far from the classic Italian menu, with dishes such as conchiglioni bolognese, lamb fillet with aubergine caponata and polenta chips.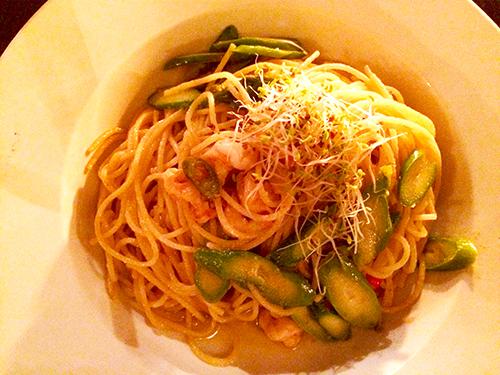 Is there anything tastier than a big bowl of pasta?
Where is it?
Old Compton Street, Soho.
Who would love it?
Anyone looking for a new destination in Soho. When we went it wasn't too busy – a luxury in bustling Soho – neither was there a rush to get us off the table as soon as we had finished our final mouthful. It had a relaxed vibe and would be great for anyone looking for a drink, a tipple and a nibble, or dinner. After about 9pm the music was turned up (I seem to recall some 1990s hip hop blasting out, which I was very OK with).
What's the signature dish?
I'm not sure there's a signature dish, but the 'pots & mugs' section of the menu is most in keeping with the Italian bar scene. Don't you love in Italy how you can buy an Aperol Spritz and they give you plates of free olives? We tried the arancini (filled with bolognese) but we also liked the look of the breaded whitebait and the garlic chilli shrimp.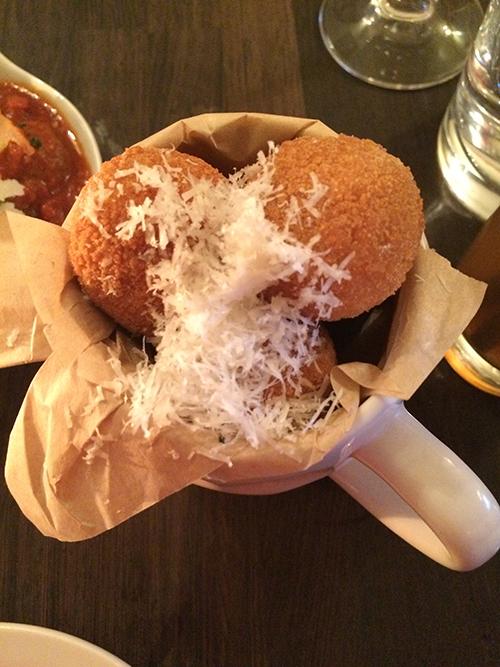 Delicious arancini; filled with bolognese
The dish we would order again?
The small plates menu offers bruschetta, calamari fritti, parmigiana aubergine and more. The rustiko meatballs were packed full of flavour in a rich tomato sauce and topped with shaved Parmesan. They would be first on my list next time we go.
Our favourite dessert...
My friend and I shared some cannoli because we were so full but you could also opt for tiramisu, panna cotta or ice cream.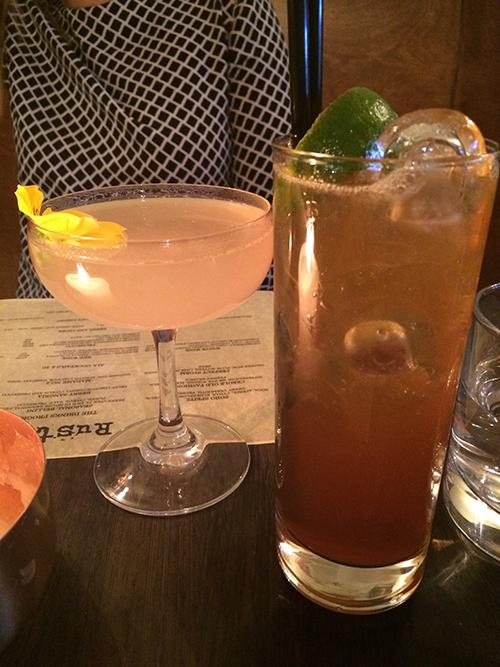 Cocktails o' clock!
Next time we would try...
More of the cocktails. I enjoyed The Rec (gin, ginger beer and elderflower) but there are plenty of classic Italian cocktails like The Hugo, Negroni and Aperol Spritz that would go down very well on a summer evening. They are opening up a new downstairs bar at the end of the month called The Shed, which will be offering more cocktails and comfy sofas.
Don`t miss

---