Food
Taking orders… Roald Dahl 100 Afternoon Tea at Aqua Shard
Dizzyingly high above London, Aqua Shard is celebrating 100 years since the birth of Roald Dahl with a gloriumptious afternoon tea menu, available until 30 September. Writer Amy Bonifas went along in search of Snozzcumbers.
What is it?
With soaring ceilings and glass walls, Aqua Shard is the place for a decadent afternoon tea. The décor is an elegant affair with Liberty prints and plush velvet booths. With the special Roald Dahl takeover, there are plenty of surprises, including giant book jacket decorations and windows splashed with Quentin Blake illustrations – spot everyone from the BFG to Matilda.
Where is it?
31 levels up, with London Bridge station and bustling Borough Market nearby. The skyline views are the best in the city – stretching for up to 40 miles.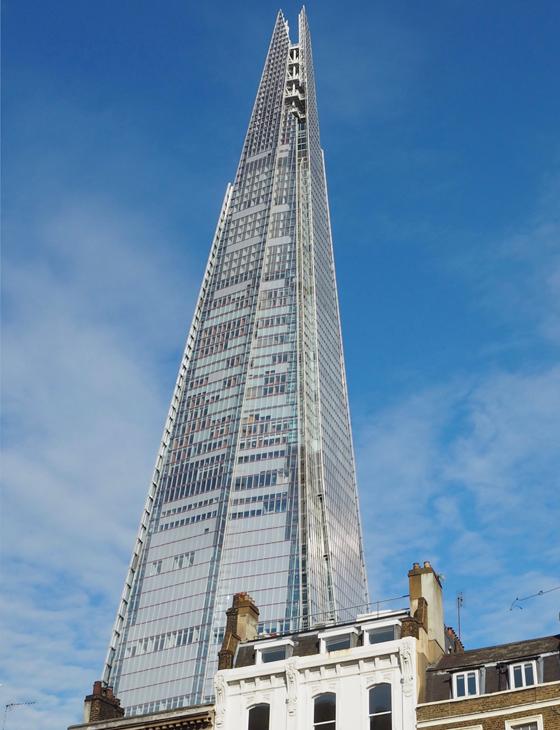 Who would love it?
Anyone wanting to revel in Roald Dahl childhood nostalgia. Everything on the menu is inspired by one of his classic stories – from The Giant Peach meringue bursting with real peaches to Mr Twit's bird pie with protruding 'bird's legs'. It's special enough to lure the locals as well as the usual cluster of tourists, but you'll need a seriously sweet tooth to get through the entire selection.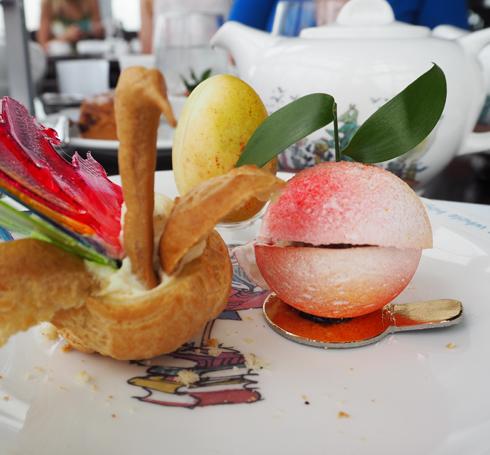 What's on the menu?
The menu is as untraditional as the man himself, although you can still gorge on buttery scones and Earl Grey if you wish. Savoury treats include the Pelly's favourite caviar-topped smoked salmon sandwich (an ode to the pelican's favourite fish in The Giraffe And The Pelly And Me), Mr Twit's bird pie filled with chicken and mushroom (probably tastier than his 'Wormy Spaghetti') and the BFG's sandwich in homage to his breakfast with the Queen.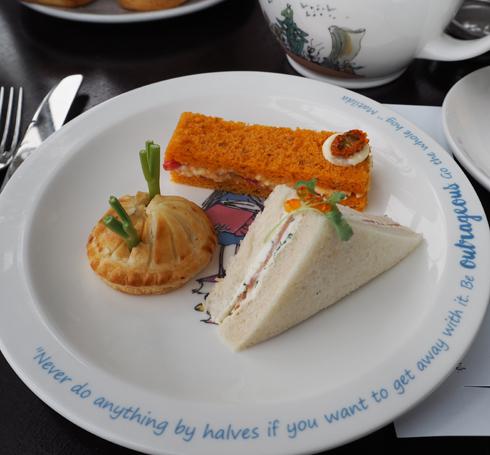 The real surprises come with the homemade cakes and sweets. The Roly Poly-Bird choux bun with rainbow sugar shards for wings looks too good to chomp on, the white chocolate 'crocodile egg' contains a hidden green worm jelly and one of the chocolate mice (previously one of The Witches) has been caught in a trap. Everything comes served in a Great Glass Elevator and the rice paper menus are edible, of course.
The best bit?
The BFG breakfast sandwich is whizzpoppingly good, made with bright tomato bread, creamy egg mayo and a crunch of crispy bacon.
Would Roald Dahl approve?
It's not quite the stuff of Wonka's factory but I think he'd love the theatrical styling and hidden secrets, plus the menu has the power to take anyone back to story-time. I'm just not sure how he'd feel about the absence of Snozzcumbers...
Afternoon tea is priced from £45 per person and is available until 30 September.
About the author