Food
Taking orders: Neptune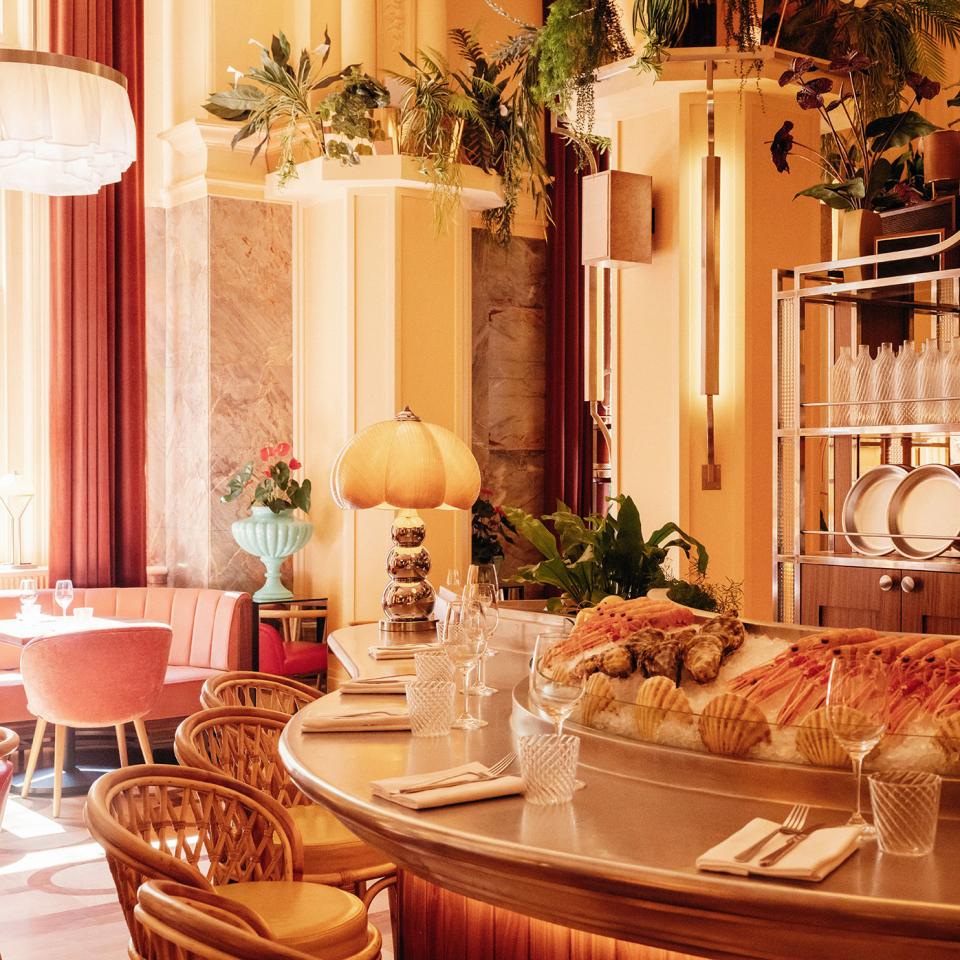 Where is it?
The grand London hotel restaurant is in the middle of a glorious renaissance. Bored of queuing in the cold for trendy no-reservations spots or eating street food from trucks, Londoners are now seeking refuge at swish hotels like the InterContinental Park Lane, now the London home of celebrated Mexican chef Martha Ortiz, or The Curtain hotel in Shoreditch, which tempted over New York legend Marcus Samuelsson and his Red Rooster brand. Neptune is the flagship restaurant at The Principal hotel, a swanky Victorian building in bookish Bloomsbury which recently underwent an £85 million facelift.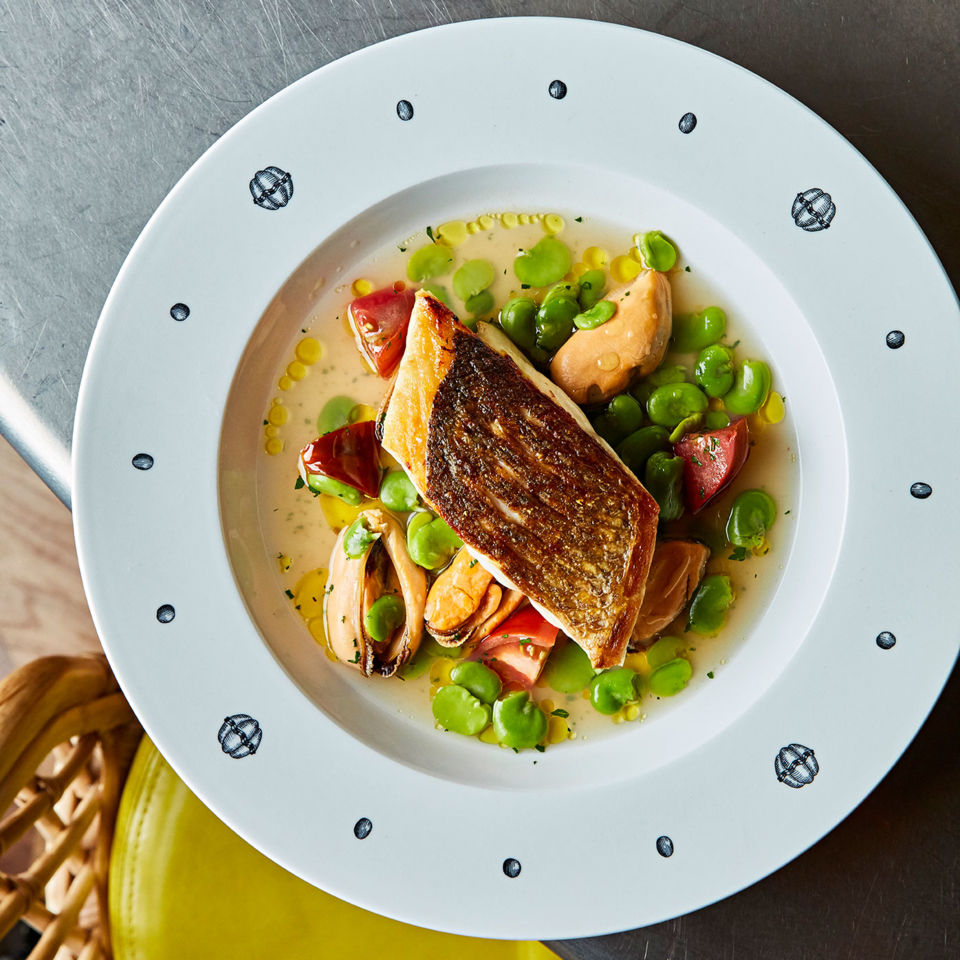 Seabass, Iberico, tomatoes, mussel and broad bean broth
What's all the fuss about?
It might be in the posh part of town, but Neptune's chef is the decidedly unstuffy Brett Redman, who made a name for himself at The Richmond gastropub in Hackney. He's teamed up once again with Texan stylist Margaret Crow, which might explain the other key reason for Neptune's appeal. A good restaurant isn't just about looks – but boy, do you want to take this restaurant home.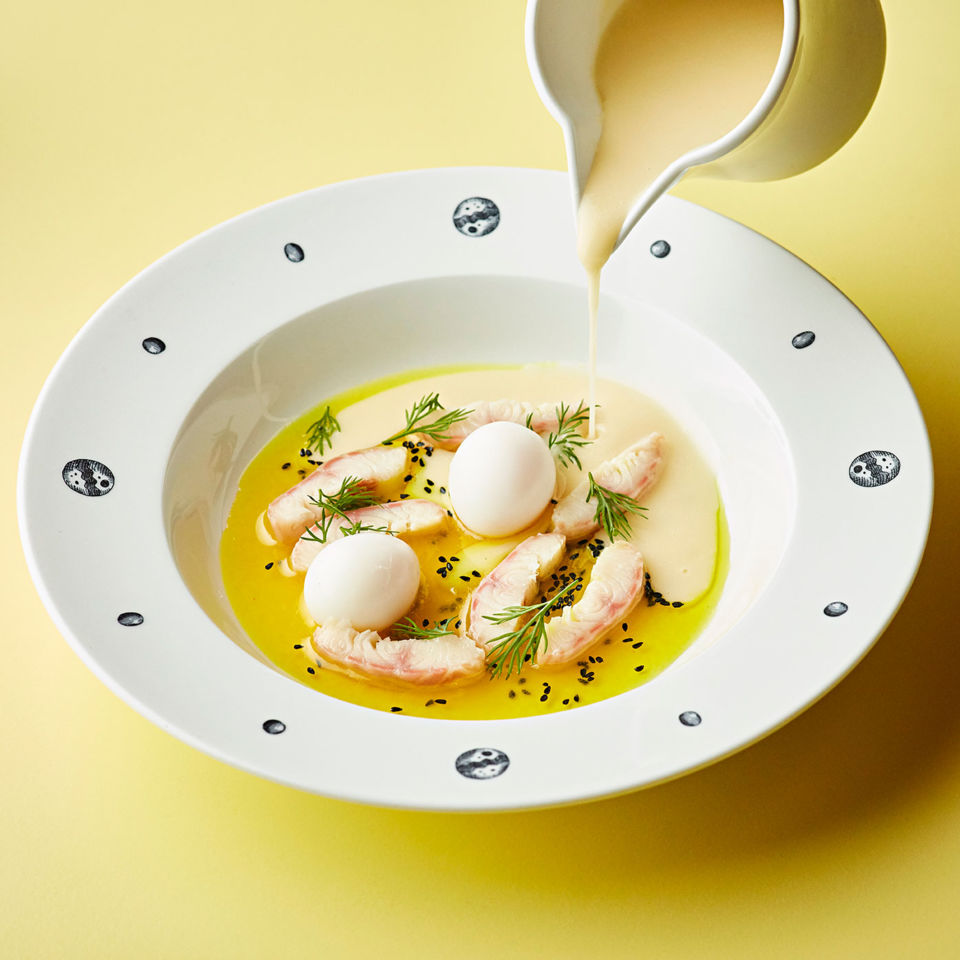 Smoked eel chowder with quail eggs and curry butter
What's the place like?
Like being eaten by a fuzzy peach. No, really. A once-serious Victorian room with high ceilings and pillars has been transformed into a rhapsody of blushing pinks and soft corals, with oh-so-flattering lighting and elegant banquettes to swallow you up. It's high-glamour, but not intimidating, with staff who smile at you rather than sneering at your wine choices.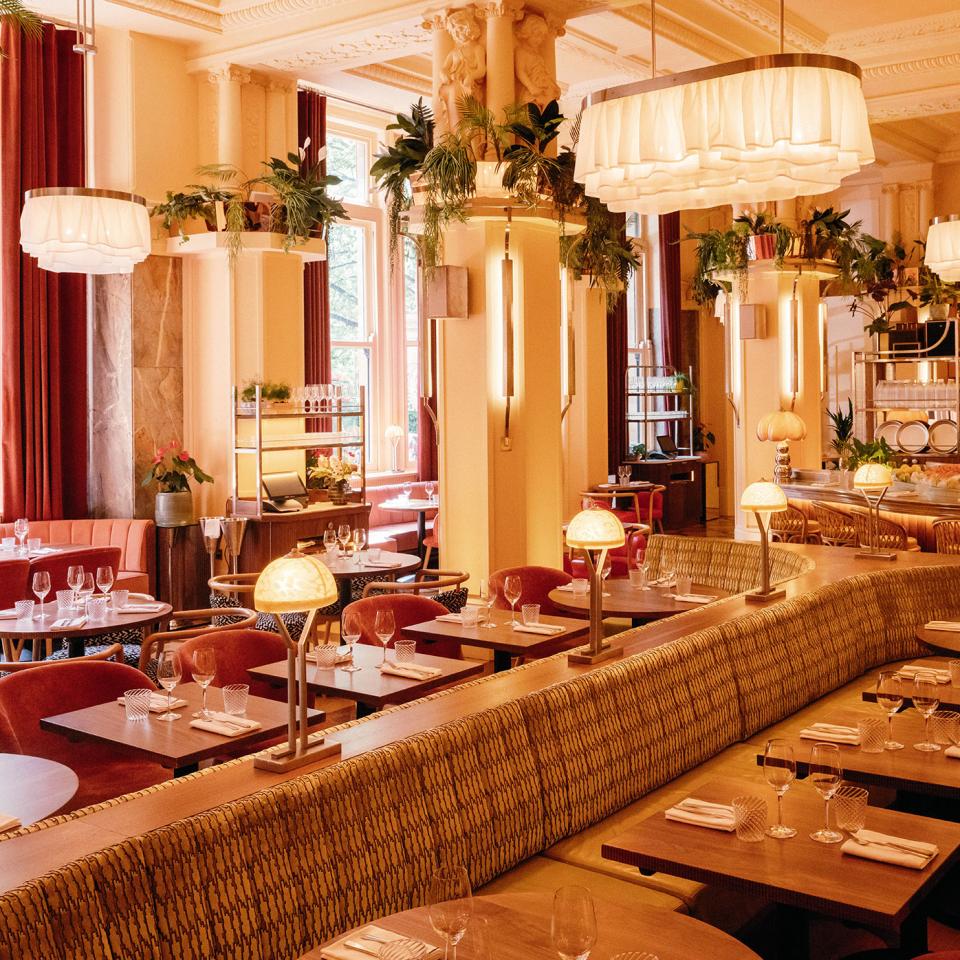 What did we eat and drink?
Everyone's talking about the towering seafood platters – with a name like Neptune, fish and seafood is obviously at the forefront – but it's the rest of the menu where Redman really shines. The food isn't the most inventive I've ever tried, but it is utterly delicious: smoky mackerel from the wood grill, served simply with charred hispi cabbage and the softest mashed potato, is the kind of dish I could eat every night for the rest of my life. Don't miss the deliciously quivery crème caramel if it's on special.
Scallop carpaccio, ajo blanco and dulse
Your verdict?
Well-executed food in lavish surroundings. It's not cheap, but you'll feel special. Perfect for splashing out (sorry) on an anniversary celebration, or a Christmas meal with friends.
Lasting memory?
Feeling wistful as I ate my last morsel of crème caramel, because I didn't want to head back into the real world.
About the author