Food
Taking Orders: Levan, Peckham
A cool new restaurant in London's trendy Peckham, serving up contemporary European dishes.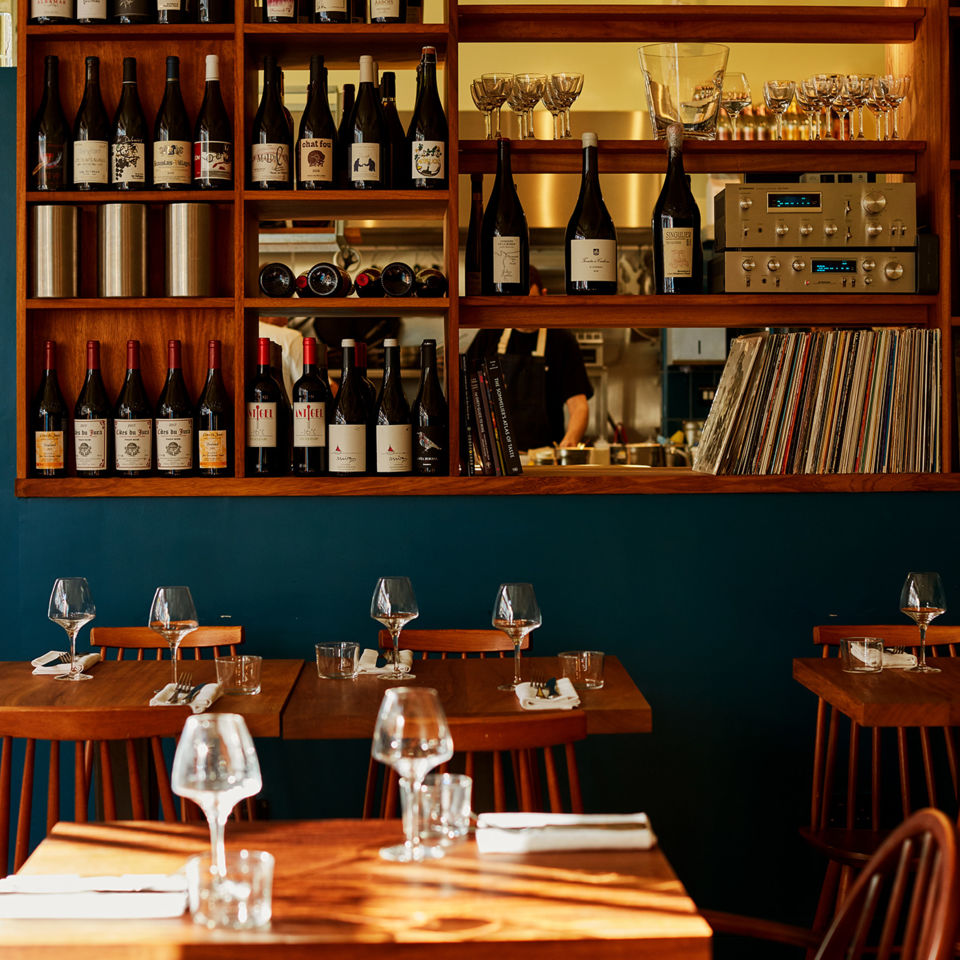 Where is it?
Situated right by Peckham Rye train station (just 10 minutes from London Bridge), Levan is one of many new restaurants to pop up in bustling Peckham.
What's all the fuss about?
The team behind the hotly anticipated new opening are the same guys who launched the popular and well-known Salon restaurant in Brixton.
What's the place like? The restaurant has a gorgeous floor-to-ceiling shop window, open kitchen with counter seating and an inviting small dining room.
What did we eat?
We went for dinner and sat near the kitchen on one of the higher tables with bar stools. The menu is made up of smaller and larger dishes made for sharing. Prices are reasonable: £7 to £9.50 for smaller plates and up to £16.50 for the larger ones. You're advised to order three plates per person. There is also the option to order the chef's tasting menu (£49pp), which is their choice of 5 dishes for the table to share. After much deliberation, we opted for the latter to avoid the decision-making over some seriously tasty-sounding dishes.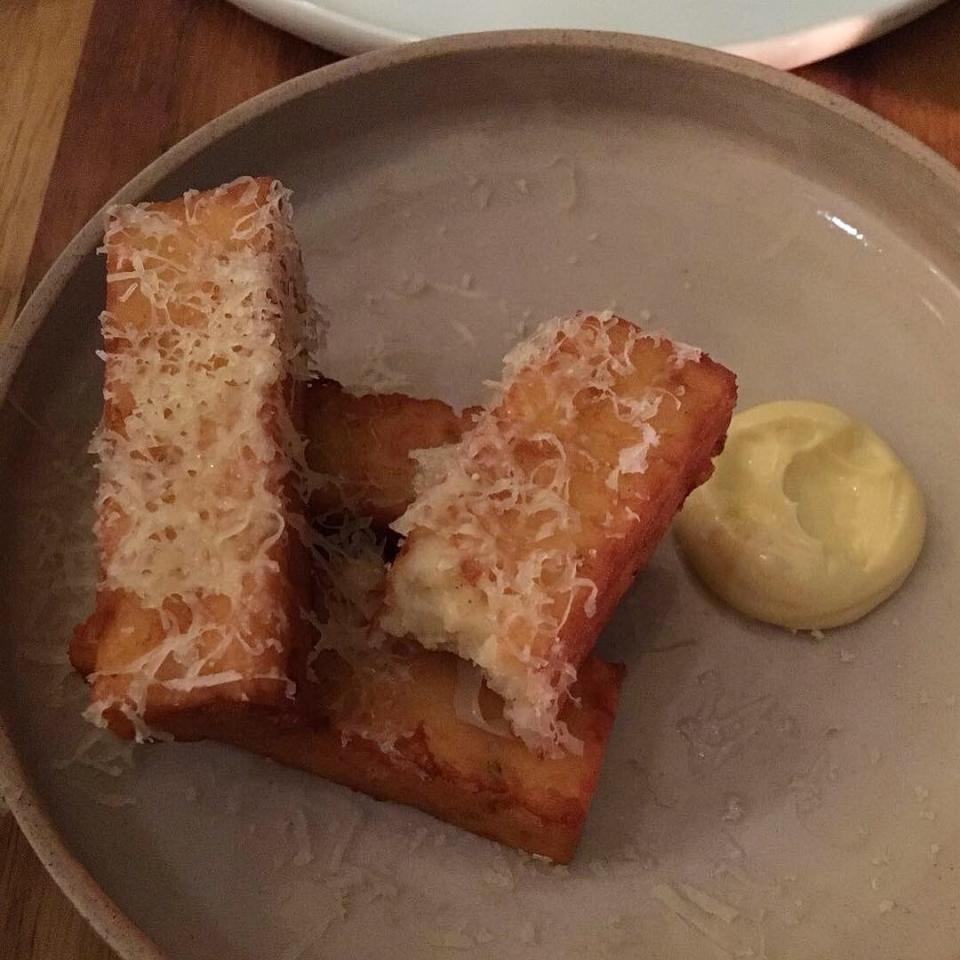 From the snacks, we enjoyed the Comté fries, house cured sardines and duck rillettes and cornichons.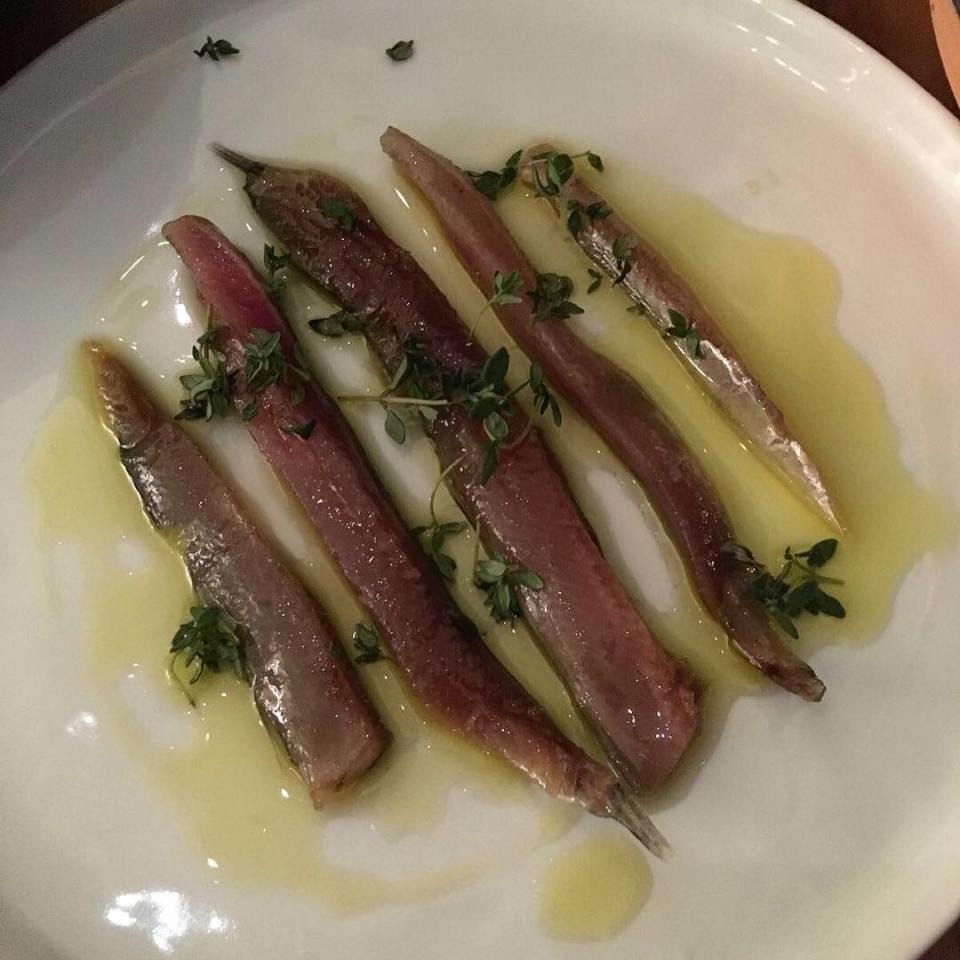 The cured sardines were melt-in-the-mouth and garnished with lemon thyme. I'd heard about the Comté fries before coming and, deliciously moreish dunked in the aioli, they certainly lived up to the hype.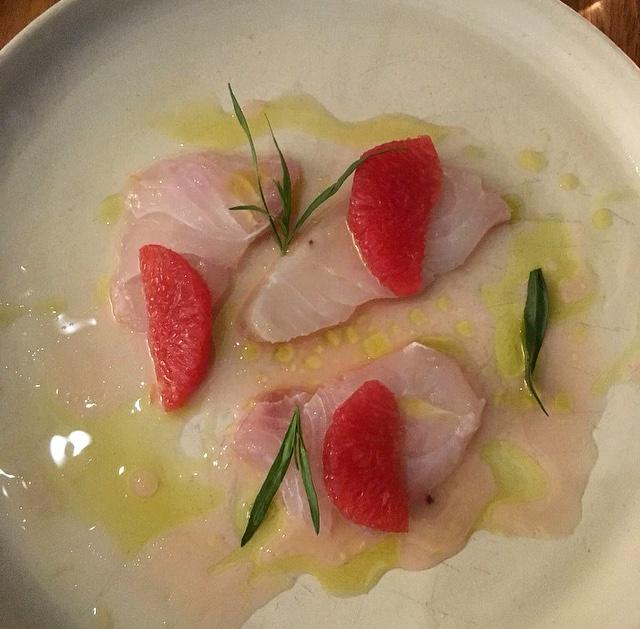 The cod crudo with grapefruit and tarragon was zesty and refreshing, and we also greedily ordered a plate of the caramelised celeriac ravioli because it looked so good! Swimming in a creamy, buttery sauce with roasted Jerusalem artichokes and cavolo nero, it tasted fantastic.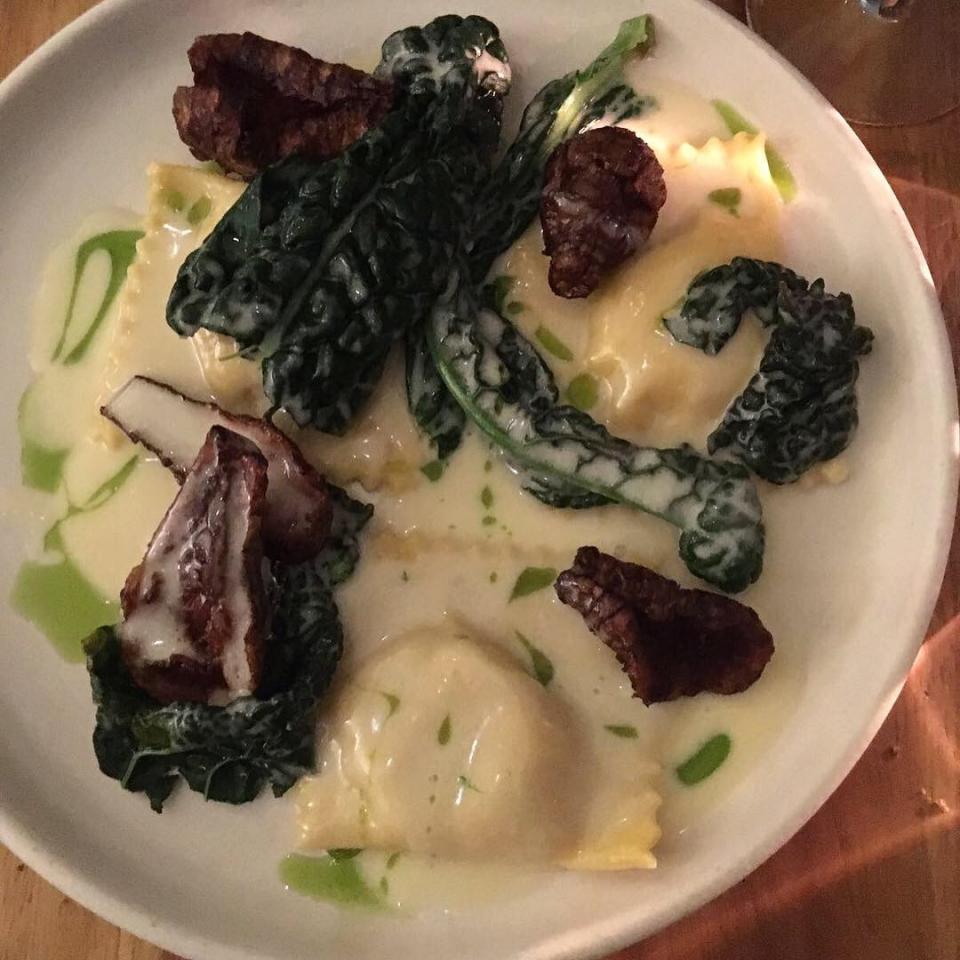 One of the perks of ordering the chef's tasting menu is that it comes with a 'surprise dish of the day'. In our case this was razor clams with n'duja, ajo blanco and toasted flaked almonds. It was a delight, with several layers of flavour.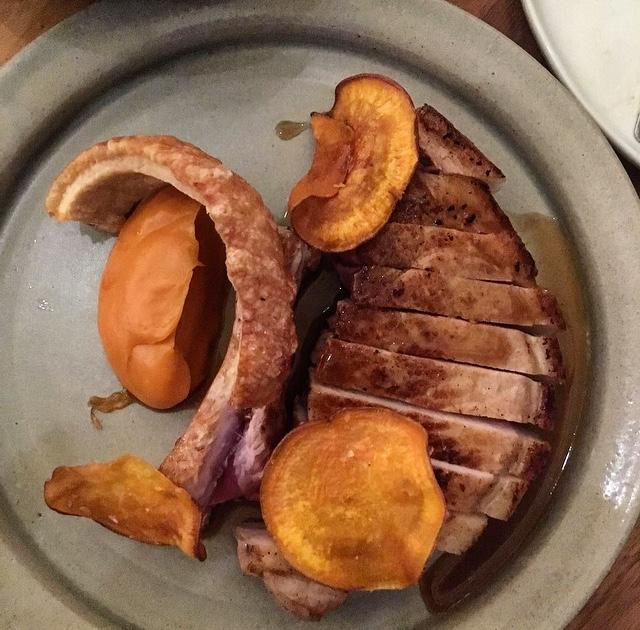 The pork chop with miso and sweet potato was hands down one of the best pork chops I've ever eaten, if not the best. It was slightly pink, oh so juicy and lovely with the miso sweet-potato mash and salty crackling.
The apple tarte tatin with crème fraîche was equally good, with its flaky pastry and caramelised soft apples. It was a lovely end to the meal.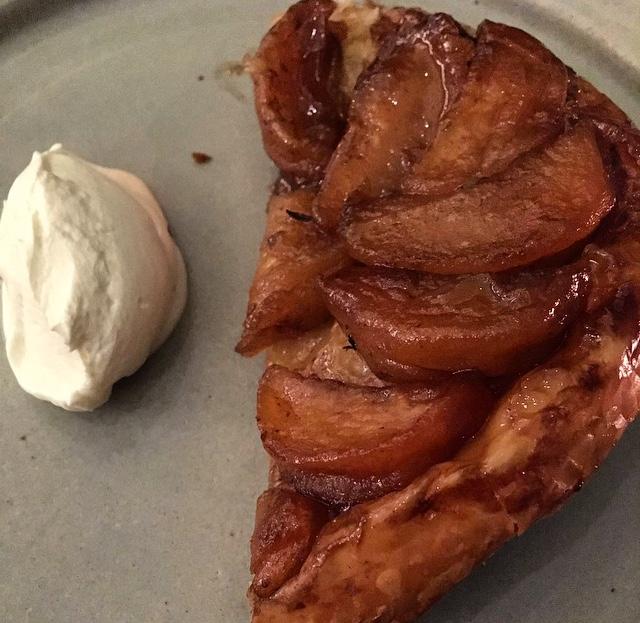 Your verdict?
Stunning food – we ate everything that was put in front of us! The chef's menu was plenty to share (even if we did order the ravioli as extra), and it was lovely to be able to sit and see into the kitchen. The restaurant had a good buzz and the staff were lovely and attentive.
Lasting memory?
Cor, it's hard to choose just one highlight. I'd say either the juicy pork chop or the buttery ravioli.
About the author