Food
Taking Orders – Jikoni
Editor-in-chief Helena Lang picks Jikoni for a spot of lunch with food writer Mitzie Wilson.
What is it?
A pretty, casual, homely restaurant serving modern twists on British/Indian classics from chef, journalist and supper-club hostess-with-the-mostest Ravinder Bhogal, AKA Cook In Boots. As Giles Coren, The Times restaurant critic, said, 'This was some of the most delicate, beautiful and delicious Indian food I have eaten in years, in one of the loveliest spaces you could ask for.'
Where is it?
Tucked away on foodie Blandford Street, Marylebone, with the likes of Trishna and Daylesford for neighbours.
Who would love it?
Anyone and everyone. Girls' lunch? Date-night dinner? Family gathering? The warm, friendly and unpretentious service and atmosphere tick all the boxes.
What's on the menu?
Ravinder's signature Scotch eggs are a must – we tried the pumpkin Scotch egg, £6.50, with its just-runny quail's egg filling and bed of tahini, dukkah and pickled chillies, mmmmm. Yummy.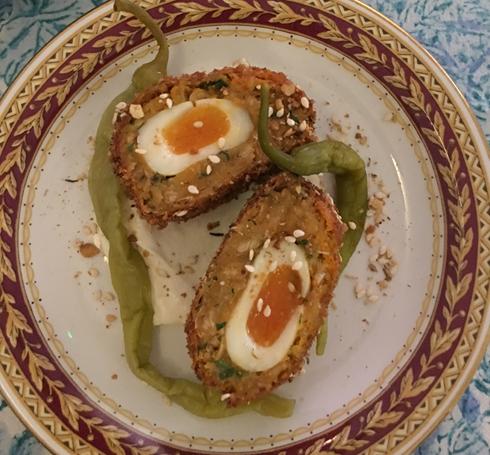 Next up was a large starter of chargrilled concertina squid, £12.50 – two large pieces on tender chunks of Jerusalem artichoke with a chorizo crumb.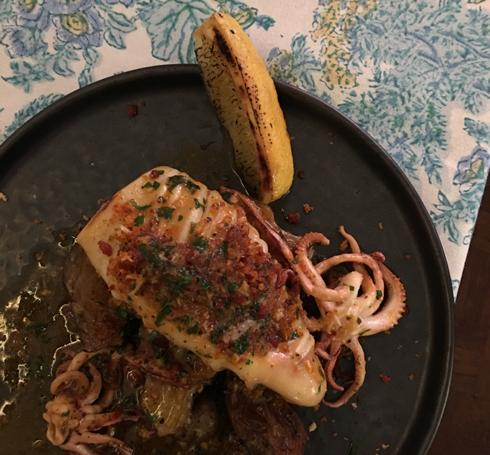 The pan-fried halloumi on freekah pilaf main course, £12, was less Indian in flavour and more Middle-Eastern with its pickled lemon and dukkah garnish.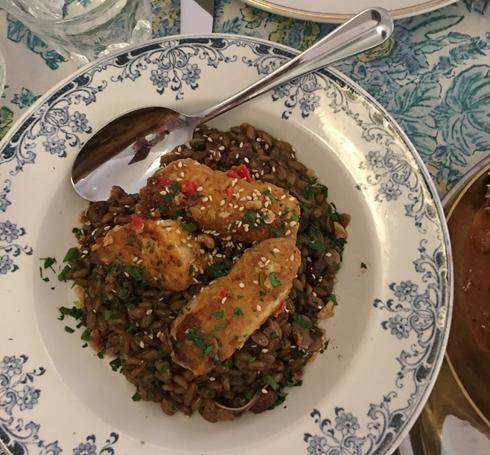 The meringue roulade, £7.50, was my perfect kind of pudding; light, full of creamy goats' curd and sweet figs with lavender and crunchy sesame snap.
The dish we would order again?
Every day there is a rice dish of the day and, as luck would have it, on the Friday that we went it was duck rendang curry. A generous duck leg portion, tender and falling off the bone in a deep, dark brown sauce with fluffy white rice and a chunky, fresh-tasting salad. We scooped up every last bit.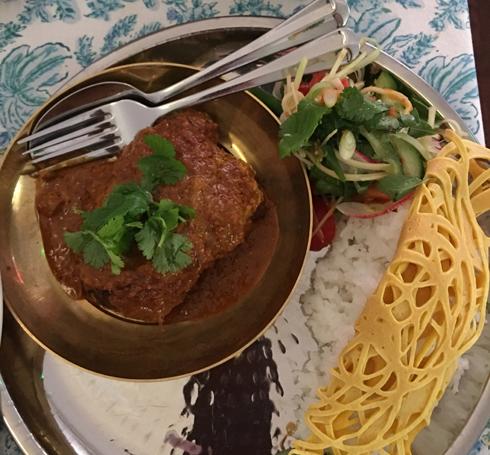 Next time we would order...
Banana cake with miso butterscotch, Ovaltine kulfi and peanut brittle, £7. Just writing those words makes our tummies rumble.
About the author