Food
Taking Orders: duck duck goose
Our food assistant, Ailsa Brown, was charmed by duck duck goose, a new modern Cantonese canteen in south London.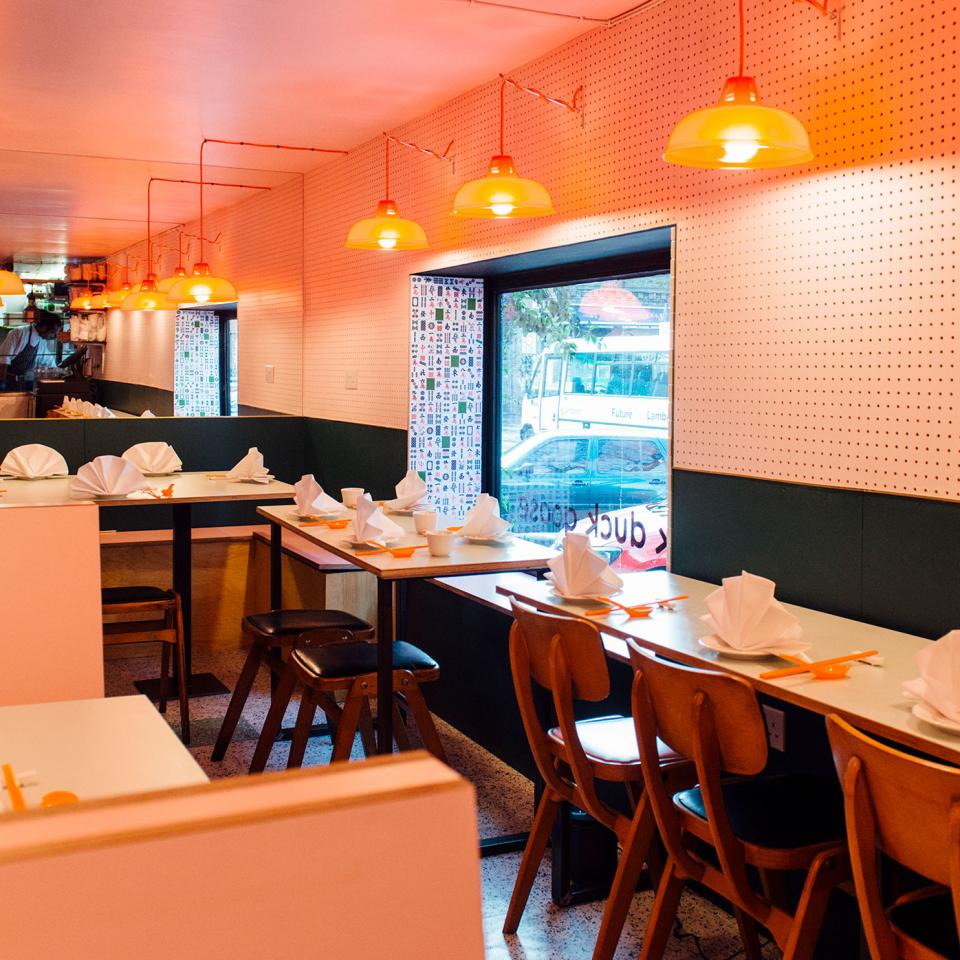 Where is it?
It's part of Pop Brixton, a collection of trendy independent food retailers in south London.
What's all the fuss about?
Inspired by Hong Kong's old-school cafés and roast-meat shops, the menu is based around classic Cantonese cooking techniques – fried, steamed, wok-fried – with roast meat taking centre stage. The duck, pork belly and char siu are air-dried on site in a custom-built dryer, then roasted in a traditional Hong Kong duck oven.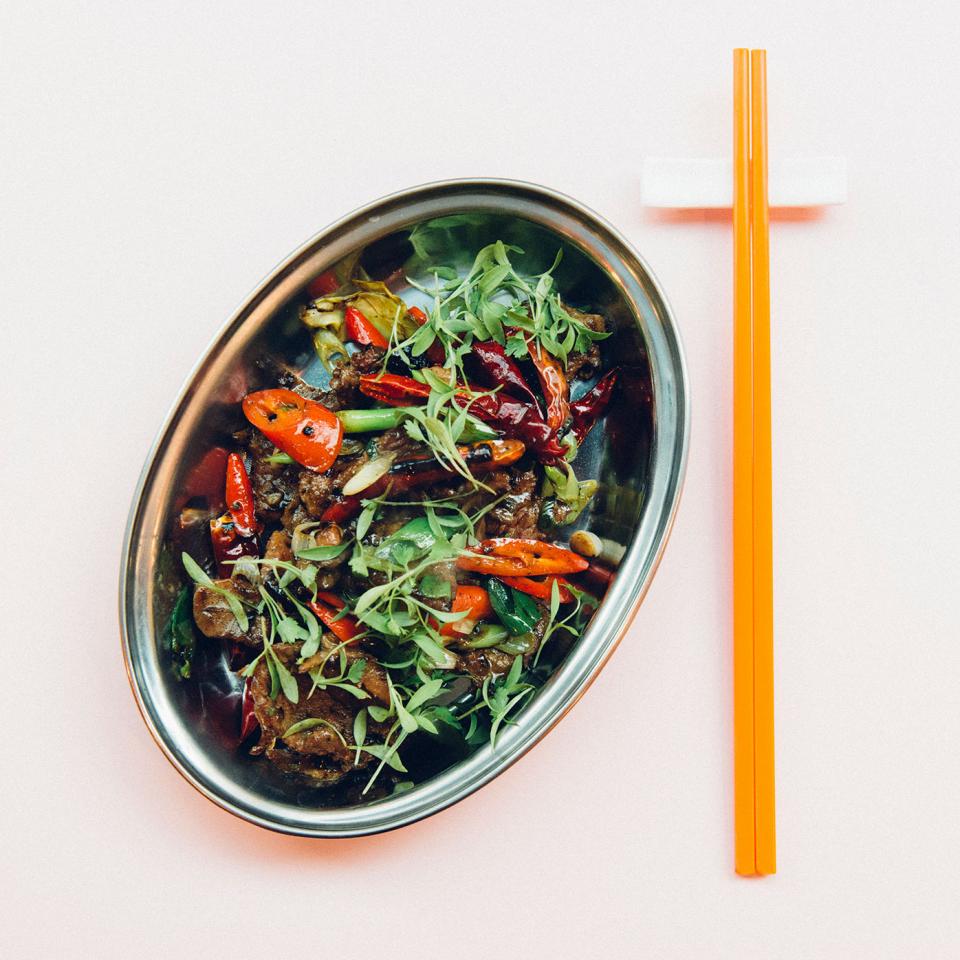 What's the place like?
The restaurant is small, informal, affordable and buzzy – perfect for the young crowds of Brixton. It looks cute, with pegboard walls and pops of bright orange all over the place – I instantly felt the need to Instagram it. We were greeted by welcoming barbecue smells. The service was warm and friendly, and they were more than happy to advise what two greedy girls could eat.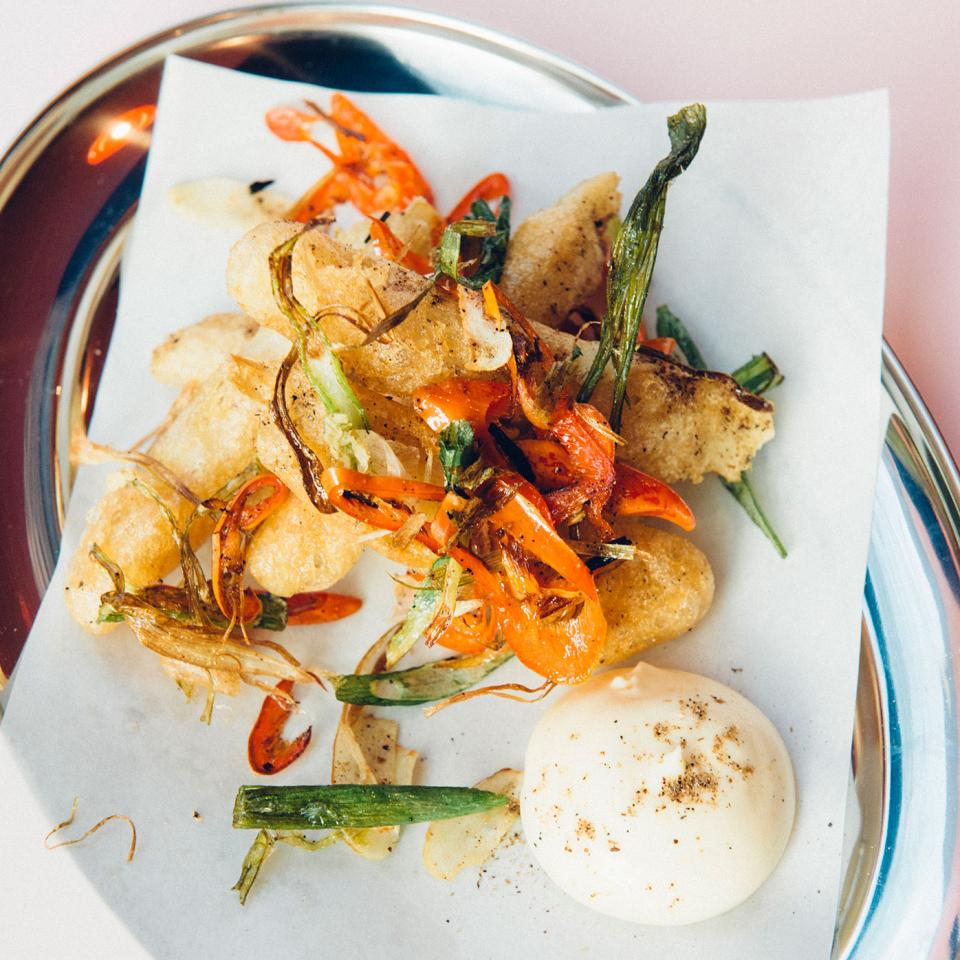 What did we eat and drink?
In an eyes-bigger-than-our-belly scenario, we dived into the menu, ordering one from almost every section. The biggest prawn toast I have ever seen (£11) was nothing like the ones you get in greasy takeout containers; it was topped with bonito flakes, kewpie mayonnaise and one of my personal favorite sauces, tonkatsu sauce. Next up were seared scallops cooked perfectly in an XO butter on a bed of shredded cabbage (£12). Tender and delicate, it was an unexpected favourite of ours. I think I may have actually rubbed my hands with glee when our mains arrived at the table; a selection of five-spice BBQ roasted pork belly and duck (£18.50), served alongside greens with fiery chilli and sesame (£7.50).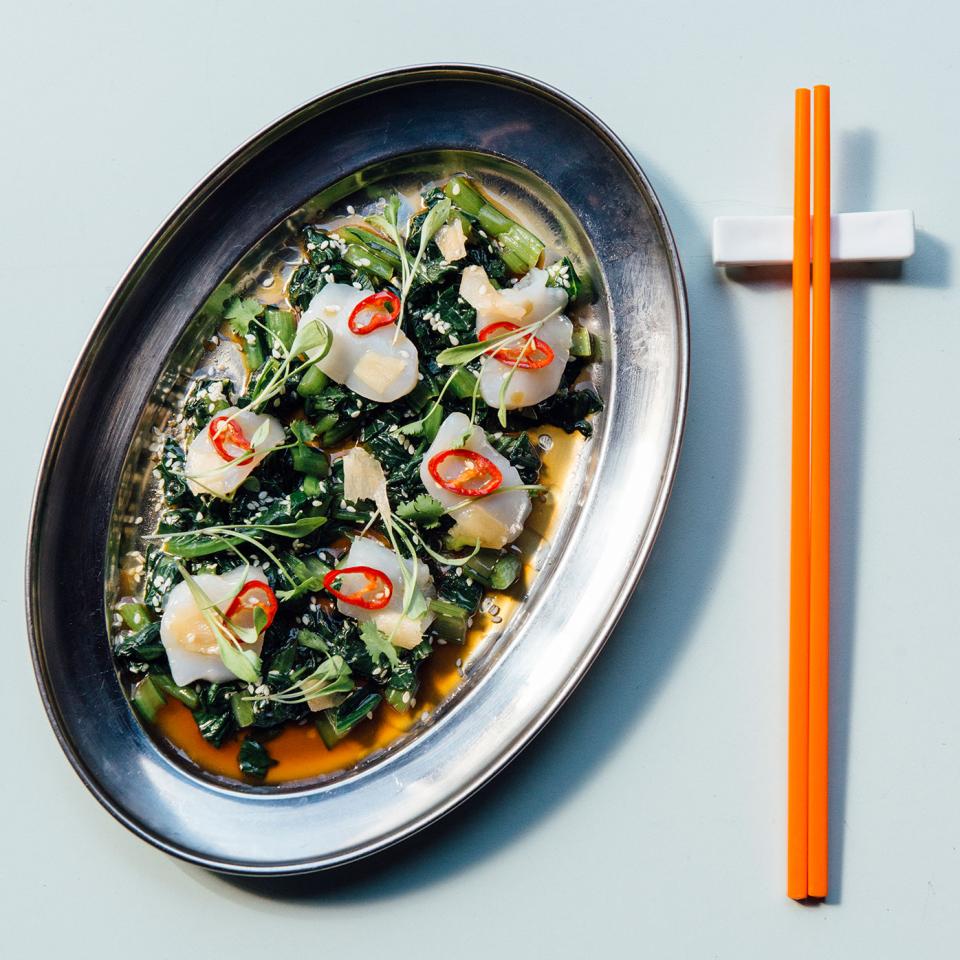 The pork belly melted in the mouth but had fantastic crunchy crackling, and the duck was rich with a beautiful cushion-like layer of fat. It was served with a selection of pickles, which my poor friend didn't get a look-in with, and plum and mustard sauces. The ginger and plum sour martinis (£8.50) were dangerously drinkable, and I can't forget about the pièce de résistance: the peanut butter French toast with caramel and soy ice cream (£6). What a treat – salty but sweet, and so moreish. No wonder other tables started looking at us as if an 'I'll have what she's having' moment was about to happen (just kidding).
Your verdict?
I'll definitely be returning – it's quite rare that a restaurant nails every dish, and it's the ideal affordable place for catching up with a friend after work. Make the trip down south before everybody finds out about it!
Lasting memory?
The roasted meats… and that peanut butter toast.
About the author