Food
Taking orders – Craft's Test Kitchen Tuesdays
by Helena Lang
What a genius idea! At Stevie Parle's Docklands outpost, they test out their latest recipes on paying punters, all for a great-value £28. Editor-in-chief Helena Lang and her daughter Jess popped along as guinea pigs a few weeks ago.
What is it?
Craft is a beautifully designed restaurant and bar, gleaming with Tom Dixon furnishings and accessories, right next to the O2. The 360-degrees space has views that match some of the best in London. It also has its own smokehouse and beehives, with a big emphasis on seasonal, local ingredients.
What's on the menu?
It's a surprise. Every Tuesday, all diners are given the latest inventions the kitchen has been developing. The menu can have any number of courses and the waiters give you a feedback form for comments. This is a brilliant way to taste some of the most original and delicious food in London, cooked by an exciting team of chefs at a bargain price.
Our meal kicked off with crispy pig's ears, served with baked cheese and a cheese cracker, but it was the next course that really got our mouths watering – a genius portion of beautifully cooked hake, served with parsley root and apple with a spoonful of rich chicken juice.
Other highlights were a tender scallop with a fashionable miso glaze with chunks of turnip and a veal stock. Jess loved her slab of pork belly, which came with a sweet pumpkin purée and cockles.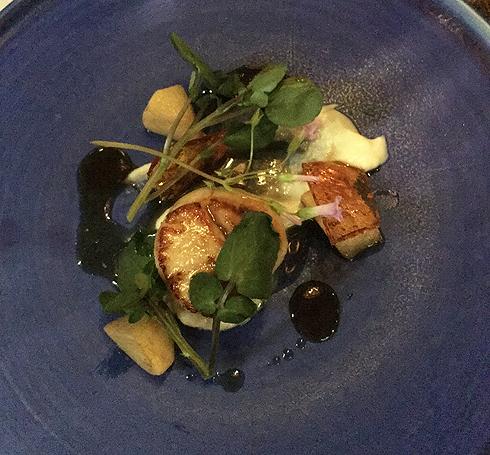 The dessert was a super-rich and rather fabulous salted chicory mousse-cum-cheesecake with a dense dark chocolate sorbet on the side.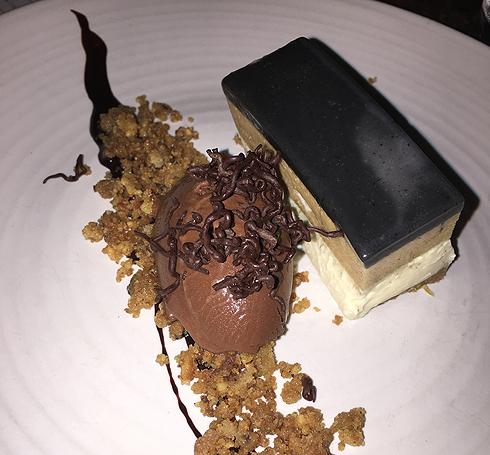 The dish we would order again?
We're hoping the hake, pork belly and chicory mousse make it on to the restaurant menu! But frankly it was all superb, and such a brilliant way to eat food that's a little off the wall at a bargain price.
Call 020 8465 5910 to make a reservation; craft-london.co.uk
Don`t miss

---