Food
Taking Orders: Brigadiers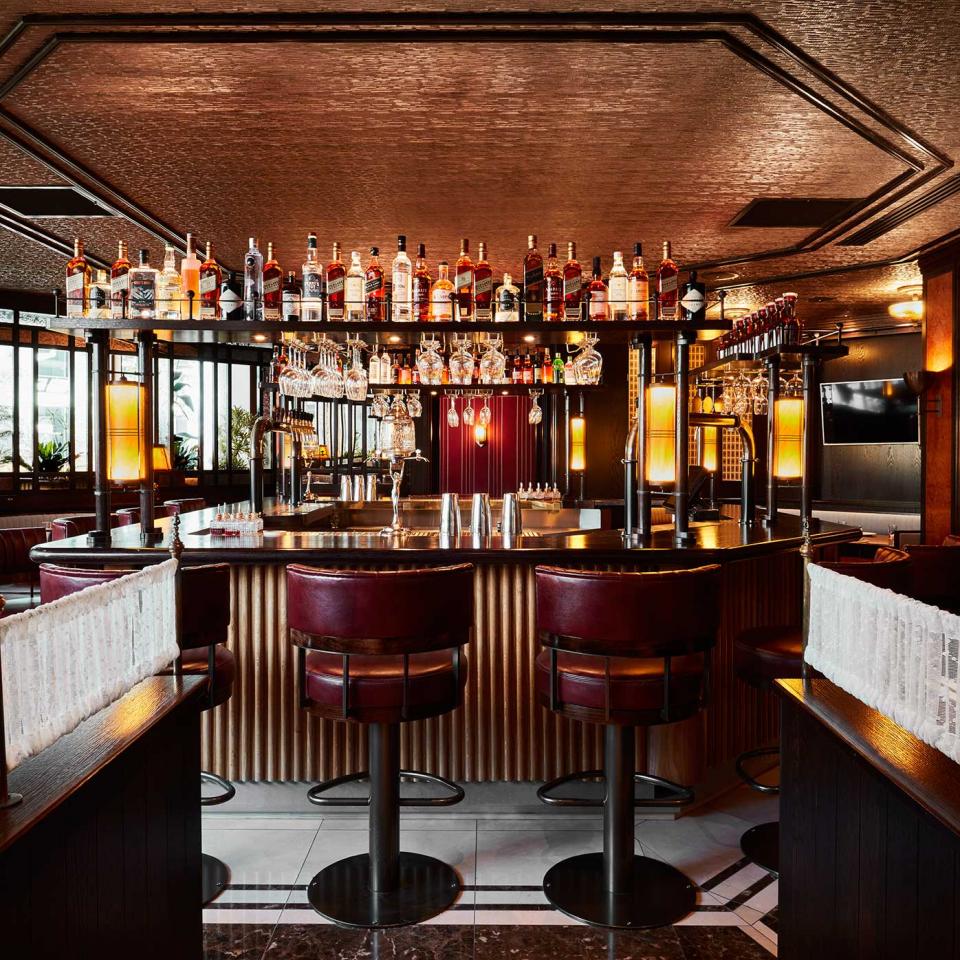 Where is it?
This is the big attraction at Bloomberg Arcade, a shiny new collection of restaurants near Bank, right in the centre of Bloomberg's London headquarters. What could have been a bland strip of chain eateries has been rescued by the input of Bloomberg food critic Richard Vines, who enticed the Sethi family – the restaurateurs behind smash hits such as Bao, Hoppers and Gymkhana – to open their 12th site here.
What's all the fuss about?
The savvy Sethis know what makes a good restaurant; their venues offer vibrant food with slick service and electric atmosphere. They describe Brigadiers as 'an Indian barbecue, beer, whisky and live sport venue inspired by the army mess bars of India' – so think a thoroughly modern curry house crossed with a good old-fashioned pub.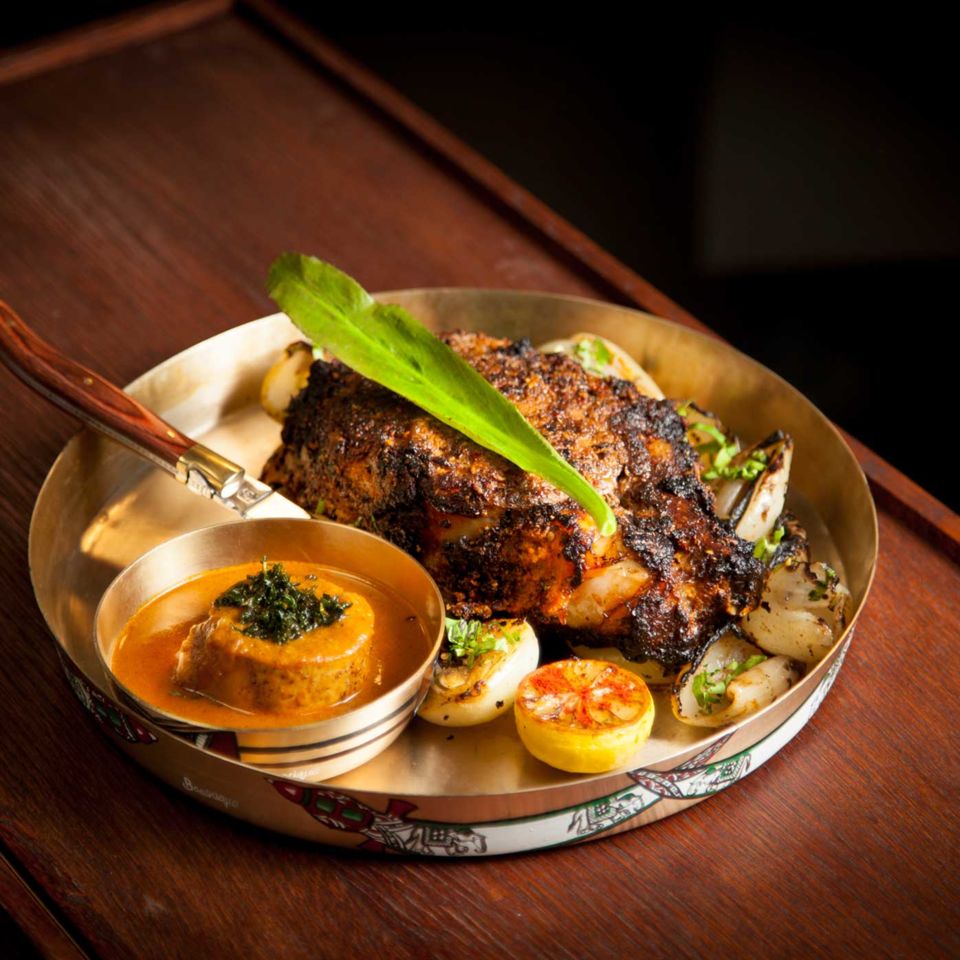 Dry tandoori masala rib-eye
What's the place like?
Brigadiers is clearly angled towards the signet-ring wearing, bank-card-flashing finance types who work in the area; it's a labyrinth of dark, plushly decorated rooms with multiple bars, television screens, pool tables and even a 'whisky vending machine'. It's smart but relaxed, and has an intoxicating buzz about it – on our visit, not long after it opened, it was packed.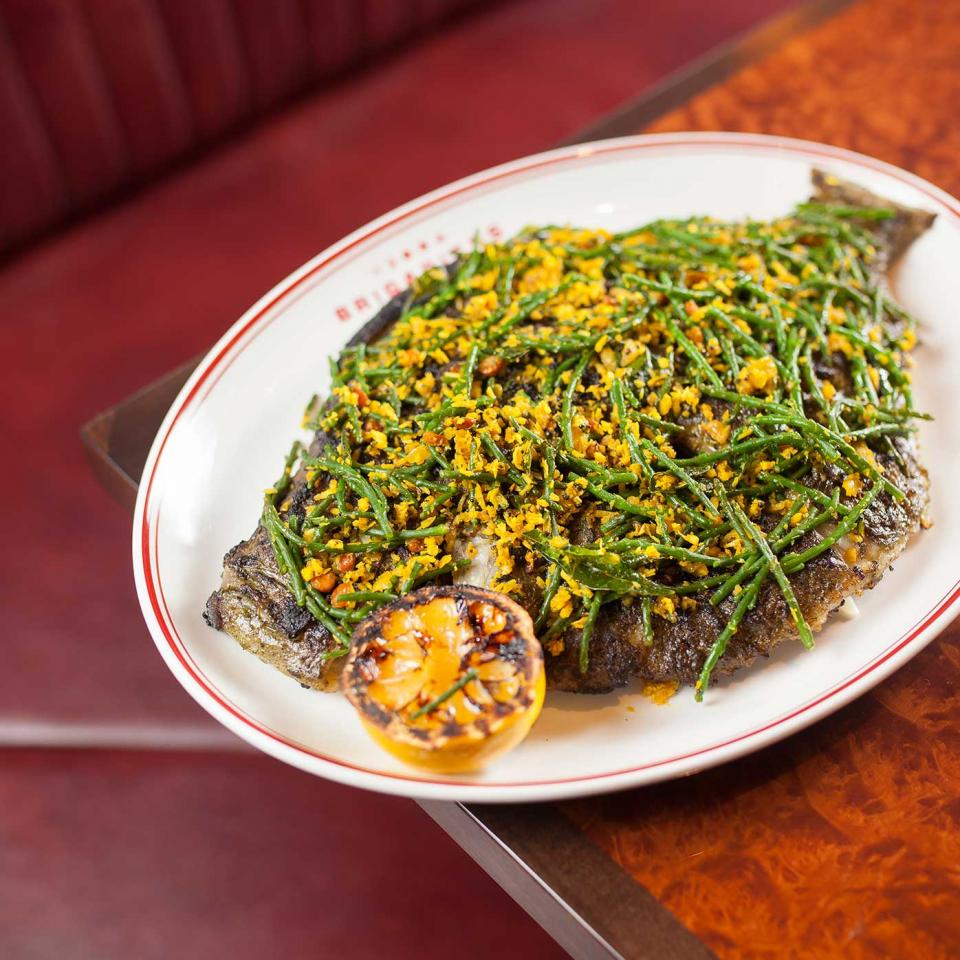 Wood-roasted curry leaf turbot
What did we eat and drink?
The best tip we can give is to not to skip straight to mains – the salty, fiery beer snacks are unmissable, especially the chaat masala pork scratchings, smothered with cod's roe and a creamy chilli raita, and the crispy chicken wings, doused in a smoky bbq butter. Follow it up with the dum beef shin & bonemarrow biryani – surely one of the best dishes of 2018. It's baked under an enormous bread crust which you tear off to access the rich, delicately spiced rice below.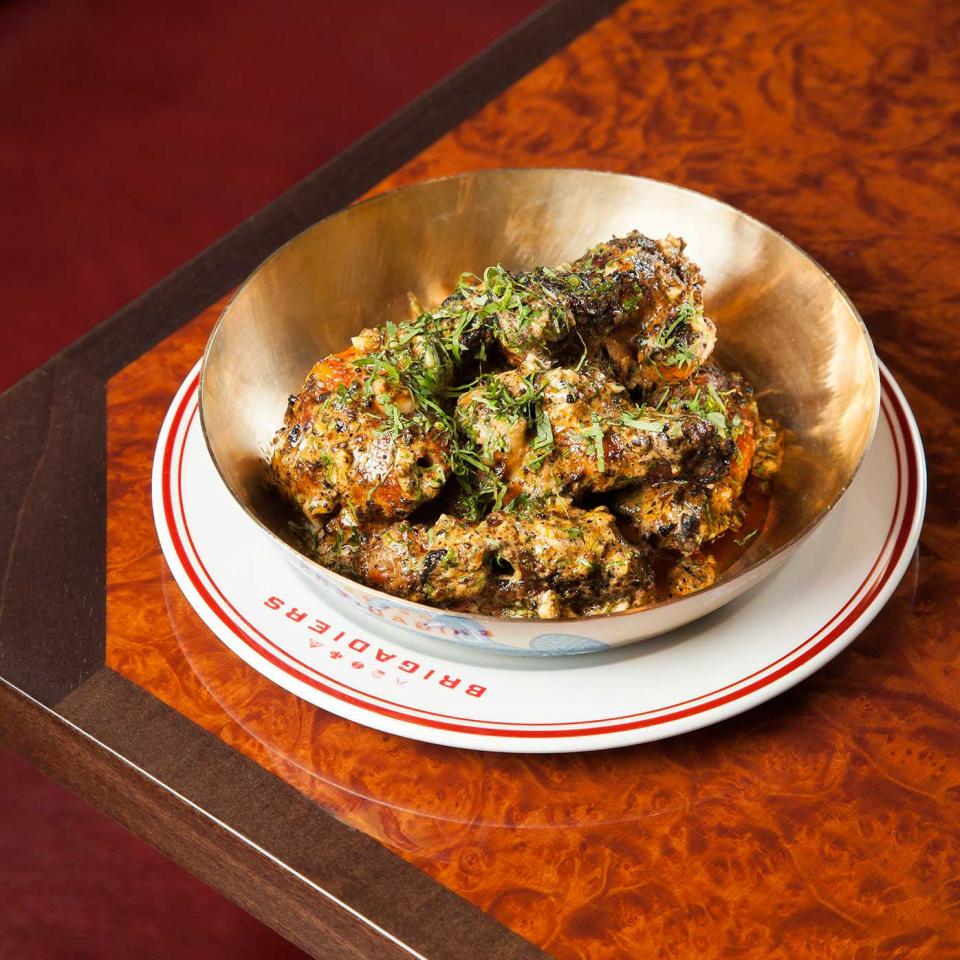 Your verdict?
Although Brigadiers' city-boy atmosphere won't appeal to everyone, the food certainly will. It's certainly spiced up an area of London that was sorely lacking in good restaurants.
Lasting memory?
I am now in a serious relationship with those pork scratchings.
About the author