Food
Tacos and tequila: why Mexican is 2017's hottest food trend
Forget stodgy burritos - real Mexican food is bright, zingy and bursting with flavour. Meet the trendiest cuisine in town...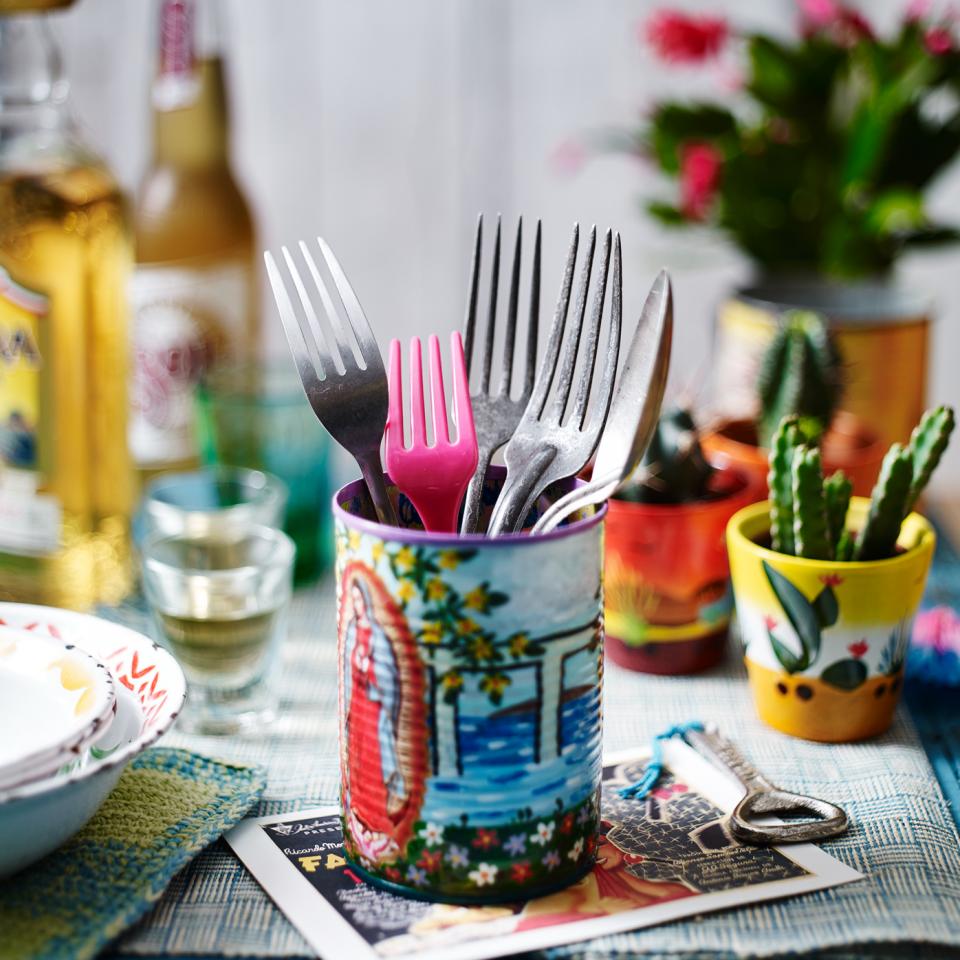 'For a really long time, people just wanted nachos,' sighs Laura Sheffield. 'You basically couldn't get real Mexican food over here.' She's standing in Corazón, her new restaurant in London's Soho – which, all told, is a bit of a shock to the system. There's the Art Deco décor, for one thing ('We didn't want it to be all sombreros and Chihuahuas'); a homage, apparently, to Mexico City's Condesa neighbourhood. The menu is a tale of the unexpected, too.
Where's the stodge? And the lakes of melted cheese? They've been replaced, it turns out, by dishes like duck slow-cooked in root beer and campechana, a traditional seafood cocktail of mussels, shrimp and squid with pickled chillies and avocado. 'All the flavour, without so much of the fryer,' is how Sheffield describes the style of Mexican cooking she loves – and that the rest of us are starting to fall for as well.
'The first thing that struck me when I moved to Mexico City in 2009 was that I didn't recognise any of the food,' writes Lesley Téllez in Eat Mexico, her hymn to its food scene. She grew up in California, where tacos were two a penny. But the ones she discovered on the street in her new home were 'gorgeous and wild and raw.' There was a surprise around every corner, from chilaquiles – a kind of deconstructed enchilada – to esquites, corn kernels simmered with spices with mayonnaise, lime and chilli powder.
'A lot of what we think of as Mexican food is actually Tex-Mex or Californian-Mexican,' explains James Hart, as the paint dries on the murals at El Pastor, his taqueria in London's Borough Market. He and his brother Sam (the second of three restaurant-owning Harts; also in their stable is multi-award-winning tapas joint Barrafina) and their business partner Crispin Somerville (who ran a nightclub with Sam in Mexico City in the 1990s) want their tacos to taste just like the ones you'd buy from a vendor on the Calle López. And that means no corner-cutting.
To this end, El Pastor is part restaurant, part tortilla factory: heritage varieties of corn are shipped over from Mexico and undergo a special process on site, where the kernels are soaked in an alkaline solution to maximise their flavour and nutritional value before being ground. 'Tortillas just come to life when you make them yourself,' says Hart. 'It's the difference between a sliced white loaf and a wonderful organic sourdough.'
That's not to say that this kind of cooking means being hung up on following centuries-old traditions to the letter – quite the opposite. El Pastor takes its name from a much-loved taco influenced by Mexico City's Lebanese migrants, who fled civil unrest in the 1940s. 'One of the things they brought with them was the shawarma, where you slow-cook meat on a spit,' says Hart. 'The Mexicans swapped the lamb for pork, the flatbreads for tortillas, and tweaked the spices. But in essence, it's exactly the same thing.' The meat is marinated overnight, and even the pineapple dressing is slowly caramelised. The magic ingredient? Time.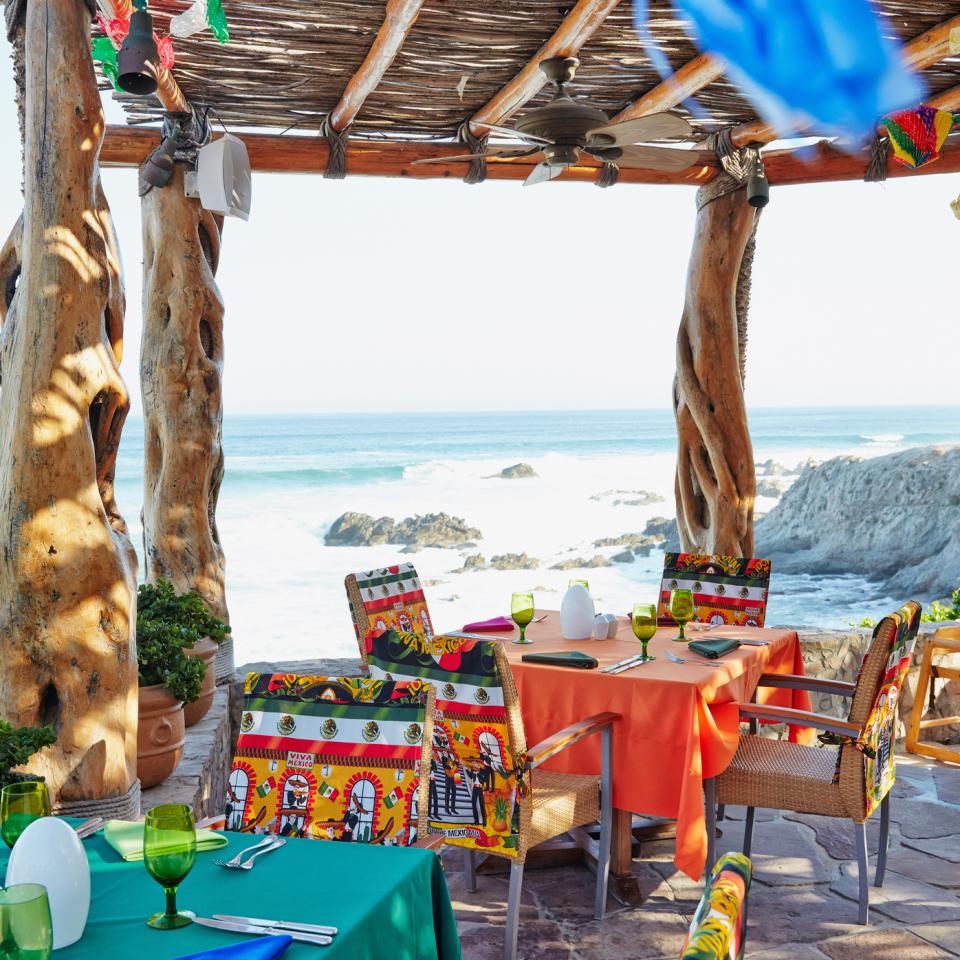 For Nud Dudhia, there's another one: fire. The taco shack he co-launched in an East London car park five years ago has just become a fully-fledged restaurant, Breddos Tacos – and its centrepiece is a 2.5 metre-long 'fire table', for that all-important smokiness. 'It means we can replicate the way food is cooked on the streets in Mexico, and out in the wilds of the Yucatan Peninsula, where people don't always have access to gas and electricity,' he says.
Like the team at El Pastor, he's evangelical about working with corn the traditional way. 'It's the foundation on which all Mexican food – all real Mexican food, anyway – stands,' he says. His menu is a technicolour patchwork of things like tlayudas (a kind of pizza with a tortilla base), sea urchin aguachile (a chilli-spiked ceviche) and crispy fish-skin. But it's those eponymous tacos that he always comes back to.
'For me, they're the best food in the world,' he says simply. 'I mean, they're small, but if you do it properly you get a bit of sour, a bit of sweet, a bit of spice, a bit of salt and a bit of umami in every mouthful. That's pretty impressive.' He laughs. 'Plus, you can eat about 20 of them at a sitting.'
The best places to eat Mexican
* Killer Tomato, London W12
This truck-turned-restaurant's offerings run the gamut from crayfish-tail tostadas to guilty-secret cheeseburger tacos. The Saturday brunch, with bottomless Bloody Marias, is well worth queuing for.
* The Plumed Serpent, Bristol
This elusive Mexican pop-up has been quietly building a following since it opened last year. Locals are keeping their fingers crossed for a permanent home in 2017.
* Martha Ortiz at the InterContinental Park Lane, London W1
A sign of just how far Mexican food has come here in the UK – feted Mexican chef Martha Ortiz will open her first British venture at one of the capital's swankiest addresses in the spring.
* Bodega, Edinburgh
The classics are all present and correct at Edinburgh's first dedicated taqueria, but the owners are also inspired by flavours from Korea, Japan and the Caribbean. For the truly brave, there's even a haggis taco.
Don't miss our best-ever Mexican recipes.
About the author