Food
Stacie Stewart's skinny carrot meringue cake
by Sarah Alcock
If, like us, you're a fan of foodie programmes, you'll have come across Stacie Stewart, the hottest new thing on the bakery scene. If her name's not ringing a bell, the hairdo should do it – her enormous beehive is pretty hard to miss. She's even named her bakery – The Beehive Bakery – after it.
Even more impressive than her hair is her baking, which we spent the evening scoffing last week at the launch party for her new book, Stacie Bakes (Pavilion, £18.99). Moist banana bread, red velvet cake, zingy lemon tart... I took it upon myself to sample them all and, boy, were they tasty.
Her skinny carrot meringue cake, below, is really light and tasty – guaranteed to bring a little sunshine to a dreary day. What do you like to bake on a grey day? Tell us in the comments box below.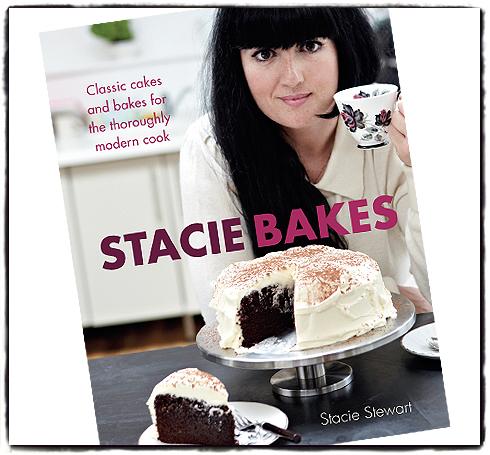 SKINNY CARROT MERINGUE CAKE
Serves 8-12
Ingredients
200ml vegetable oil, plus extra for greasing
3 medium eggs
300g light brown soft sugar
600g carrots, scrubbed and grated
280g self-raising flour
1 tsp bicarbonate of soda
1 tsp ground cinnamon
1 tsp mixed spice
finely grated zest of 1 orange
150g dried fruits, such as cherries, sultanas and raisins
150g nuts, such as pecans or walnuts, toasted and roughly chopped
orange-blossom honey, to serve
FOR THE MERINGUE FROSTING:
6 medium egg whites
300g caster sugar
1 tsp vanilla extract
Method
Preheat the oven to 180°C, fan 160°C, gas 4. Grease 2 x 20cm round cake tins and line with baking paper.
Beat the oil, eggs and sugar together in a bowl. Add the carrots and beat again to combine.
Sift the flour, bicarbonate of soda and spices into a separate large bowl. Add the orange zest, dried fruit and nuts and stir to coat them in the flour; this will prevent them from sinking in
the cake.
Add the flour mixture to the carrot mixture in 3 batches, stirring gently after each addition.
Divide the cake mixture between the prepared tins and bake for 40 minutes or until a skewer inserted into the centre of the cake comes out clean.
Leave the cakes to cool in the tins for 10 minutes, then turn them out on to a wire rack and leave to cool completely.
To make the frosting, place a large heatproof bowl over a pan of simmering water, making sure the bottom of the bowl doesn't touch the water.
Add the egg whites and sugar and beat with an electric hand whisk until stiff peaks form; this should take about 6 minutes.
Remove from the heat, add the vanilla and beat for a few more seconds. The frosting should be thick and shiny and will need to be used straight away.
Place one of the cakes on a stand or plate and spread over some of the meringue frosting.
Top with the second cake and cover the top and sides with the remaining frosting using a palette knife. Drizzle with honey to serve. Store in an airtight container for up to 2 days.
Tip
Blast the meringue with a blowtorch for a toasted marshmallow effect
Don`t miss

---