Food
Taking Orders: Siren at The Goring hotel
Michelin-starred chef Nathan Outlaw is the cooking brains behind this new seafood restaurant in one of London's most charming hotels.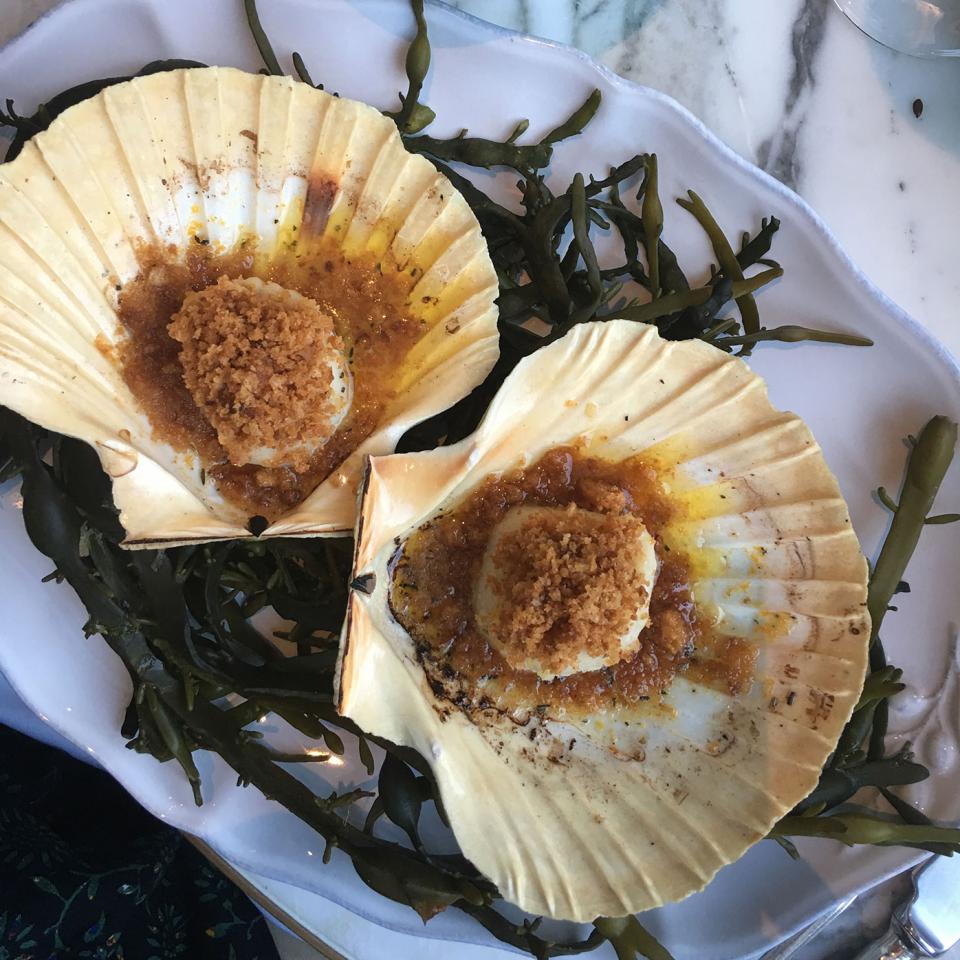 Where is it?
Tucked away at the back of The Goring – near Victoria station and a stone's throw from Buckingham Palace – the restaurant is in a new, beautifully designed conservatory that overlooks the lawns and gardens.
What's all the fuss about?
The conservatory extension is rumoured to have cost around £4 million and the bill for your meal does reflect this – quality fish and seafood is expensive, but some of the costs are eye-watering, even for seasoned London establishment restaurant-goers. However, it's a sexy, beautiful space and the dishes we tried were reassuringly generous.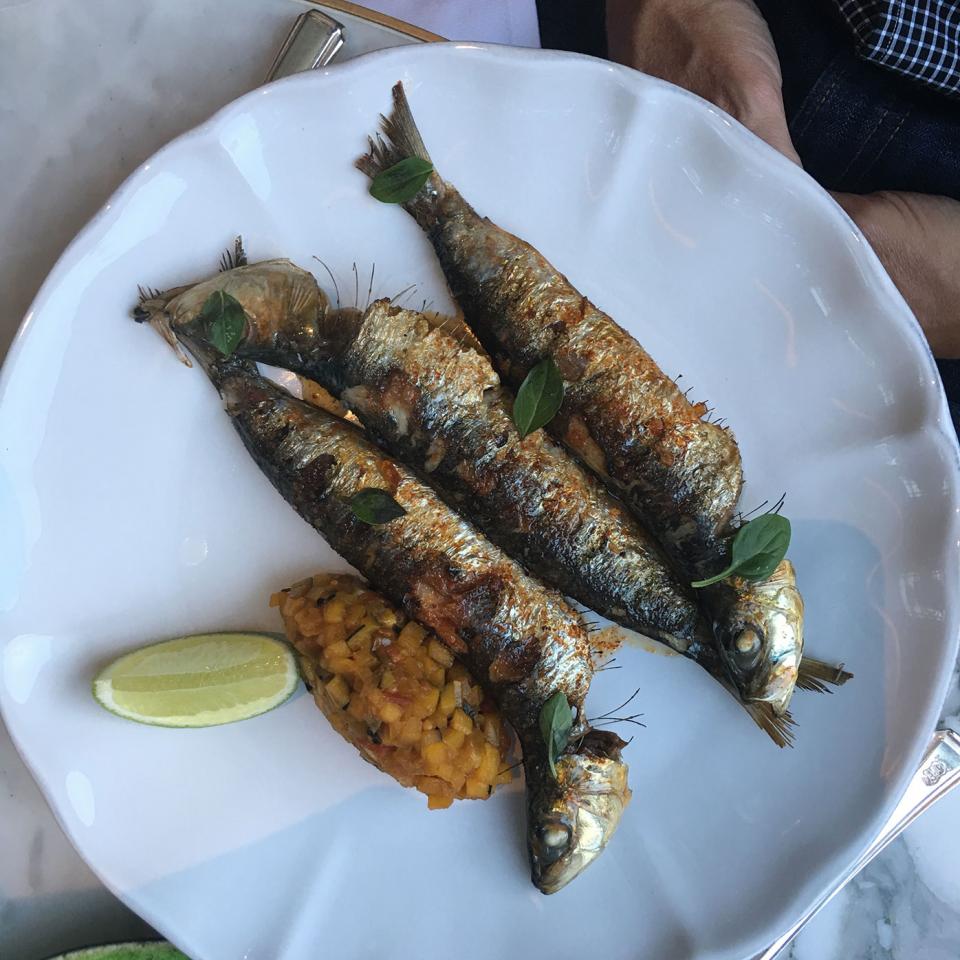 What's the place like?
There's a bustling bar and lounge area in the main building, full (on a weeknight) with couples flirting over large G&Ts and King's Road types meeting up for post-work drinks. The restaurant staff are kitted out with velveteen britches and waistcoats (the boys) and very Siren-esque navy dresses (the girls). The tables are well spaced – though small and struggle to contain all the bread, butters and bits and bobs that arrive – and there are plenty of quirky marine related objects.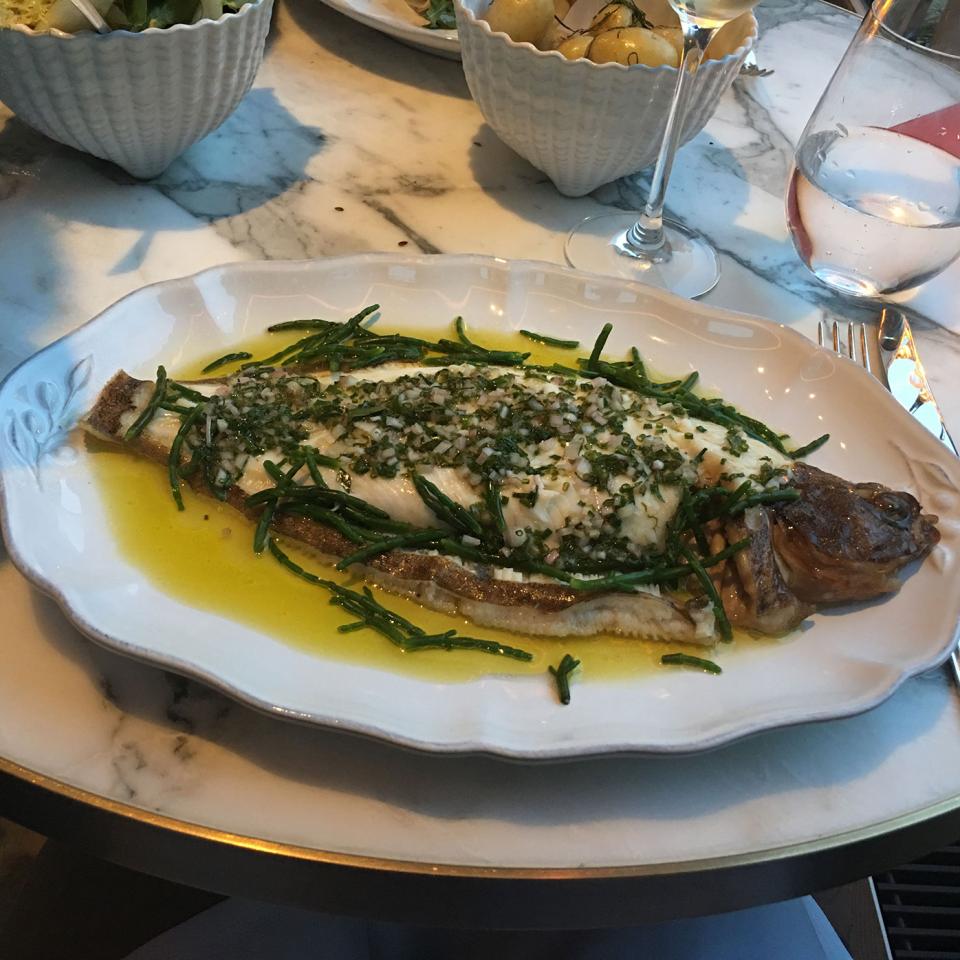 Lemon sole garnished with samphire
What did we eat and drink?
Delicious Tanqueray Gin and Fever-Tree tonic for him, simply garnished with some super-fresh slices of grapefruit. I stuck to wine – an excellent rosé Pinot Grigio at £9.50 per glass. The breads, butters and an excellent little dish of cod's roe (like the creamiest taramasalata you've ever tasted) were plentiful and good and we got stuck in whilst we ordered starters and mains. My scallops (two) came presented in their shells on a bed of seaweed with a buttery coating of breadcrumbs, whilst my guest's chargrilled sardines arrived with a fruity, fresh chutney on the side.
Main courses were a large lemon sole for me – garnished with samphire, not the promised tomatoes – but good and buttery. A salad of bitter leaves provided the acidity needed to cut through the richness. My partner's piece of baked hake came with a puddle of rich seaweed hollandaise and he had ordered a carb-loading bowl of new potatoes and buttered green veg. Desserts all sounded tempting, but I was pleased with my neat raspberry choux bun with warm chocolate sauce – not too rich, not too sweet, simply perfect.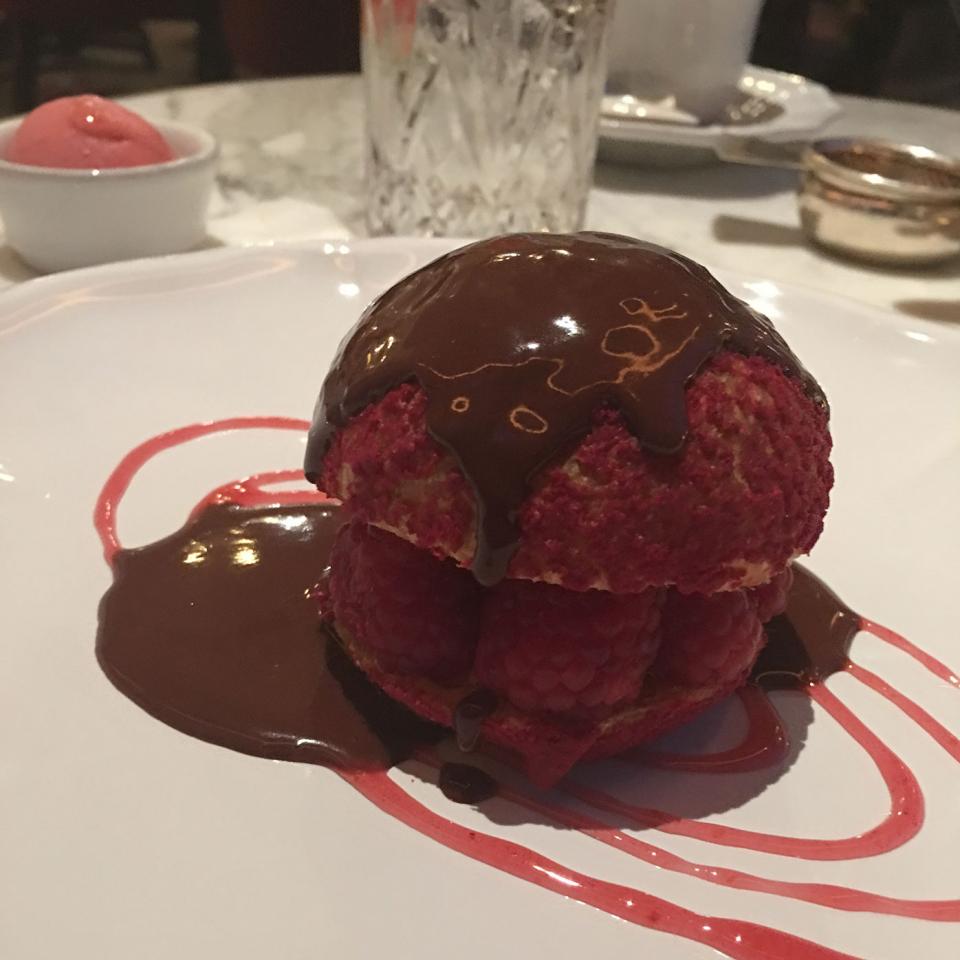 Raspberry choux bun with warm chocolate sauce
Your verdict?
Celebrating a big birthday or anniversary, or need a safe bet for a pricey first date? This is the perfect venue to treat someone who love – or whom you may grow to love. The menu is crowd-pleasing and unthreatening.
Lasting memory?
Watching the sun go down over the pretty houses that edge the beautiful gardens, glass of rosé in hand.
For more information visit thegoring.com/food-drink/siren/.
About the author