Food
Sherry vinegar tasting with José Pizarro
by Sarah Randell
We Brits are cooking Spanish food more and more frequently and sherry vinegar is one of many wonderful Spanish ingredients that are now at our fingertips. Our Spanish food hero José Pizarro and the Spanish Embassy invited me to a sherry vinegar tasting to find out more.
I always have a bottle of sherry vinegar in my cupboard but I'm not familiar with the different types so was keen to learn from expert Beltrán Domecq, president of the sherry vinegar regulatory board in Jerez, who was on hand to talk us through the tasting.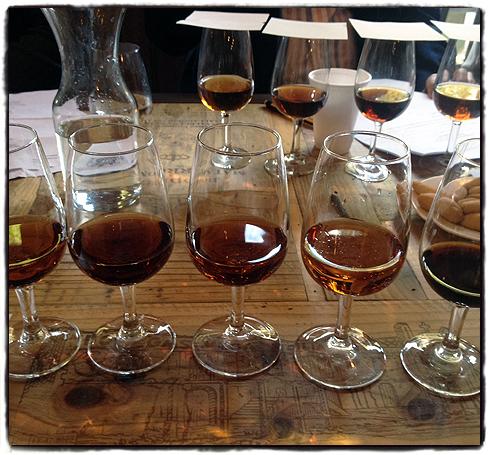 How is it made?
The transformation of sherry to vinegar happens naturally due to the high acetic acid content of the fortified wine. The vinegar is aged in American oak, in the same way as sherry, and there are five principal types. Following Beltrán's lead, we added a little water to each one to 'open the aromas and flavours' before smelling and tasting.
Here are my tasting notes:
Sherry vinegar
Aged for at least six months – harsh to drink alone but has rounded back notes and is full of flavour for cooking.
Reserva
Aged for at least 2 years. Less pungent than regular sherry vinegar. More complex, balanced flavour. Velvety in the mouth; element of sweetness. José prepared this delicious lentil and blue cheese salad using Reserva sherry vinegar...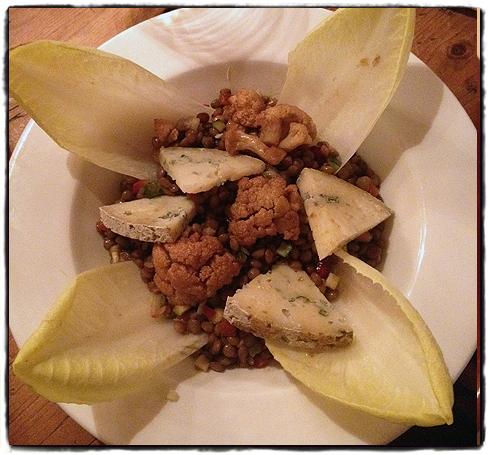 Gran Reserva
Aged for at least 10 years. Inviting aroma of sherry. Strong but deliciously sweet.
Al Moscatel
Inviting, sweet smell of grapes and lovely balance of saltiness, sweetness, bitter tones and sourness on tasting.
Al Pedro Ximinez
Delicious, could drink it alone!
Beltrán explained that it can be hard to match wines to dishes that are flavoured with sherry vinegar. The answer? Match them with sherry!
And that's exactly what José Pizarro did for our 10-course lunch that followed – each dish was prepared with one of the five sherry vinegars. What a feast!
The menu...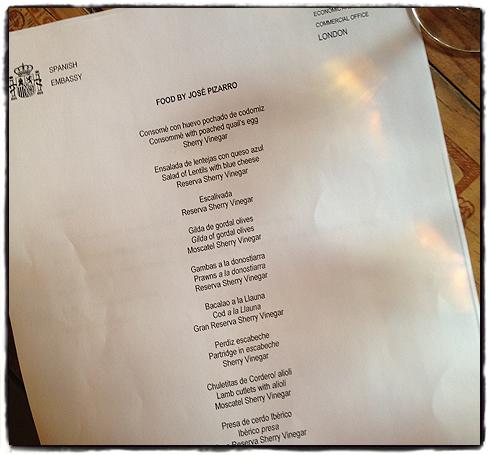 Don`t miss

---