Food
Shelina Permalloo's almond and cinnamon cake
by Helena Lang
MasterChef 2012 champ Shelina Permalloo popped into our office the other day and, while we brewed up, she kindly provided the cake – a delicate almond and cinnamon gluten- and lactose-free bake that was light and ever so moreish. Shelina, who's of Mauritian descent, told us she often makes gluten-free cakes as she suffers from a form of Crohn's disease. 'I often use ground almonds instead of flour in cake recipes, and Mauritian desserts tend to use cassava, tapioca and sweet potato in place of flour,' she told us. When baking bread at home, Shelina experiments with potato, rice or tapioca flour.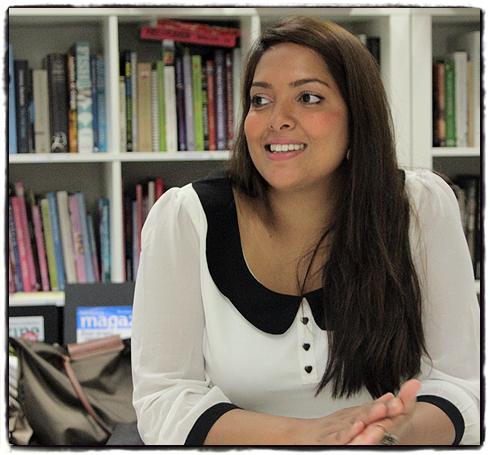 One ingredient she never messes with is sugar. 'I always use unrefined in my baking,' she reveals. 'Try using unrefined dark muscovado sugar in brownies – you'll have a much tastier, richer cake,' she told us.
We managed to sweet-talk Shelina into sharing the recipe for her deliciously moist almond and cinnamon cake – why not bake it this weekend? Let us know what you think.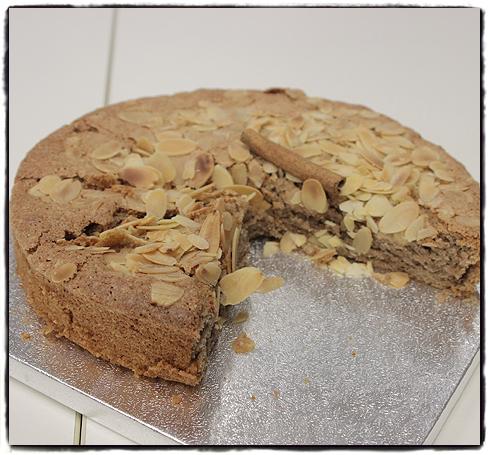 Ingredients
butter, for greasing
5 medium free-range eggs
15ml vanilla extract
200g Billington's golden caster sugar
200g ground almonds
15g ground cinnamon
50g flaked almonds
TO DECORATE
Billington's golden icing sugar
cinnamon sticks
Method
Preheat the oven to 180°C, fan 160°C, gas 4. Grease the base and sides of a 9in cake tin and line it with nonstick baking paper.
Separate the eggs, placing the whites in one bowl and the yolks in another.
Using an electric hand whisk or freestanding mixer, whisk the egg whites until stiff.
Whisk together the yolks, vanilla extract and sugar until pale and aerated.
Gently fold the ground almonds and cinnamon into the egg yolk mixture.
Gradually fold the egg whites into the egg yolk mixture, being careful not to lose any air from the mixture.
Pour the cake mix into the prepared tin and sprinkle with the flaked almonds.
Bake for 35-45 minutes, or until a skewer inserted into the middle of the cake comes out clean.
Remove the cake from the oven and leave it in the tin to cool.
Once the cake has cooled completely, transfer it from the tin to a cake stand, sprinkle with golden icing sugar and decorate the centre with broken cinnamon sticks.
Don`t miss

---