Food
Seville orange marmalade
The first sighting of Seville oranges in January always lifts my spirits. They are, of course, used to make marmalade, and marmalade is quite a subject. There are countless recipes for the nation's favourite preserve, and I've tried lots of them.
For the past few years I've been a judge, alongside cookery writer Dan Lepard, at The World's Original Marmalade Awards, which is held at the grand Dalemain Mansion and Gardens in Cumbria (they host the marmalade festival in March, too). We taste hundreds of entries, but for first-time marmalade makers, you can't go wrong with this quick and easy recipe that I use every year.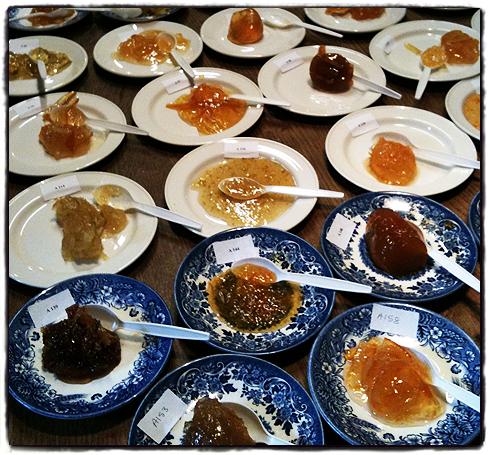 Think you have a winning jar of homemade marmalade you'd like to enter this year? Find out how.
Tell us your magic marmalade tips in the comments box below.
SEVILLE ORANGE MARMALADE
Makes 6 jars
Method
Halve and juice 1kg Seville oranges, then scrape the pith and pips on to a square of muslin and tie into a bag.
Finely slice the orange rind and add it to a preserving pan with the orange juice, 2.5 litres of water and the muslin bag (tie it to the handle of the pan).
Simmer gently, uncovered, for 2-2½ hours until the orange rind is really soft.
Remove the muslin bag and squeeze as much of the juice from it into the pan as you can. Discard the bag and its contents.
Add 1.5kg granulated sugar, 500g light brown soft sugar and the juice of 1 lemon to the pan. Stir to dissolve, then boil for 15 minutes.
Check if it is set: chill a teaspoon of the marmalade on a saucer in the fridge for a few minutes – it should wrinkle when gently pushed with your finger. Boil for longer if necessary.
Once it's ready, remove from the heat and cool for 10 minutes. Pour the marmalade into hot sterilised jars and seal.
About the author