Food
September's winning reader recipe - Halloumi pasta with mint and lemon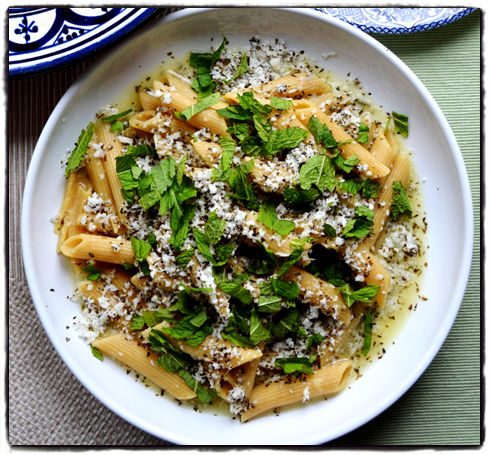 Serves: 4
You voted here on the blog for Leyla Kazim's halloumi pasta, so here's the recipe. Give it a go for a very easy midweek meal.
If you'd like the chance to have your recipe featured on our blog, email a picture of your homemade dish and a short description to [email protected].
What's your favourite easy pasta dish? Tell us in the comments box below.
Ingredients
2 litres ready-made fresh chicken stock (or use 2 chicken stock cubes dissolved in 2 litres just boiled water)
400g wholewheat pasta
1 x 250g pack halloumi
2 tbsp dried mint
4 tbsp chopped fresh mint leaves
olive oil, to drizzle over
1 lemon, plus extra wedges to serve
Method
Bring the chicken stock to the boil in a large pan. Add the pasta and cook according to the pack instructions. The liquid should cover the pasta by an inch or so. You want most of the liquid to be absorbed during cooking.
Meanwhile, finely grate the halloumi and mix with the dried mint.
Layer some of the grated halloumi and mint into 4 shallow bowls. When the pasta is al dente, ladle half a portion into the bowl along with a little of the stock.
Sprinkle another layer of the halloumi, top with the rest of the pasta, and finish with a final layer of cheese.
Sprinkle over the fresh mint, season with freshly ground black pepper and drizzle over a little olive oil.
Squeeze a little lemon juice over each serving, and serve with lemon wedges to squeeze over.
About the author