Food
Sea salt caramel class with William Curley
My husband loves sea salt caramel (who doesn't?), so booking a sea salt caramel class with his favourite chocolatier, William Curley (try his sea salt caramel bar and you too will be hooked), seemed like a tailor-made birthday present.
The classes are held downstairs at Mr Curley's (love that name) Belgravia shop and I decided it was essential I booked a ticket for myself too - I don't like to miss out.
Getting past the rows of tempting chocolates and perfect patisserie on the ground floor of the shop wasn't easy - it's a visual feast and we made a mental note to allow some time for chocolate shopping after the class.
The small class (there were six of us) started with an explanation about the cacao pod, how beans are harvested and transformed into dark and gorgeous chocolate as we know it.
Then it was time to get cooking. We made salted caramel (so much butter, no wonder it tastes good!) and used it as a filling for truffles, which we made from scratch.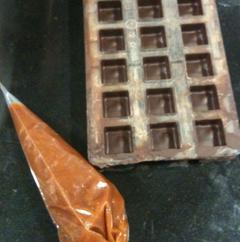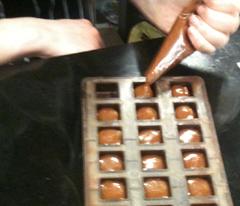 Tapping the truffles out of their moulds was one of the most satisfying tasks, out they popped: glossy and irresistible.
Our sea salt caramel truffles were then boxed up and they really did look like the real McCoy. But, one box is never enough... the shop still beckoned.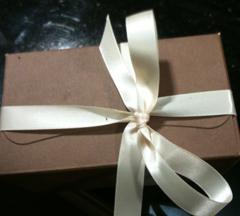 The class costs £90 per person and lasts for 2½ hours. williamcurley.com
About the author