Food
Cream of the crop: the story of Rodda's clotted cream
Eliza Jane Rodda started making clotted cream in her Cornish farmhouse kitchen 128 years ago. Today, her great-great-grandson Nicholas Rodda (above) is carrying on her delicious legacy.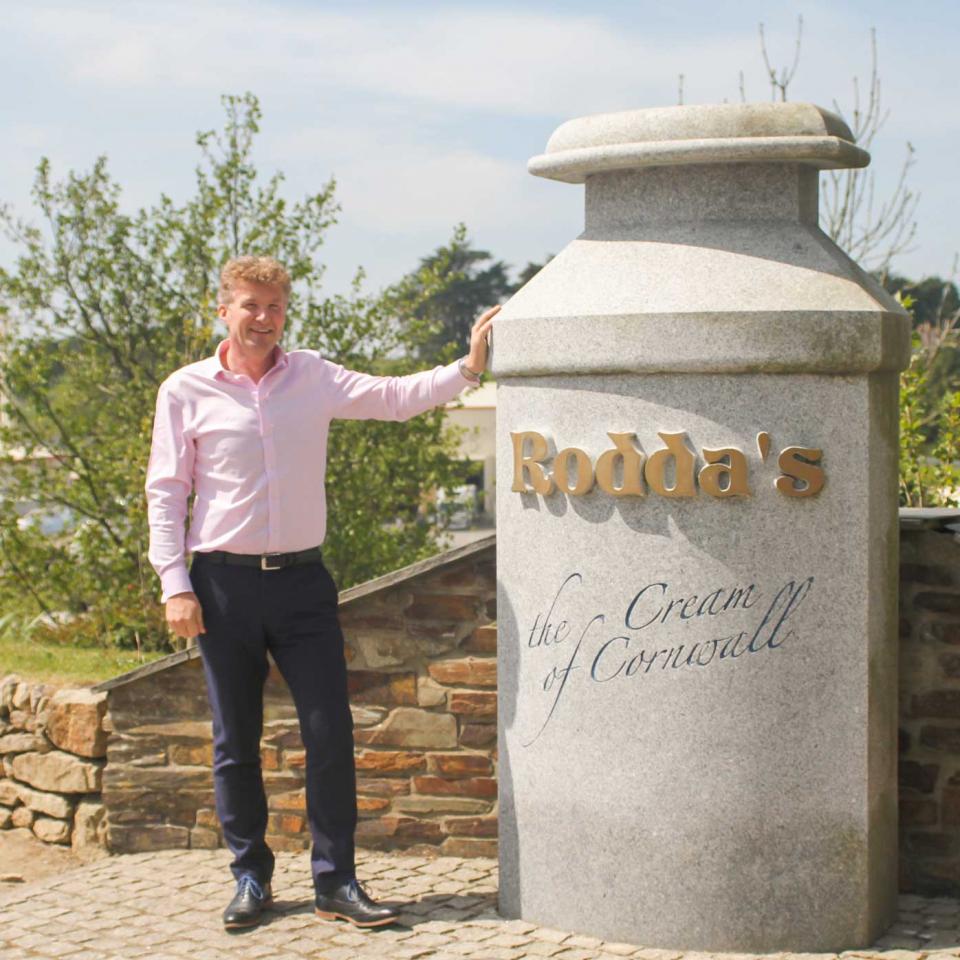 What's the story behind Rodda's?
It was my great-great-grandmother Eliza Jane who began making clotted cream, using milk from the family farm. Visitors said 'That's very nice cream, Mrs Rodda' and before long, she was selling it. Only locally, though – as far as a horse and cart could go.
When did the business become more than a cottage industry?
In the 1920s my grandfather was dispatched up to London, with pots of clotted cream in his pockets, to see if he could persuade any hotels or wholesalers to buy the product. It must have been quite daunting for a 16-year-old lad who'd never been out of Cornwall, but he came back with so many orders we didn't have enough milk on the farm. His dad was then sent off on horseback to see if he could buy milk from other farmers. This principle of working with local farmers is still true today – we bring in milk from 52 farms, or as we refer to them, our 'farming families', which are all within 30 miles of our creamery.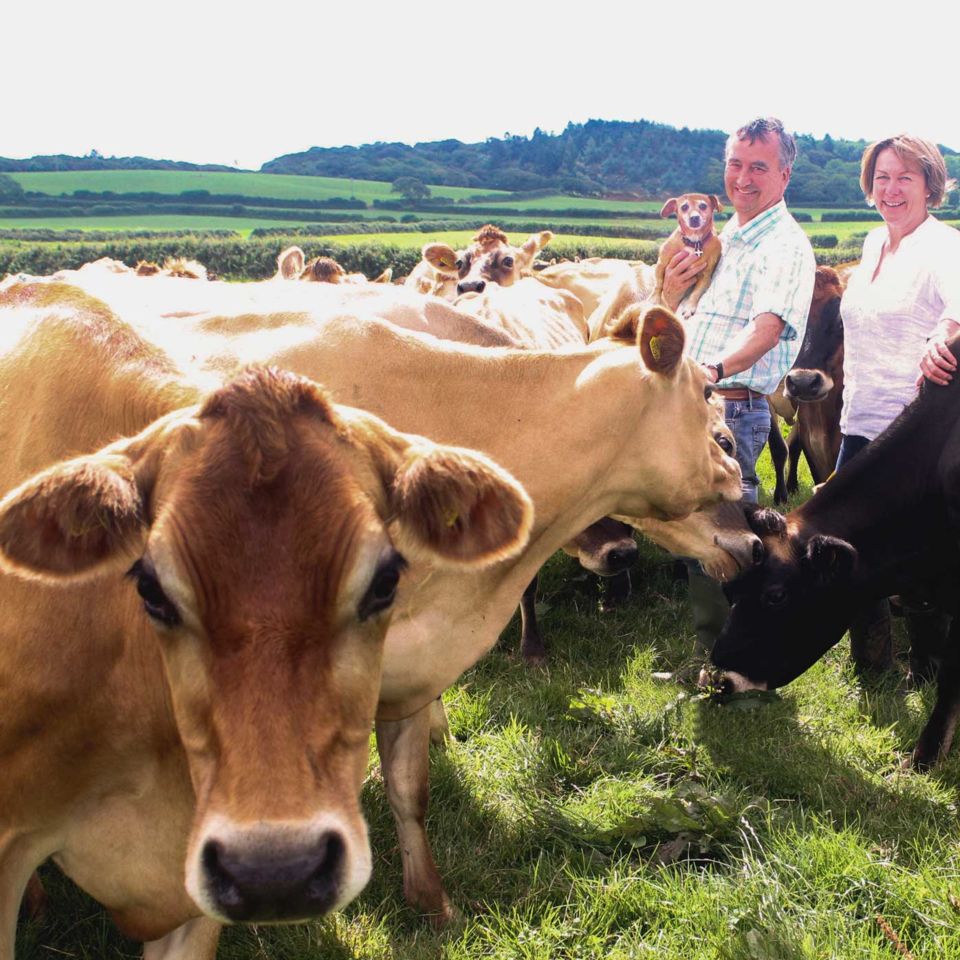 How is the clotted cream produced?
Not much has changed since Eliza's day – there's no trendy new technology we can use to speed up the process. The milk arrives, and we spin it to separate the cream. For every 100 litres of milk we get six litres of cream, and the rest is skimmed milk, which we sell on. We put the cream into pots, and we bake it until that lovely thick golden crust forms. It's quite a skill knowing exactly when it's ready – a bit like when you cook roast potatoes, you need to keep an eye on it. Then the cream goes into the fridge to cool and thicken, before being sent out. The whole process takes a maximum of 48 hours.
How many members of the family still work at Rodda's?
Quite a few; clotted cream is in our DNA. My sons are showing signs they're interested in joining the business, too. It's important to us that we keep our heritage and tradition alive. Most of the farms we work with are old farming families like us, who once worked with my father or grandfather. It's very special.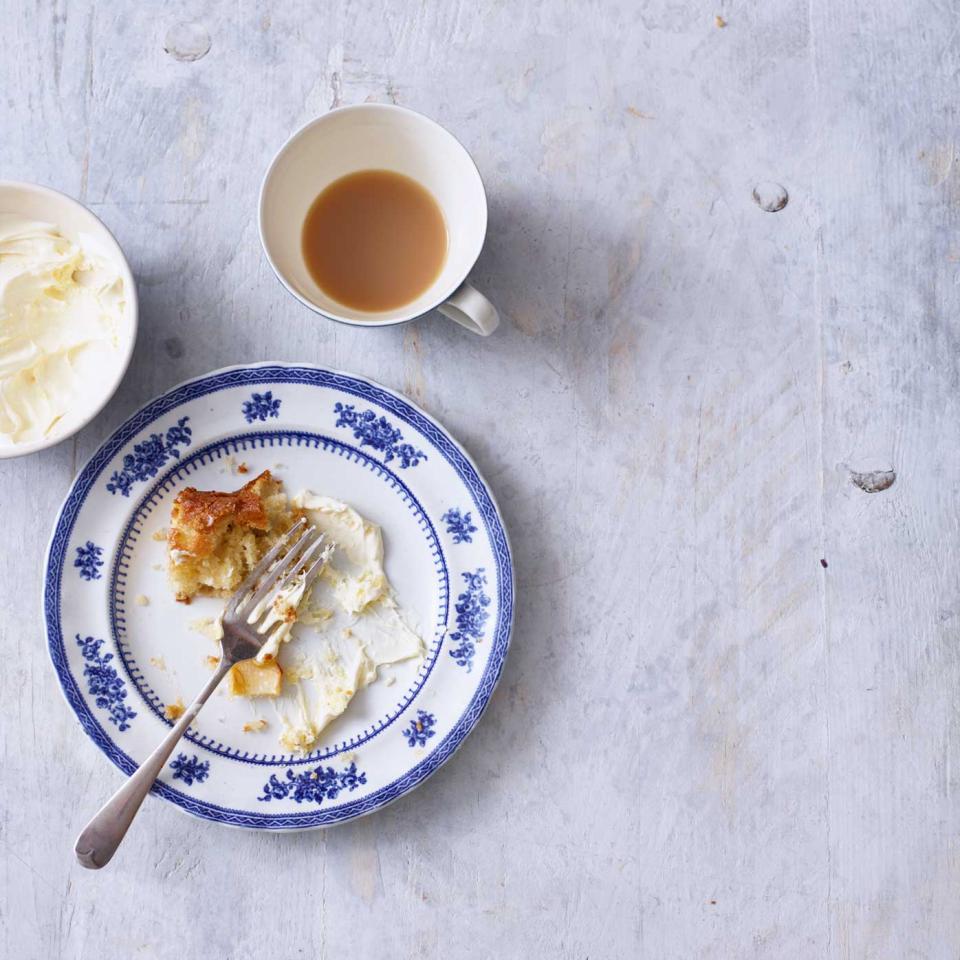 It's a controversial question – but what goes first on the scone, cream or jam?
You're asking a Cornishman, so I'm biased! But I say the jam goes first. It's called a 'cream tea', after all – the cream should be the finishing touch, the crown on top. There's a bit of science to my reasoning too; having the cream on top balances the sweetness of the jam better.
Aside from with afternoon tea, what's the best way to use clotted cream?
There's nothing better than settling down with a bowl of clotted cream and the first strawberries of the year. That's the beginning of summer for me. Clotted cream is also the perfect topping for a range of puddings and desserts – sticky toffee pudding, cheesecake, Pimm's jelly and chocolate brownies to name but a few! How has the business changed over the years? We've diversified – we now make products like crème fraîche, fresh custard and butter too. We're also exporting to more markets; places like Japan and Hong Kong are fascinated by British afternoon tea, and want to do it properly, thank goodness. You wouldn't want to serve scones with whipped cream – perish the thought!
Don't miss our clotted cream recipes:
Apple and clotted cream traybake
About the author