Food
Raymond Blanc: How To Cook Well
It's not every day you get invited to a masterclass with everyone's favourite French chef Raymond Blanc, so when the invite from Le Manoir aux Quat'Saisons, his two-Michelin-starred restaurant in rural Oxfordshire, landed in our office we leapt at the chance. Self-taught chef Raymond firmly believes that anyone can learn to cook well, and he is passionate about sharing his knowledge (he insists on 'sharing' rather than 'educating' – a word he thinks has negative connotations) with the nation.
His new television series – Raymond Blanc: How To Cook Well – launches this week. We had a sneak preview and Monsieur Blanc was kind enough to share one of the delicious recipes from the series with us – an oriental twist on slow-cooked beef that's made fresh and summery with a vibrant papaya and pomegranate salad. Magnifique!
Raymond Blanc: How To Cook Well is on BBC2 from Tuesday 9 July at 8pm
Asian-flavoured beef shin with papaya salad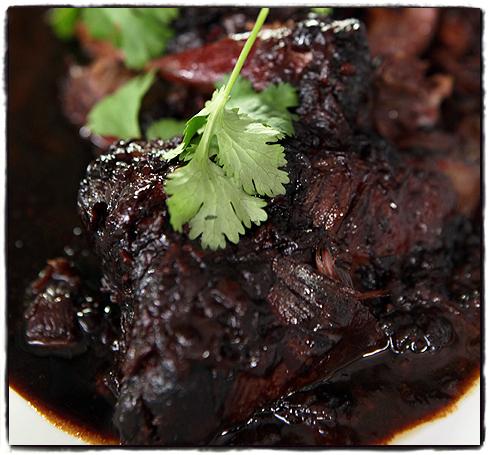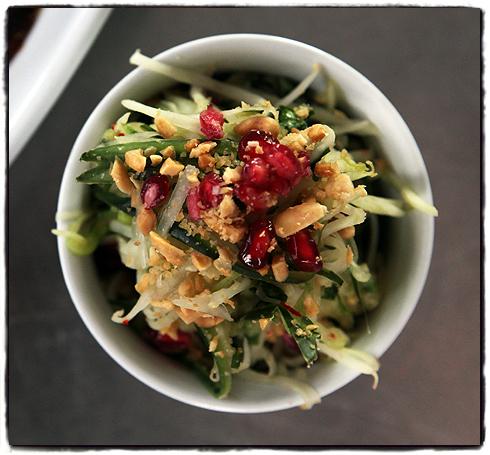 Ingredients
1 x 3kg whole beef shin, on the bone
4 tbsp sunflower oil
4 medium onions, chopped
6 garlic cloves, finely crushed
40g ginger, peeled and finely chopped
½ red chilli, chopped
½ tsp five-spice powder
40ml dark soy sauce
60ml mirin
20g clear honey
20g miso paste
20ml sweet soy sauce (Ketchap Manis)
3 kaffir lime leaves, torn
40g pomegranate seeds
60g unsalted dry roasted peanuts, roughly chopped
a handful of coriander, roughly chopped
a handful of mint, roughly chopped
For the dressing:
1 red chilli, deseeded and finely chopped
2 garlic cloves, peeled and finely chopped
juice of 2 limes
2 tbsp Thai fish sauce
2 tsp palm or soft brown sugar
For the salad:
150g green papaya (or underripe mango), peeled, halved and sliced into fine strips
150g cucumber, halved, deseeded and sliced into thin strips
3 spring onions, finely sliced on the diagonal
Method
Preheat your oven to 150°C, fan 130°C, gas 2. In a large casserole on a medium high heat, lightly season and sear the beef shin for 4 minutes on either side.
In a large saucepan, heat the oil on a medium high heat, then sauté the onion, garlic, ginger, chilli and five-spice for 8-10 minutes until softened and golden brown.
Stir in the dark soy sauce, mirin, honey, miso, sweet soy sauce and 500ml water. Bring to the boil. Add the beef to the cooking liquor and bring to a simmer.
Remove the pan from the heat, cover and transfer to the oven for 4 hours 30 minutes until completely tender.
Transfer the beef to a plate, then, on a high heat, reduce the cooking liquor until it starts to thicken slightly. Add the kaffir lime leaves. Break up the beef into pieces and stir back through the reduced sauce.
Mix the ingredients for the dressing together. In a large bowl, toss the ingredients for the salad with 3 tablespoons of the dressing.
Taste and correct the seasoning if necessary with the lime juice, fish sauce and palm sugar – you're looking for an even balance of salty, sweet, acid, and spicy.
Arrange the beef and jus in the centre of a large plate with the salad. Garnish with the pomegranate seeds, peanuts and a few torn leaves of the coriander and mint.
Tip
Can't find whole beef shin on the bone? Make this recipe with chuck steak or stewing beef instead.
About the author